Page 9
[Click on pictures for better view]
April 26, 2009--
Finished the rear wheel and brake. I had forgotten that my rear wheel is not original. Some time in the mid 70s I noticed my rear sprocket was worn, so I decided to replace it. On taking the rear wheel off, I found that the sprocket and brake drum were one piece. The dealer told me that this was the "QD" wheel and that it wasn't standard in the US for that bike. Don't know if that was true, but I ended up trading my wheel and $50 for a used standard wheel with brake.
This is the first time the wheel has been apart, and I found the hub was assembled wrong, with some missing parts, and some apparently home made spacers.
These are the parts that go into the rear hub: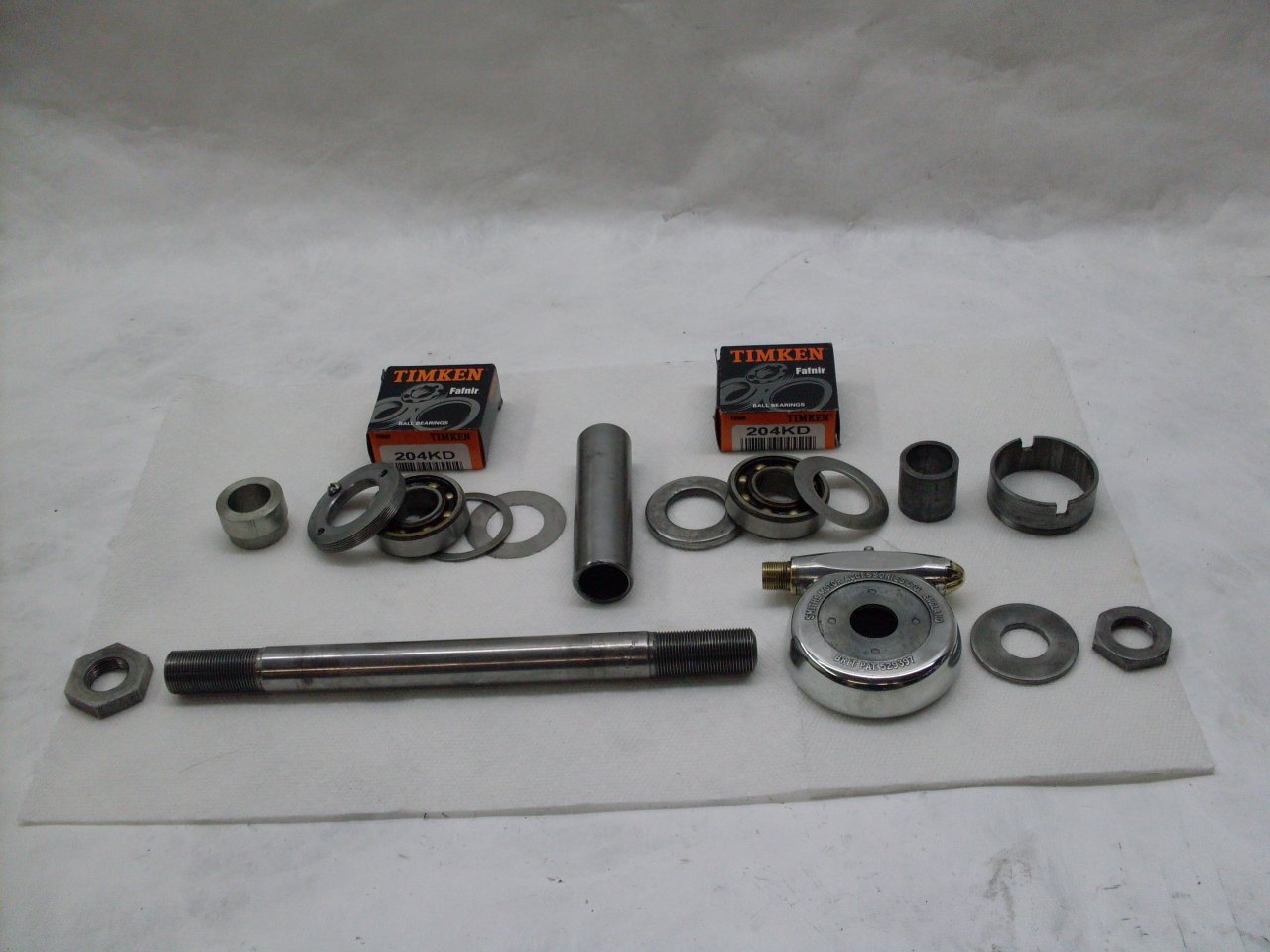 Working on the right side:
The other side:
Speedo drive: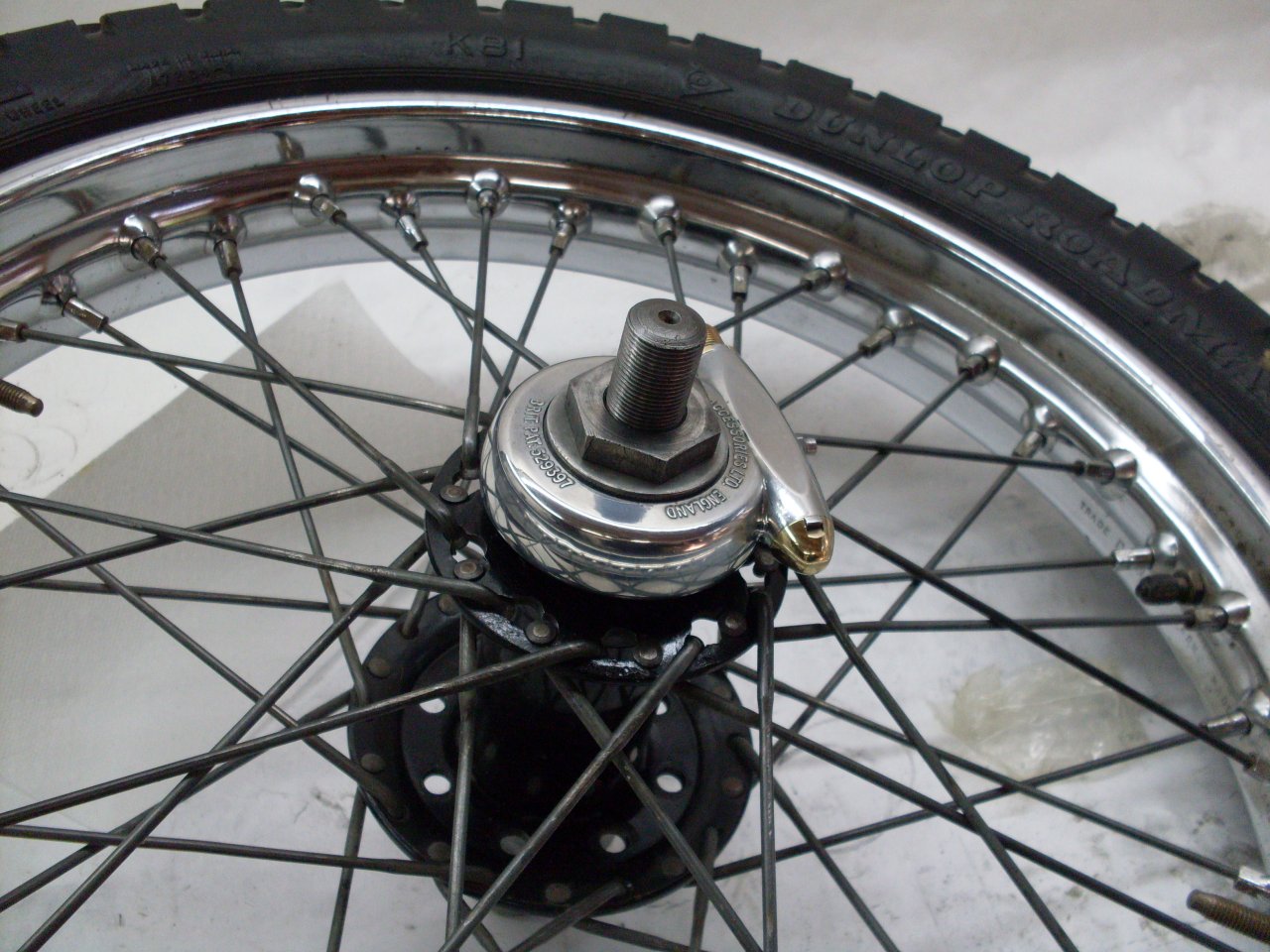 I found that the wheel had been subjected to some other unpleasantness at some point, too. It looked like the metal rim of the brake backing plate had been bent out of shape, and then been hammered more or less back into place. The thin rim had the shallow "step" hammered flat on part of its perimiter. The backing plate also didn't sit square on the axle indicating that, although the plate itself was flat, the area around the mounting hole was distorted. A new backing plate was going to run around $140, but I had nothing to lose by trying to fix mine first.
It's hard to see in the picture, but the metal rim was hammered flat from about 3 o'clock to 5 o'clock. You can see the original profile on the rest of it.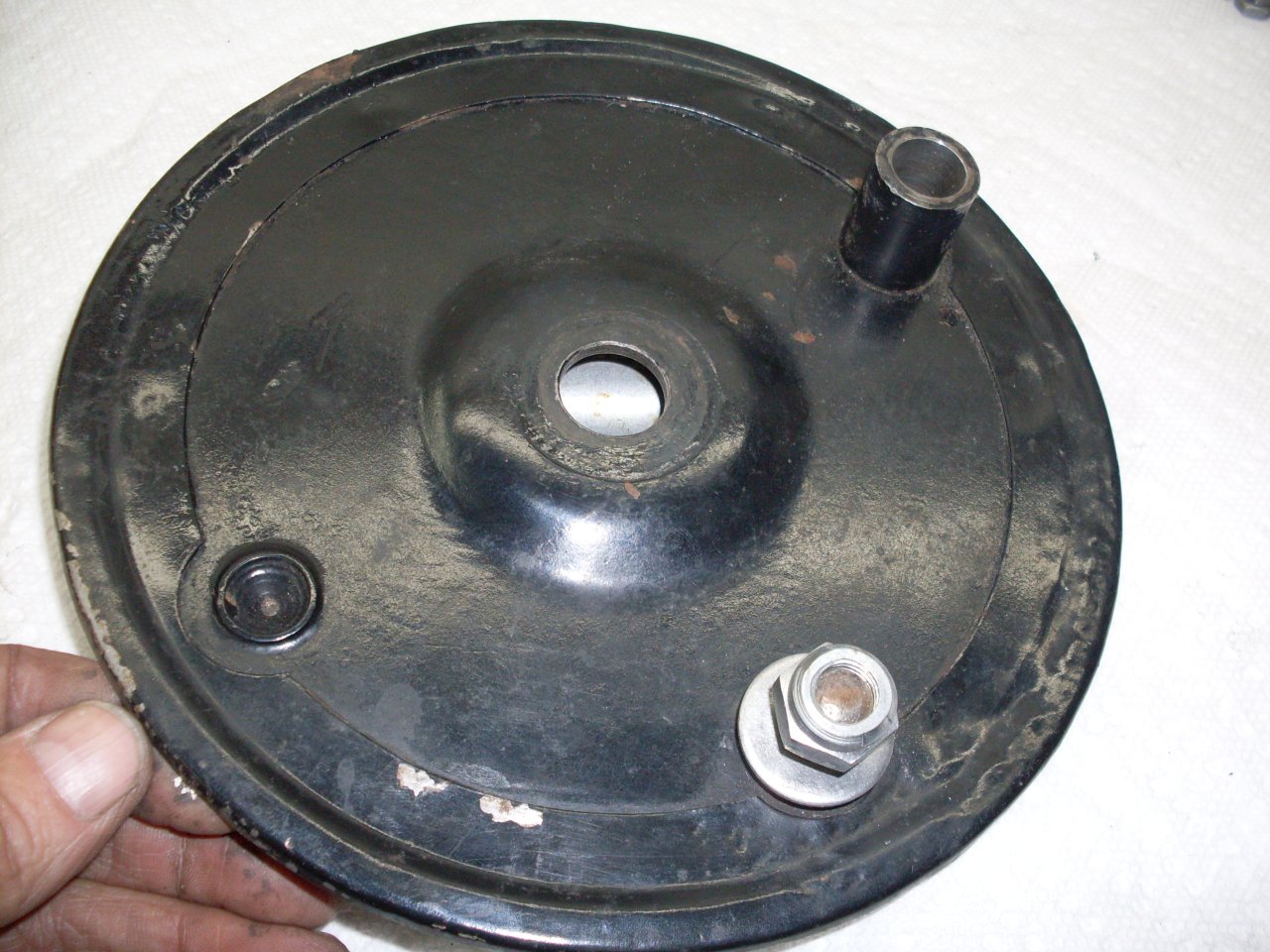 I made this pattern crimper to reshape the flange: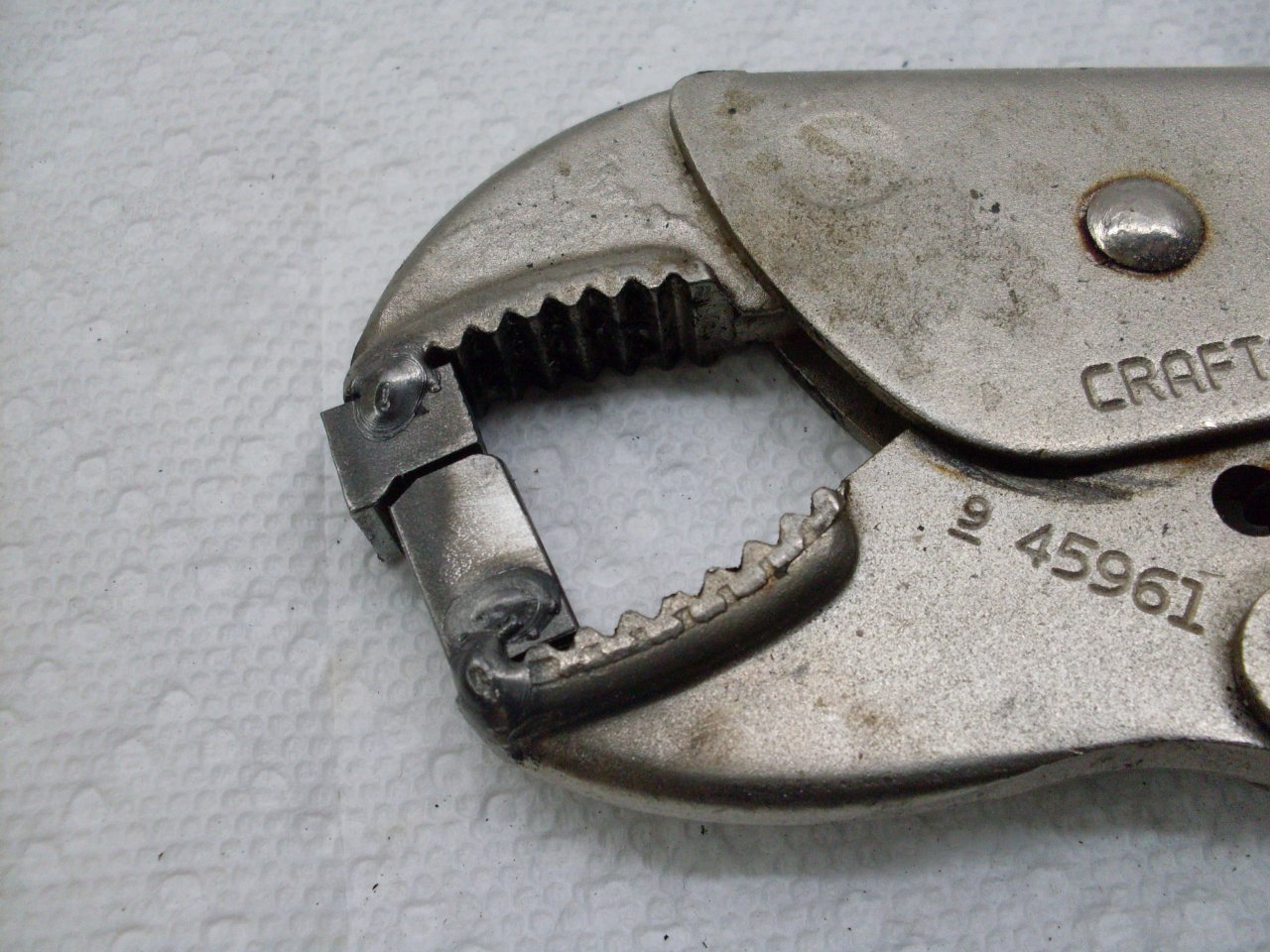 Again, it may be hard to see, but this is the restored flange. I was able to true up the plate with respect to the axle with a few well placed soft hammer blows to the plate while it was mounted on the axle. The backing plate now actually looks as good or better than the new one I looked at.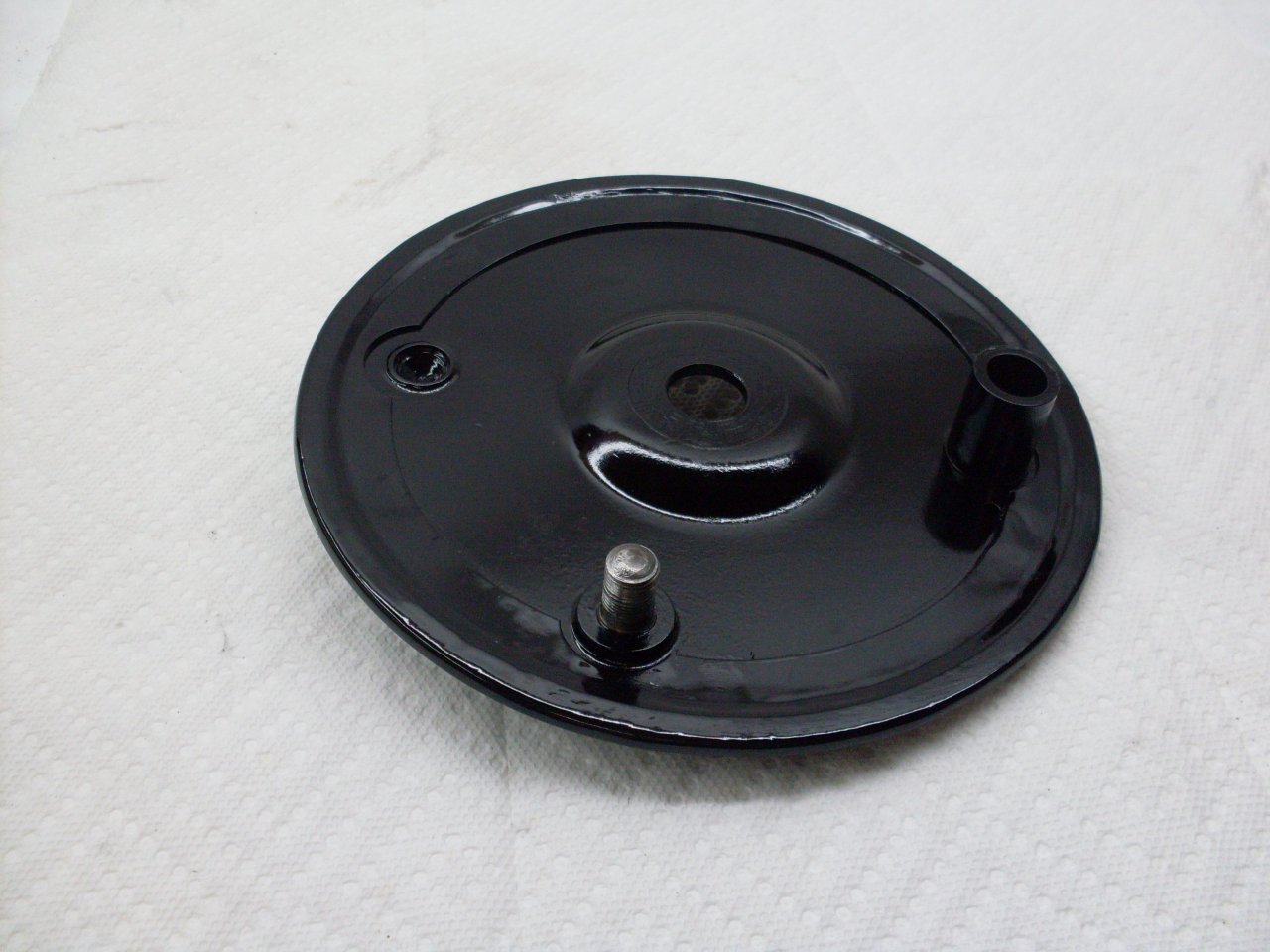 The brake parts. Linings from a 1970s brake job were still usable.
Cleaned up and plated the cam lever.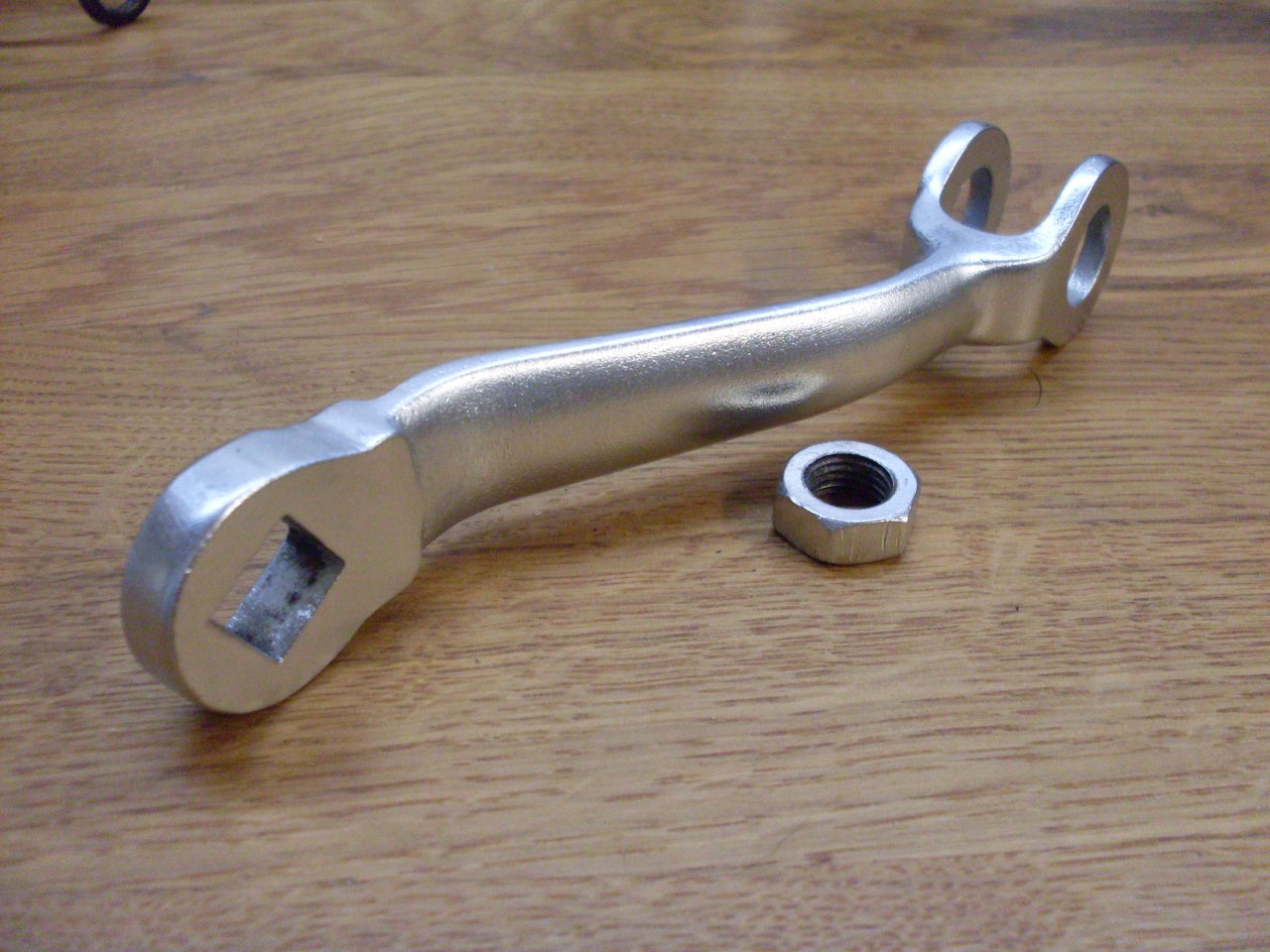 The wheel ready to mount:
Send comments to: elhollin1@yahoo.com