Page 8
April 20, 2009--
[Click on pictures for better view]

Worked on the front wheel and brake this past weekend. The rims and spokes themselves were in decent shape after cleanup, so I didn't take them apart. The 30+ year old tires (not the originals) actually looked pretty good after cleanup, and they still held air, so I didn't even demount them. Also, brake linings were replaced not long before I put the bike away, so they were re-used. Really all I did was general cleanup, some painting, and rebuilt the hub with new bearings.
Before and after cleanup:
The hub parts. Old parts on the top row. Bearings are commodity 6204 types. "C" retainer ring was new, too. Broke the original getting it out.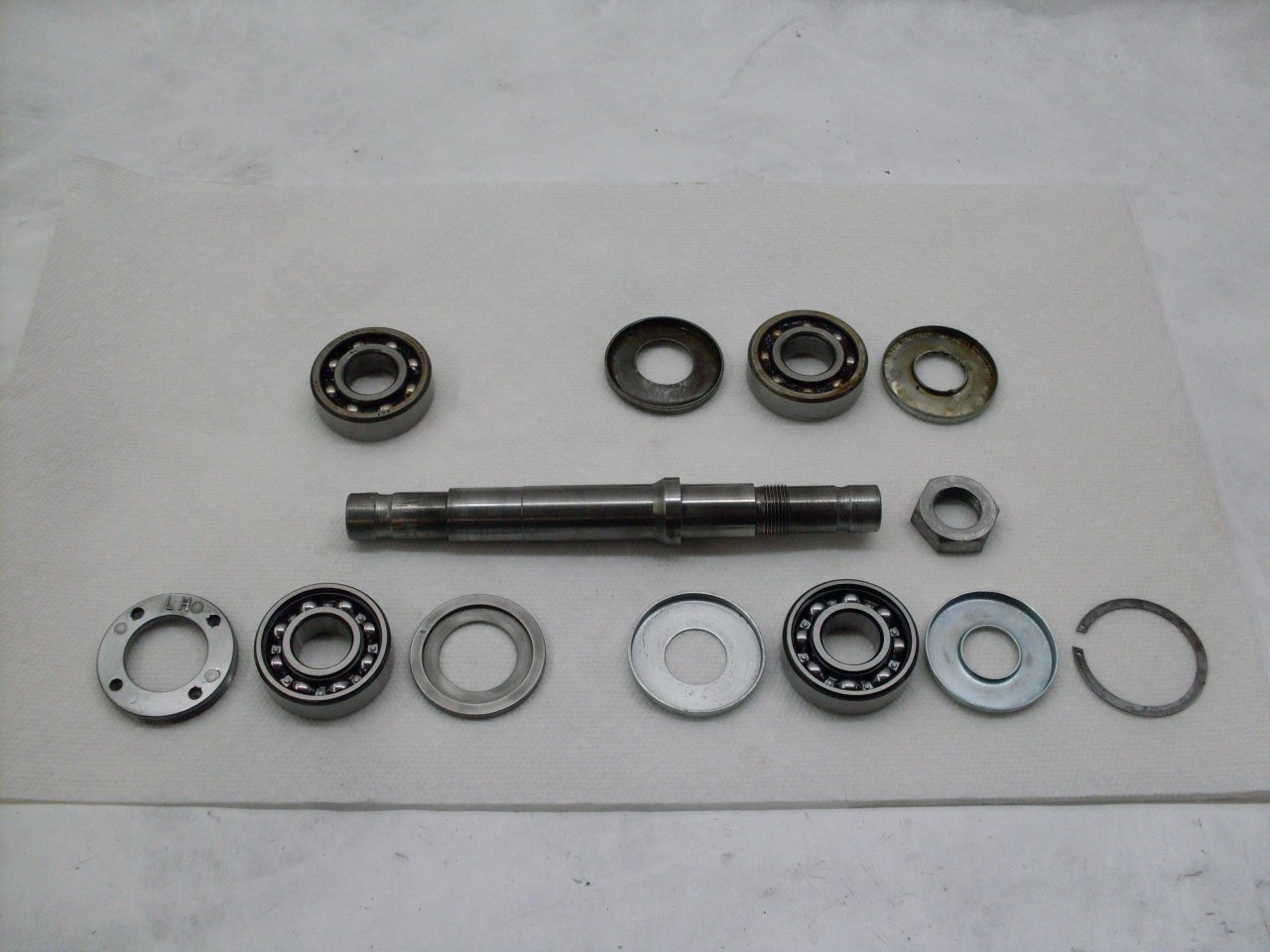 Hub parts going in the left side:
And the right side:
The claim to fame of the front brake is that it is a twin leading shoe. Leading shoes benefit from a little assist from the rotating drum itself. The two shoes are self-centering, and the mechanical actuators are tied together through an external linkage.
Finished wheel. Spins real smooth.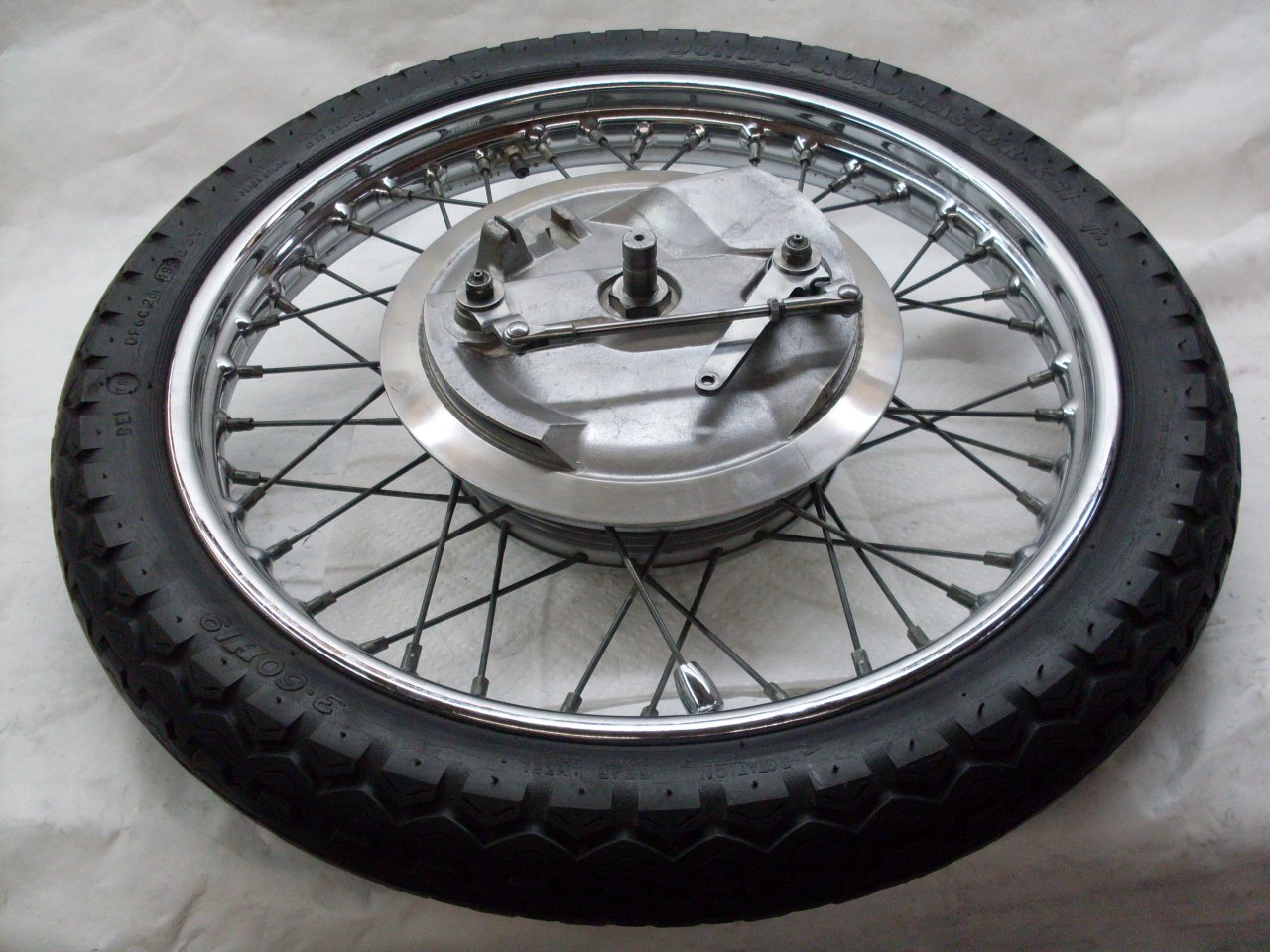 Send comments to: elhollin1@yahoo.com