October 11, 2009
Engine Install.
Click pictures for a larger view.
Ready to take this puppy home.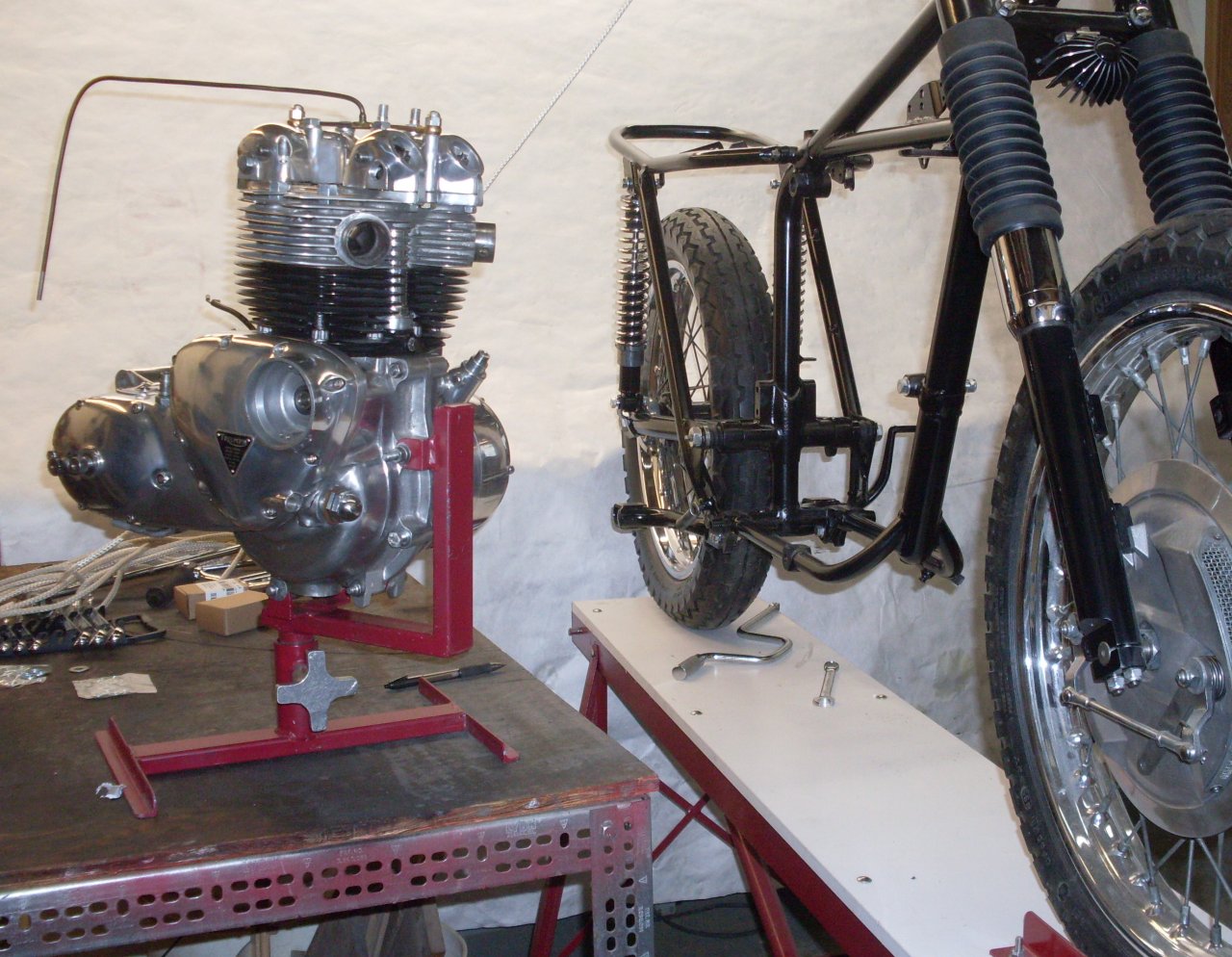 But first, need to get all the engine mounting hardware in good shape. I'm still sort of enjoying doing zinc plating.
Front motor mounts and torque stays.
The engine weighs around 100 pounds in this state. I can lift it, but it's pretty awkward. I used anti-gravity sling.
An hour or so later:
You can clearly see in the right photo the unresolved conflict I have about hardware. The rear motor mount uses replated original British hardware. The gearbox cover uses very nonstandard stainless socket head screws, and a red Nyloc.
Started adding some other bits, like coils. Some overly-observant types may have noticed in previous photos that the headbolts for the torque stays were on the exhaust side of the head, and on the intake side in the photo below. This is an error in my workshop manual that is also in the parts manual, and in a clymers book. I had to change them. Apparently some other models had the torque stays on the exhaust side.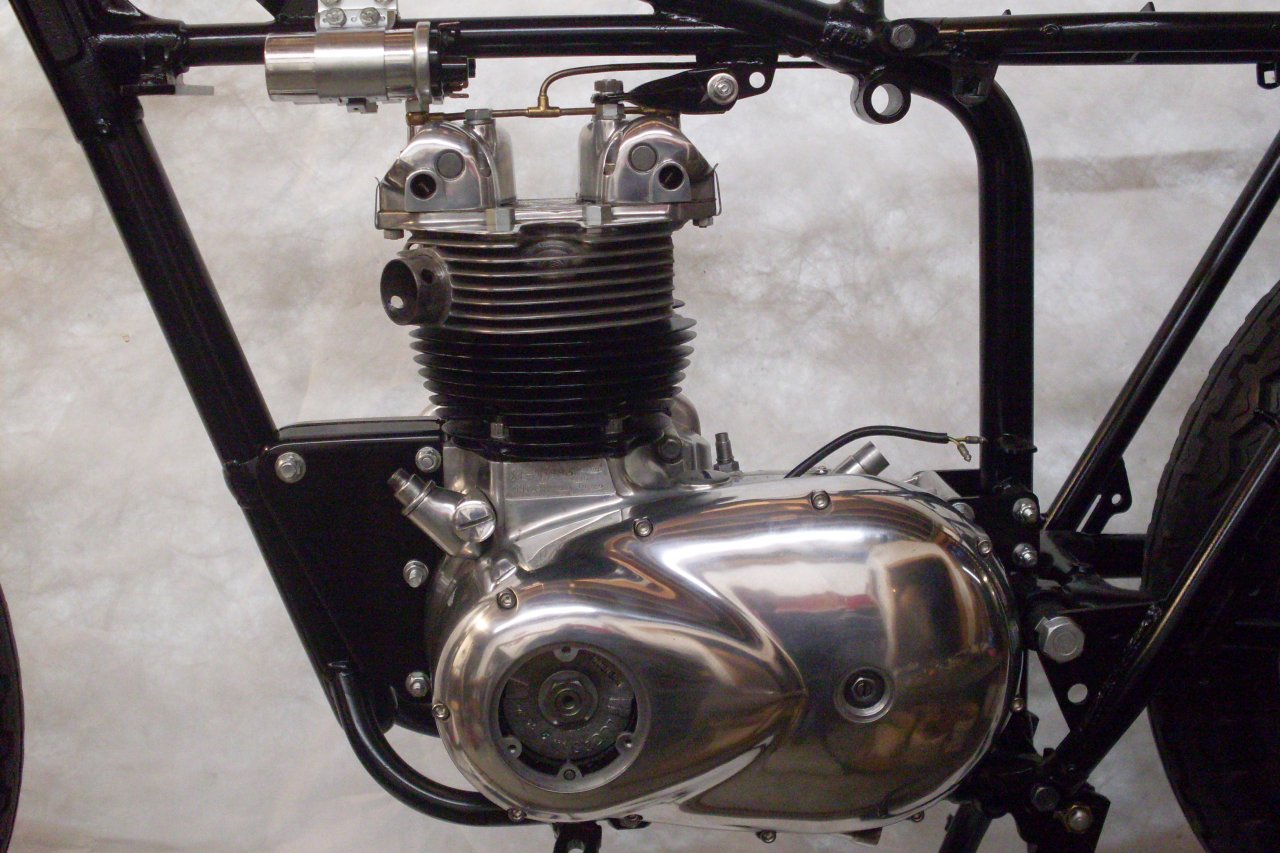 Send questions or comments to elhollin1@yahoo.com