Page 11
May 9, 2009
[Click pictures for a better view]
I sandblasted the frame and ther parts a few weeks ago, and can finally start putting some of them together. Once set up, sandblasting is a quick way to get down to bare metal, especially in hard to reach places.
The steering stops had apparently seen some excitement, probably during some of the minor spills I took.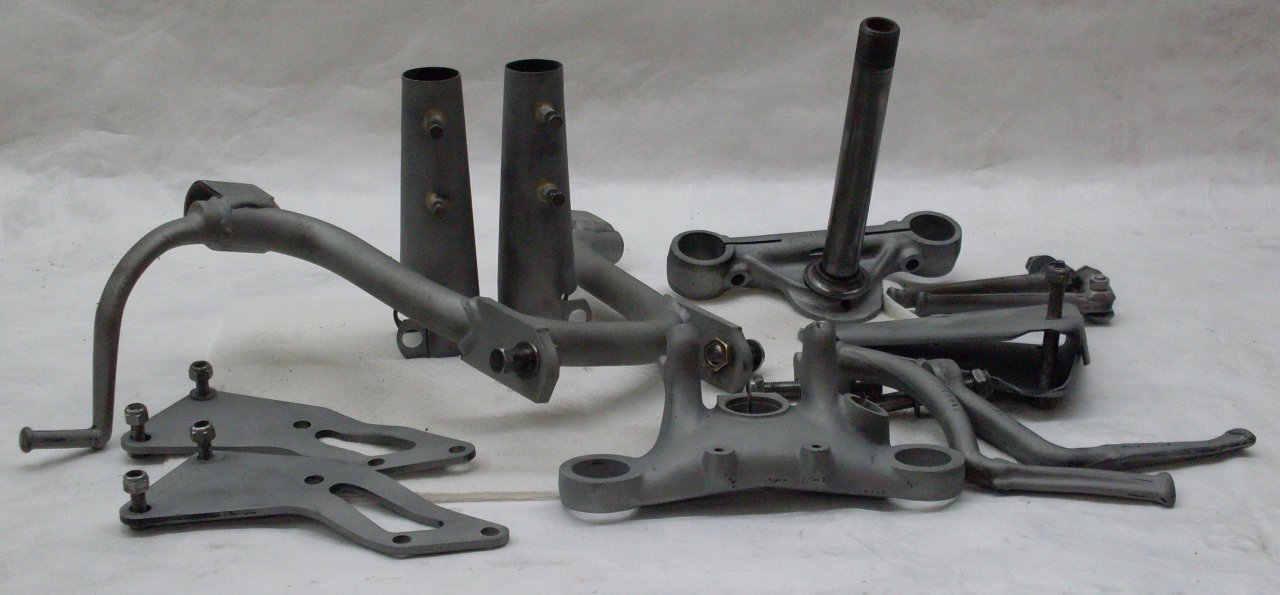 I don't have a spray booth, so most sizable parts go to the garage for painting.
First thing to go on the frame was the rear swing arm (see page 10). It took an additional 0.005" shim to take out the side play. Almost also got a 0.003 in there, too, but it just wouldn't quite go.
Then the rear shocks (see pager 10):
The steering bearing races were still smooth, so I re used them:
Also got new steering stops: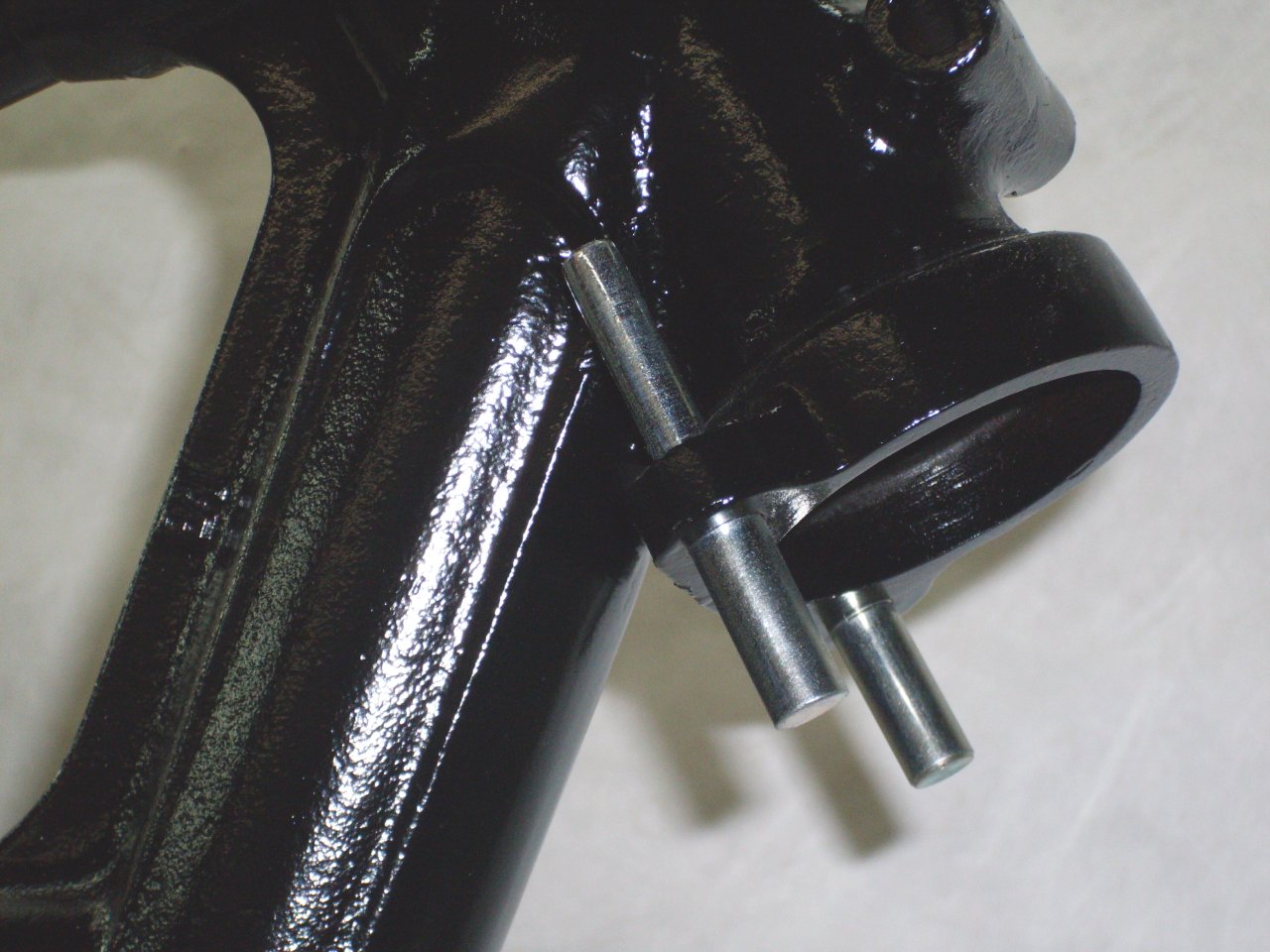 The main parts of the "triple tree":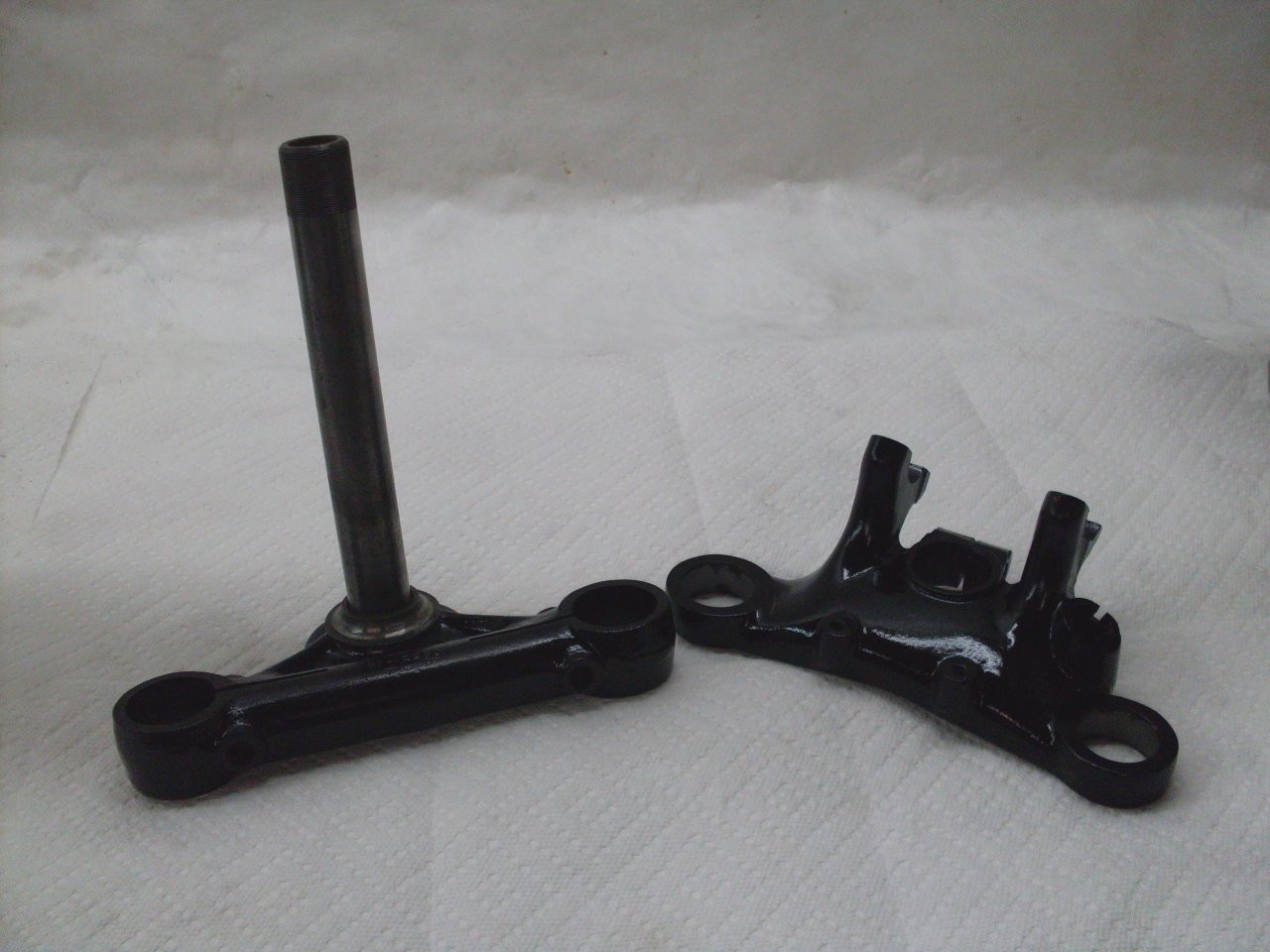 The steering bearings are made up of separate races and loose steel balls--20 each on the top and bottom. It can be a little tricky to handle the balls. Having a few extra is a good idea.
Steering assembly ready for forks: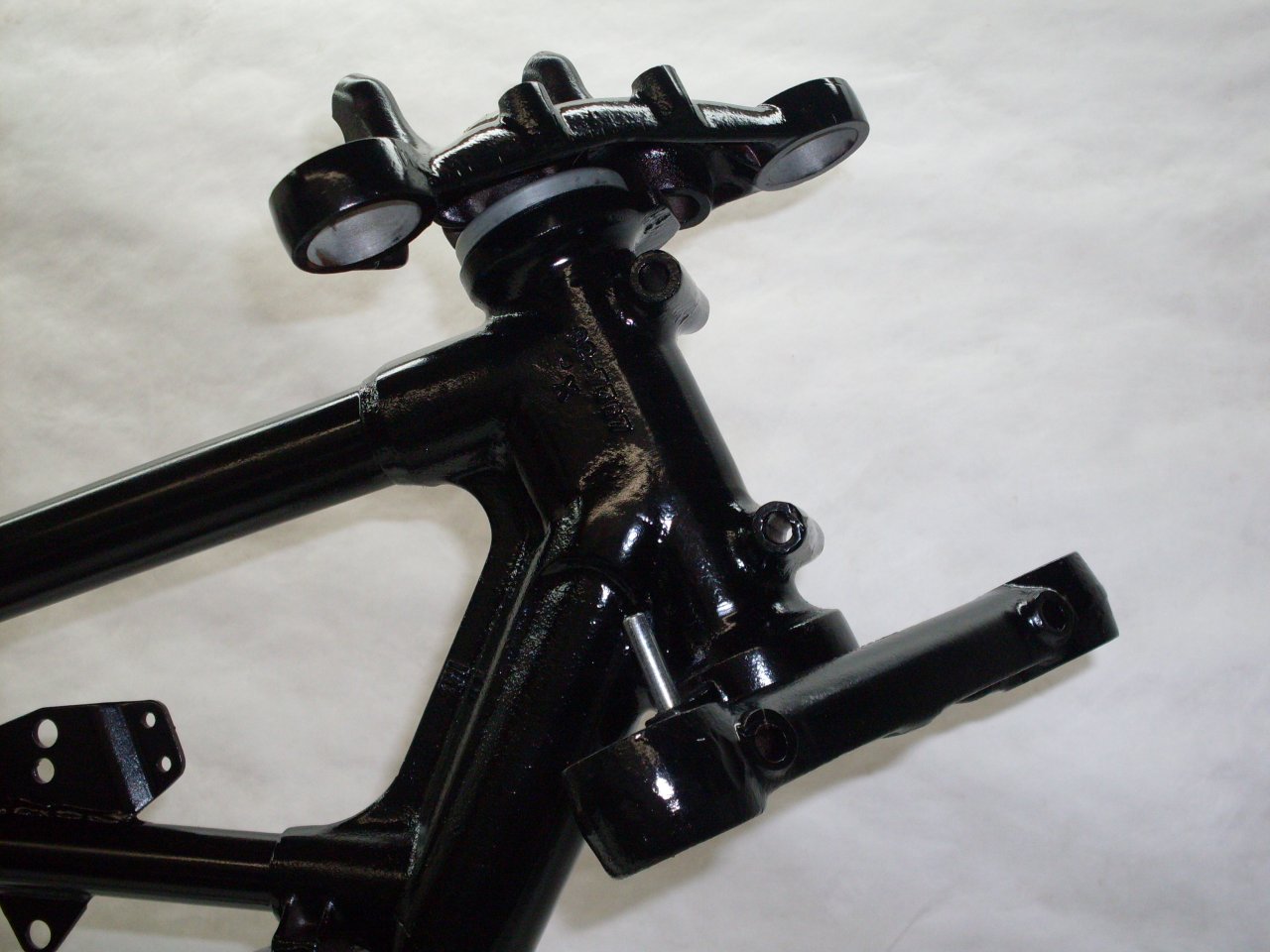 Send comments to: elhollin1@yahoo.com