To my Other TR6 Pages



October 15, 2017



Sun Visors



[Click the pics for a better view]





I drug the windshield out of the shed a while ago, and stripped it down. One of the components of the windshield assembly that time had been particularly hard on was the sun visors. They were dirty, squishy and limp.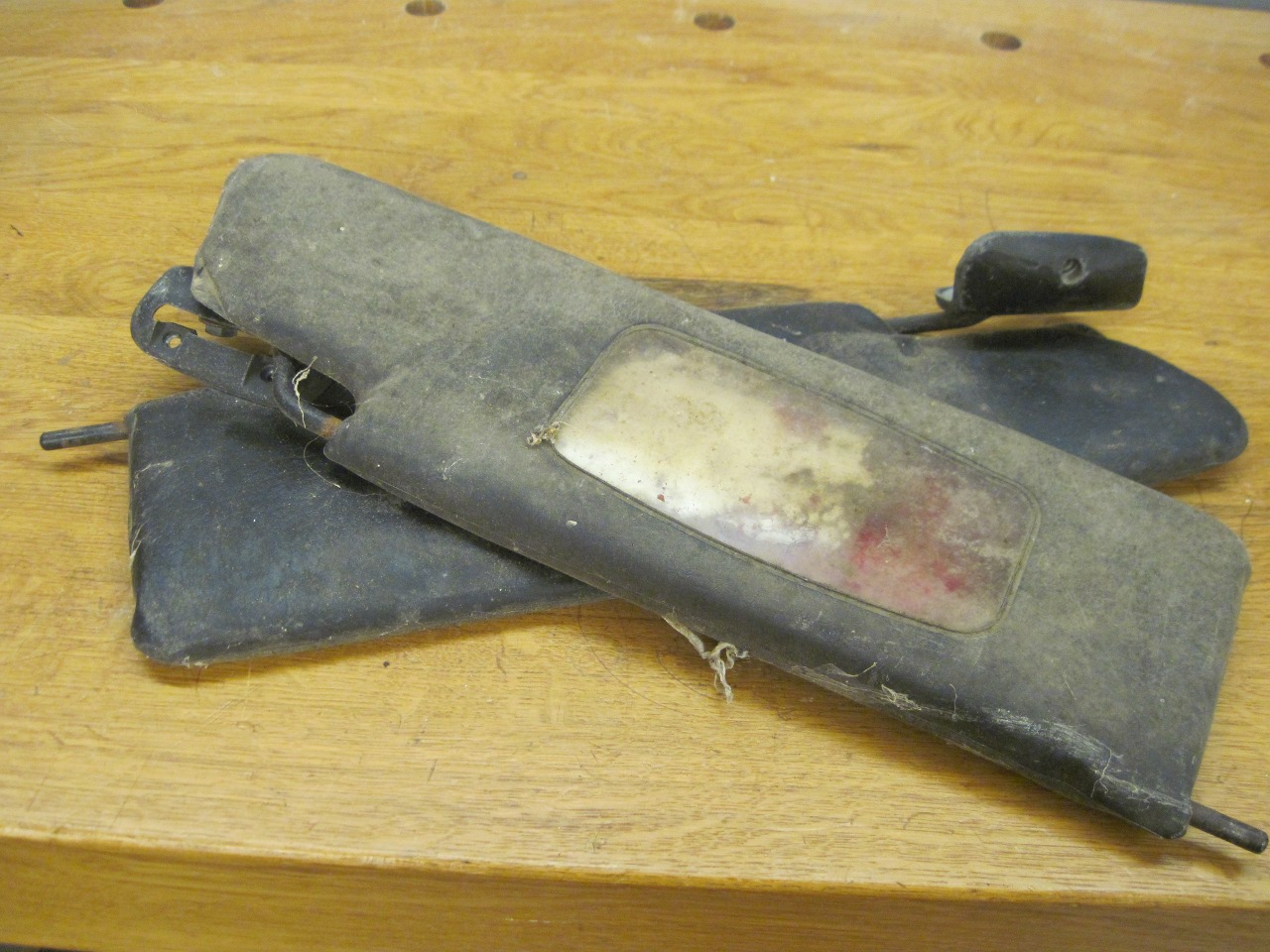 Inside, the foam, which once served to give the visors some padded shape, was basically deceased.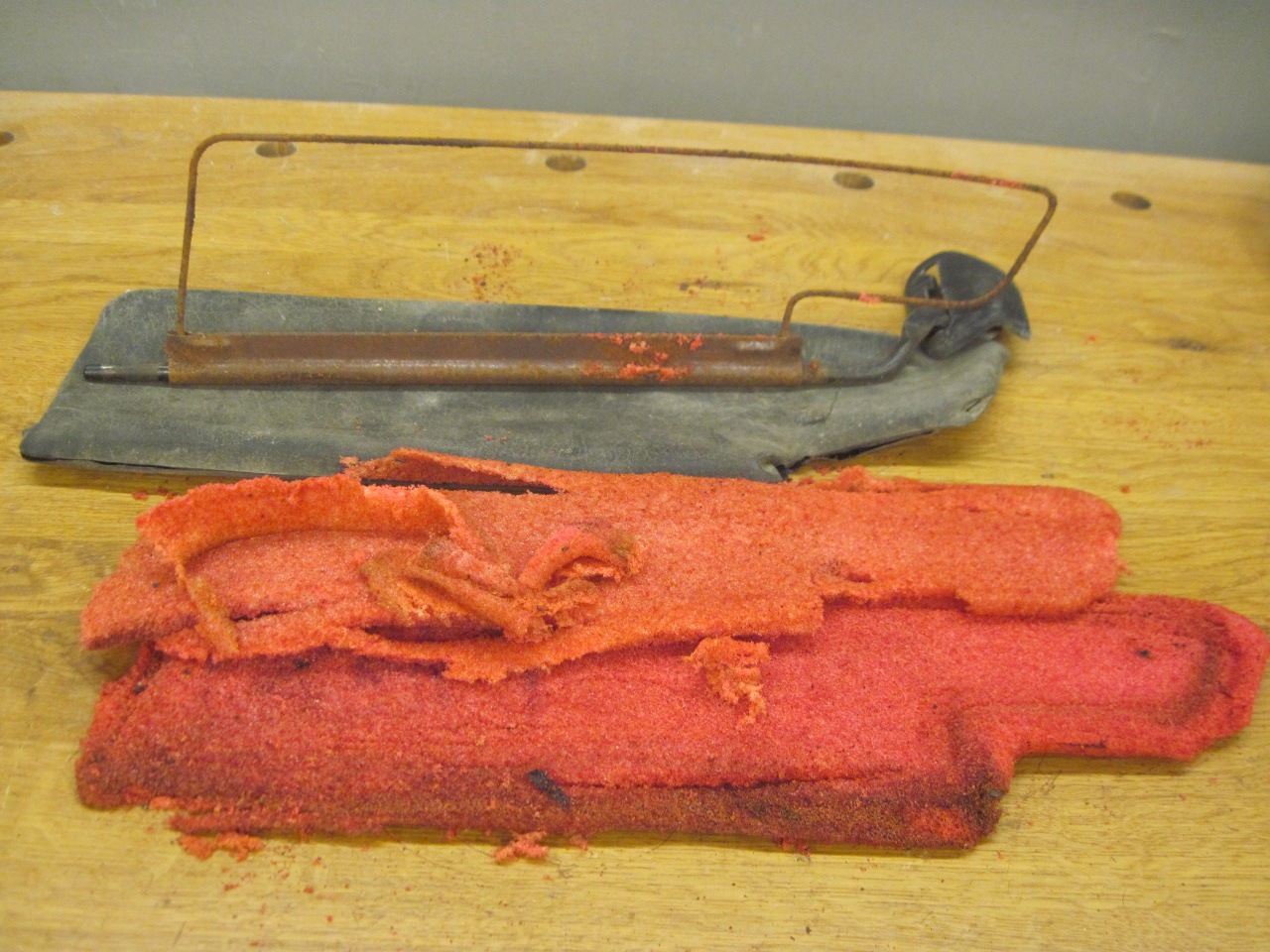 The internal metal skeleton was intact, but pretty rusty.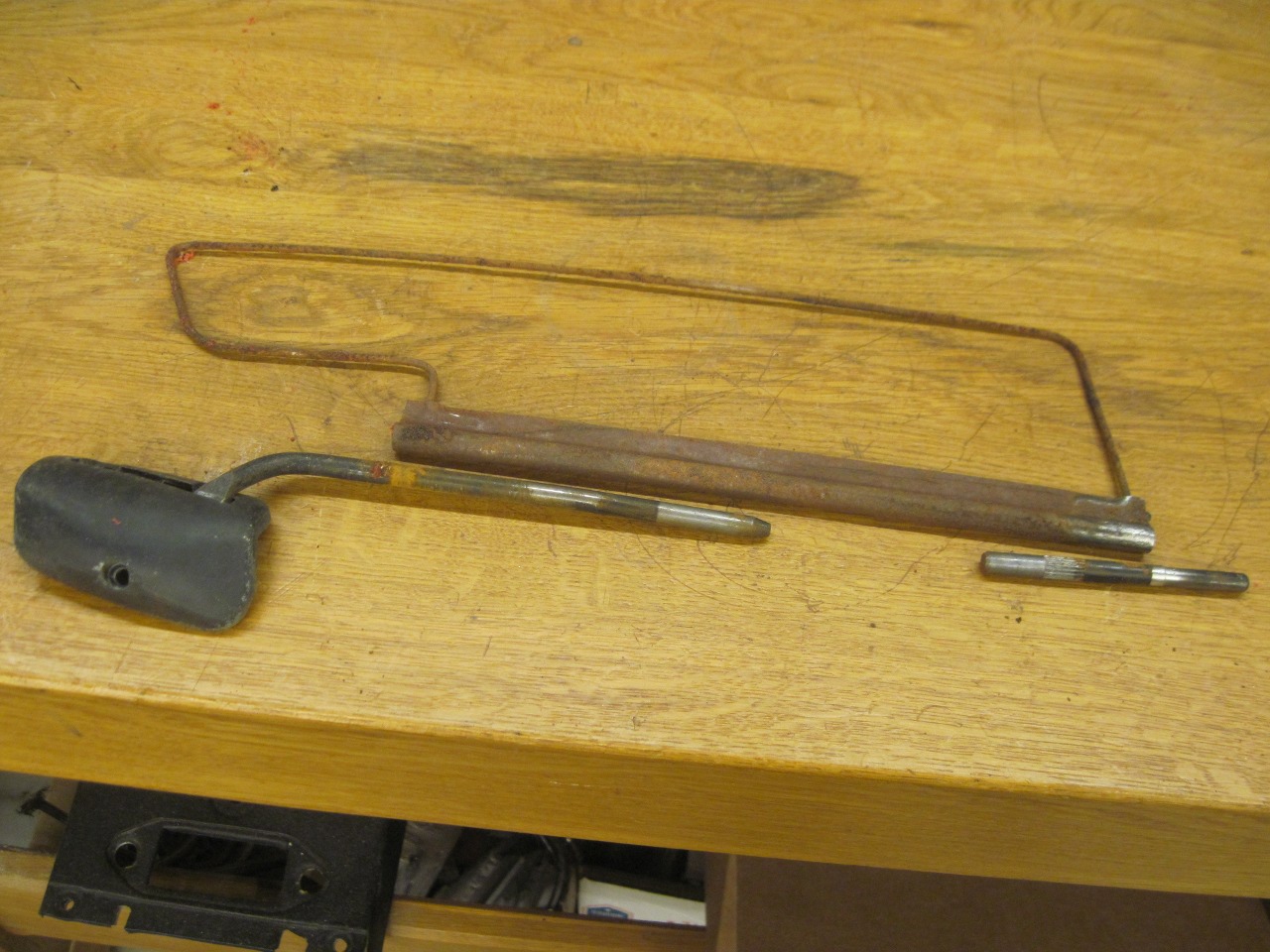 While good reproductions of these visors are easily available, they aren't exactly cheap. Beside that, I saw this as a chance to introduce a nice alternative to the stock items. I basically copied a design used by at least one talented owner. It uses most of the original hard parts, but replaces the padded vinyl with a dark transparent acrylic.
First, the metal hoop supports, which aren't needed, were separated from the mounting tubes.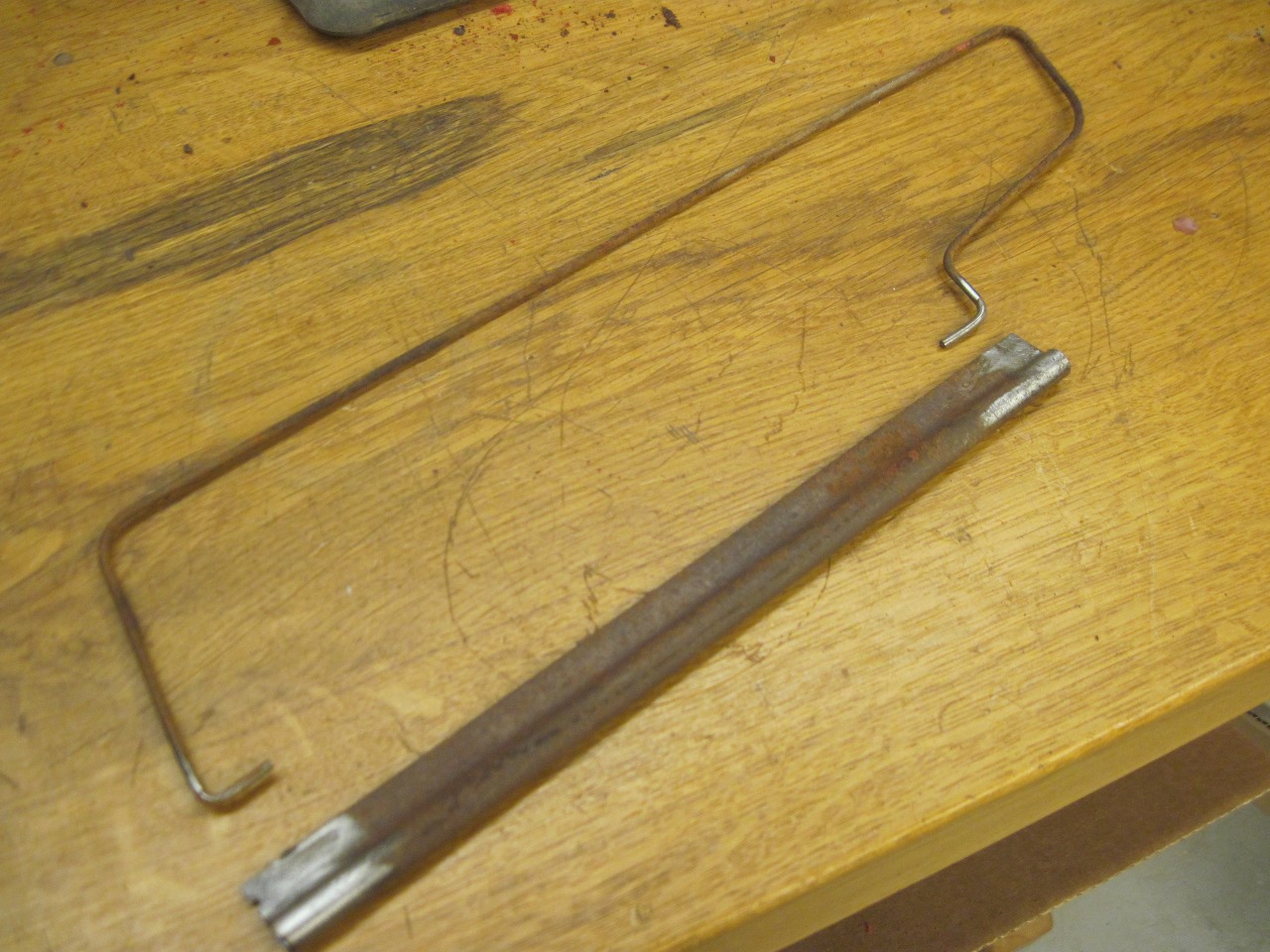 The flanges on the mounting tubes were drilled for fasteners to mount the acrylic, then powder coated semi gloss black..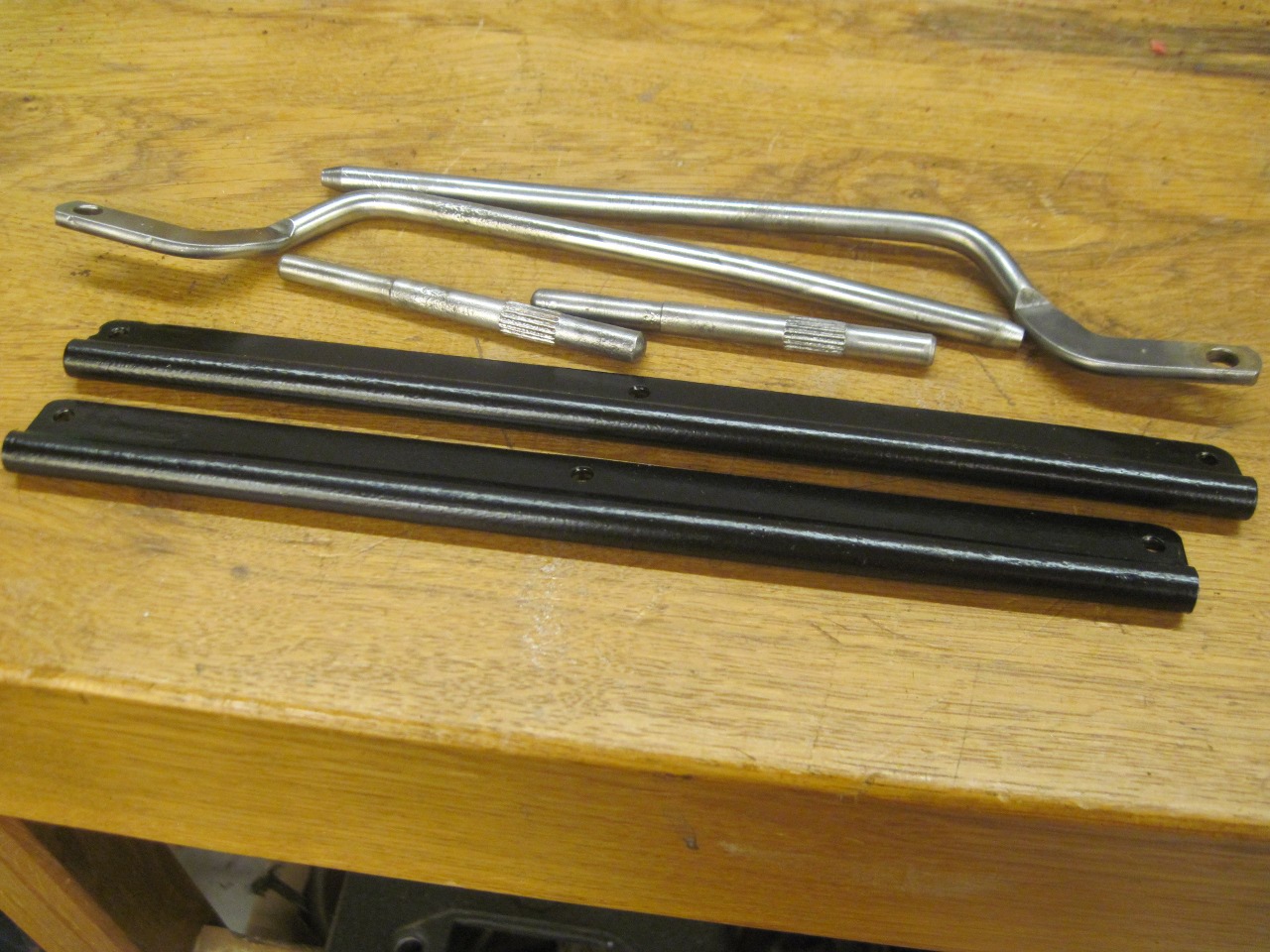 I made a hardboard pattern for the acrylic from one of the vinyl covers.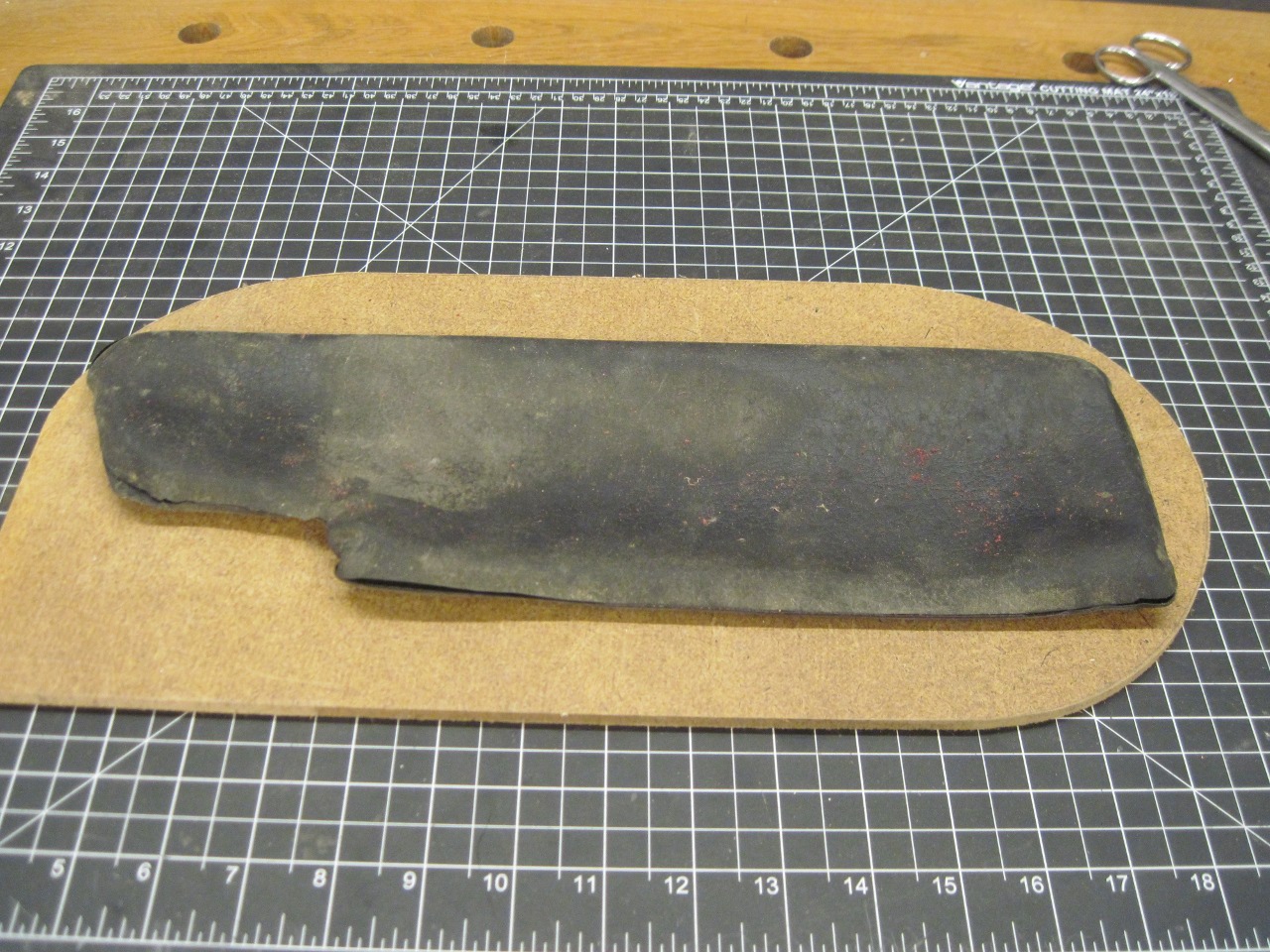 Then I rough cut the vinyl pieces, and trimmed them to shape using a router and the hardboard pattern. The extra black piece is a 1/8" x 1/2" bar drilled and tapped for the three fasteners. It goes on the backside of the acrylic and eliminates the need for nuts on the screws.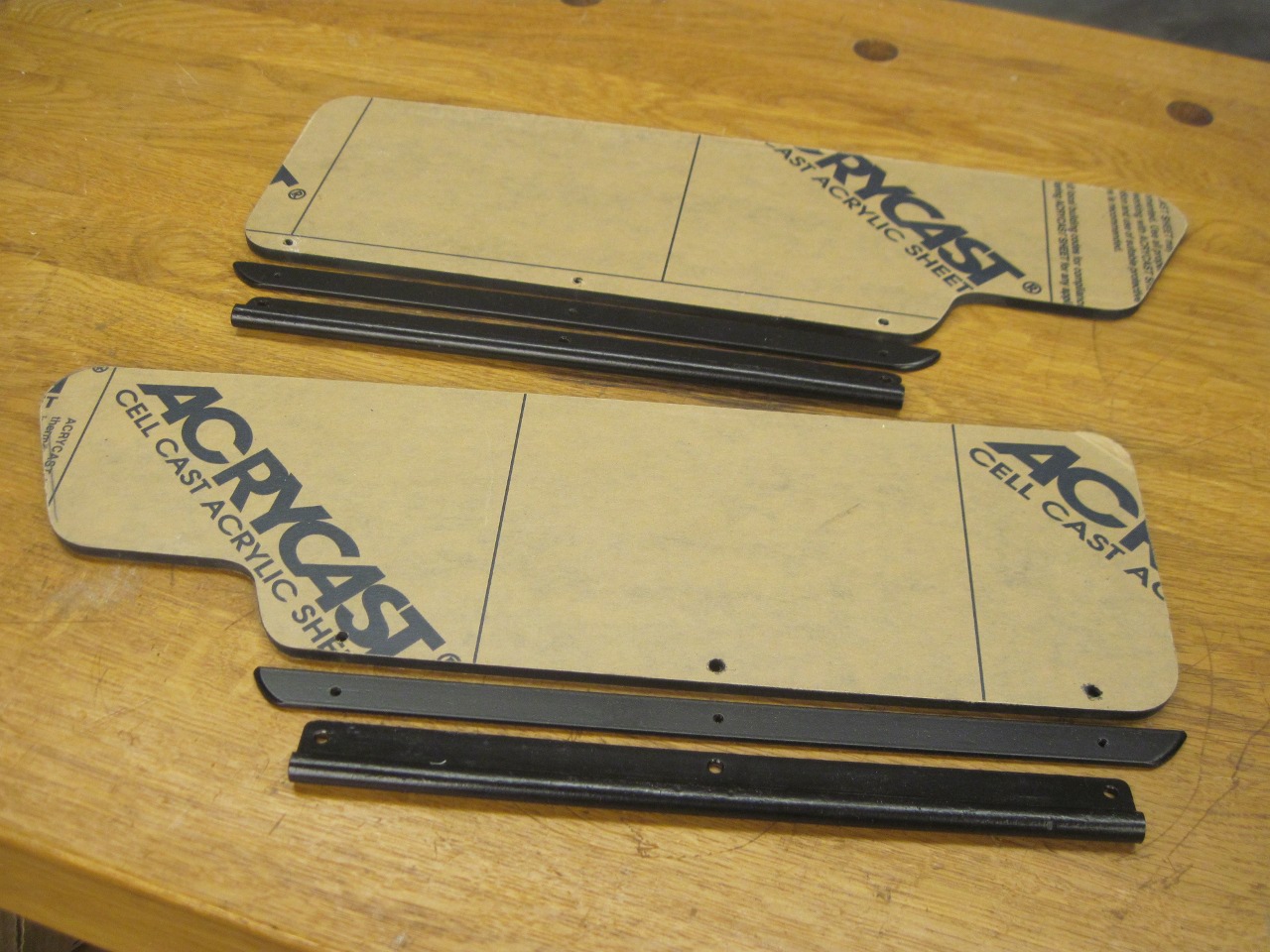 I happened to notice during this work that one of the visor mounting bars looked a little bent. This offended my OCD tendencies, so I was getting ready to fix that when a little voice said, "better check the other one".
I normally try to ignore the voices, but in this case I did check the other bar and found that they were both bent exactly the same way. I now believe this is how the original designer arranged to maintain tension between the bars and the tubes.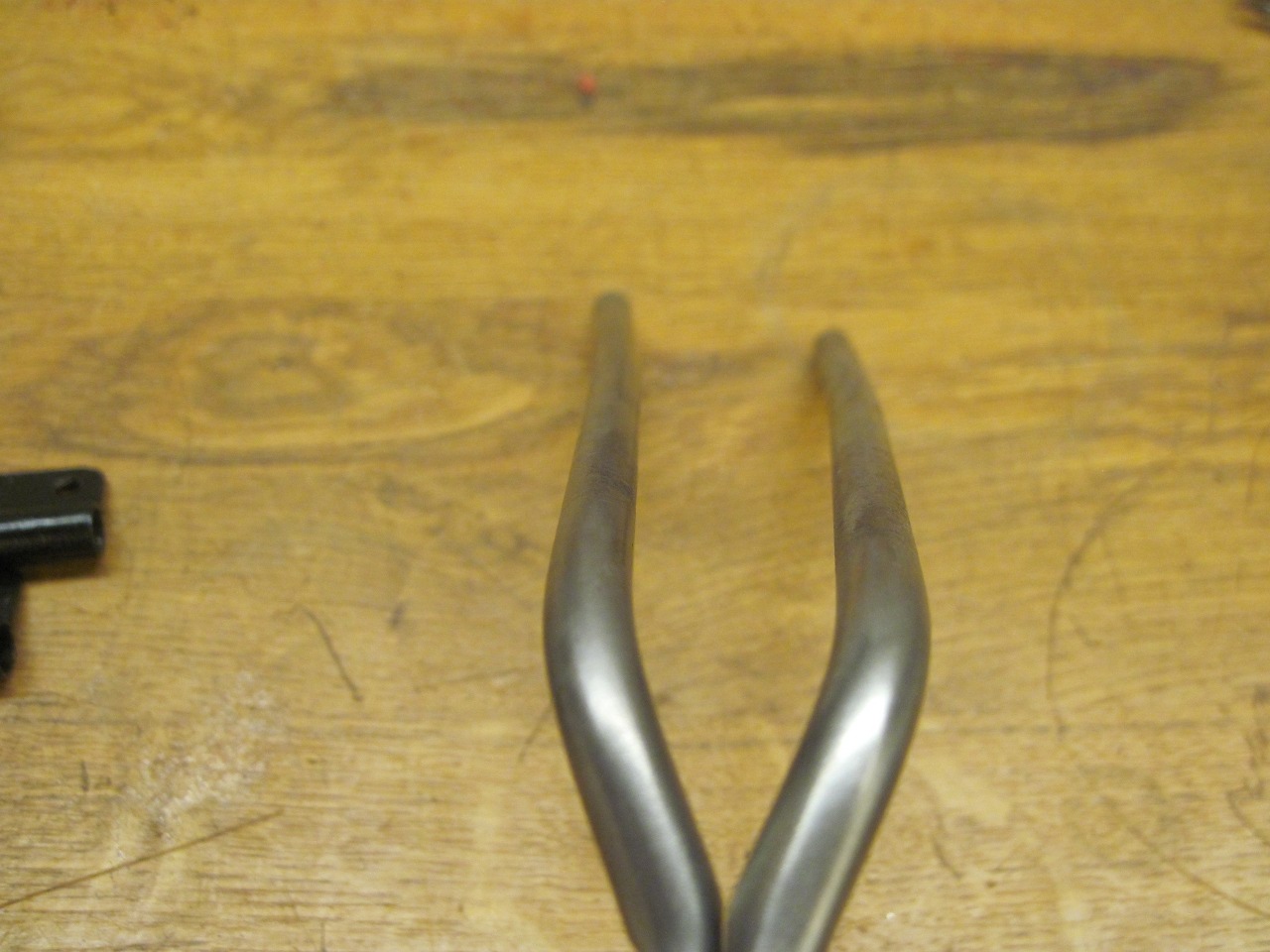 So here are the finished visors ready to mount. The weird texture on the acrylic is just the reflection from my background drop.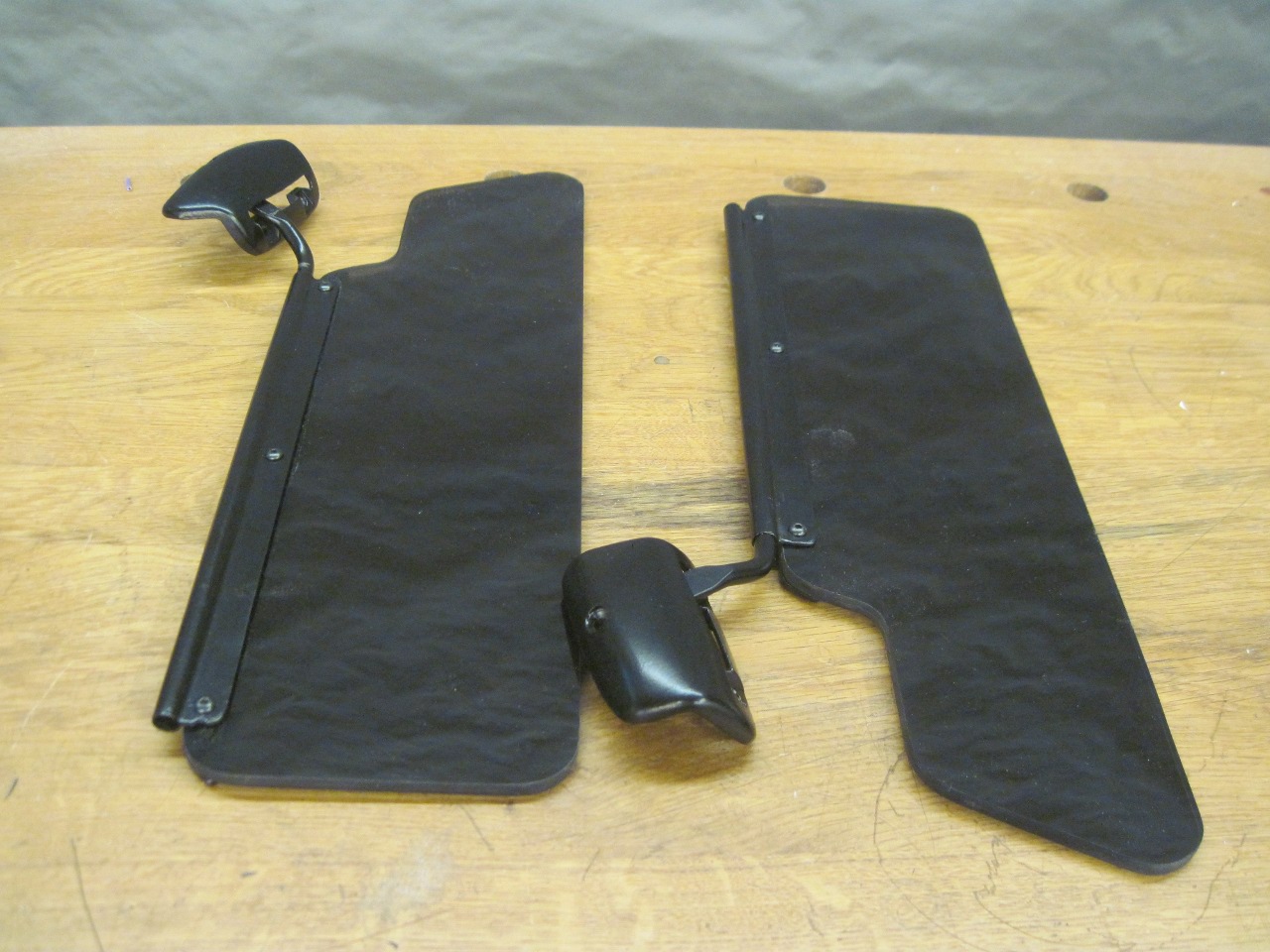 I like smaller projects like this. Its complex enough to be interesting, but doesn't take forever. Cost was essentially just the few dollars for the acrylic.
Comments to Ed at elhollin1@yahoo.com
To my Other TR6 Pages