To my other TR6 pages

July 31, 2014



Front Brake Calipers



The front brakes on the TR6 are disc type, with a single pair of pistons in each caliper. My calipers looked like heavy lumps of greasy rust.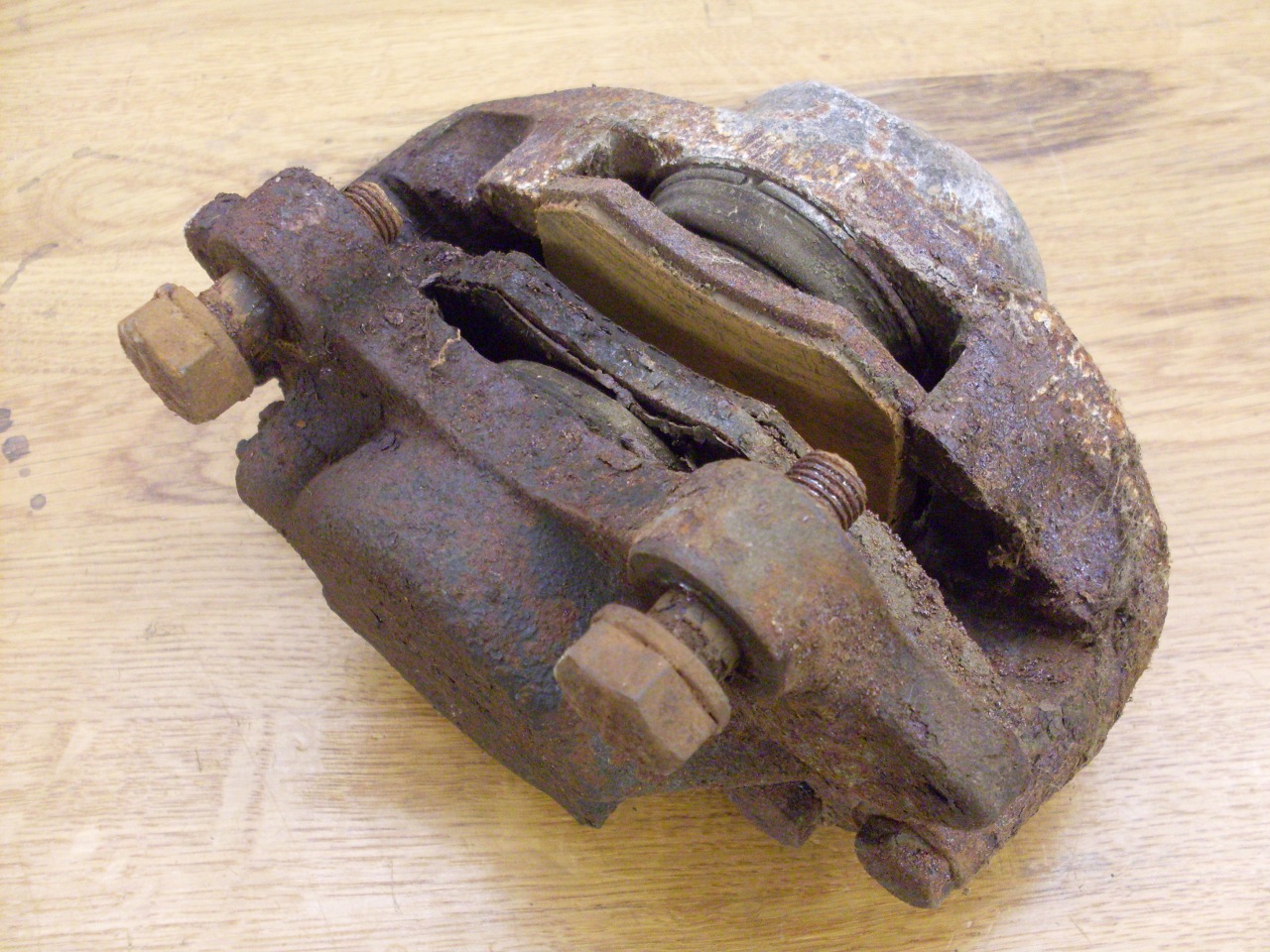 Most of the usual sources warn against separating the two halves of the caliper body, implying that there may be some kind of magic inside that is beyond the capabilities of ordinary mortals. I admit that I've ruined a few items by not being able to resist that kind of a dare, but it's very few. Besides, I didn't see a good way to properly clean up the body without separating it. Four screws hold the halves together. It's actually better to remove the pistons before seperating the halves if the common technique of using compressed air is anticipated.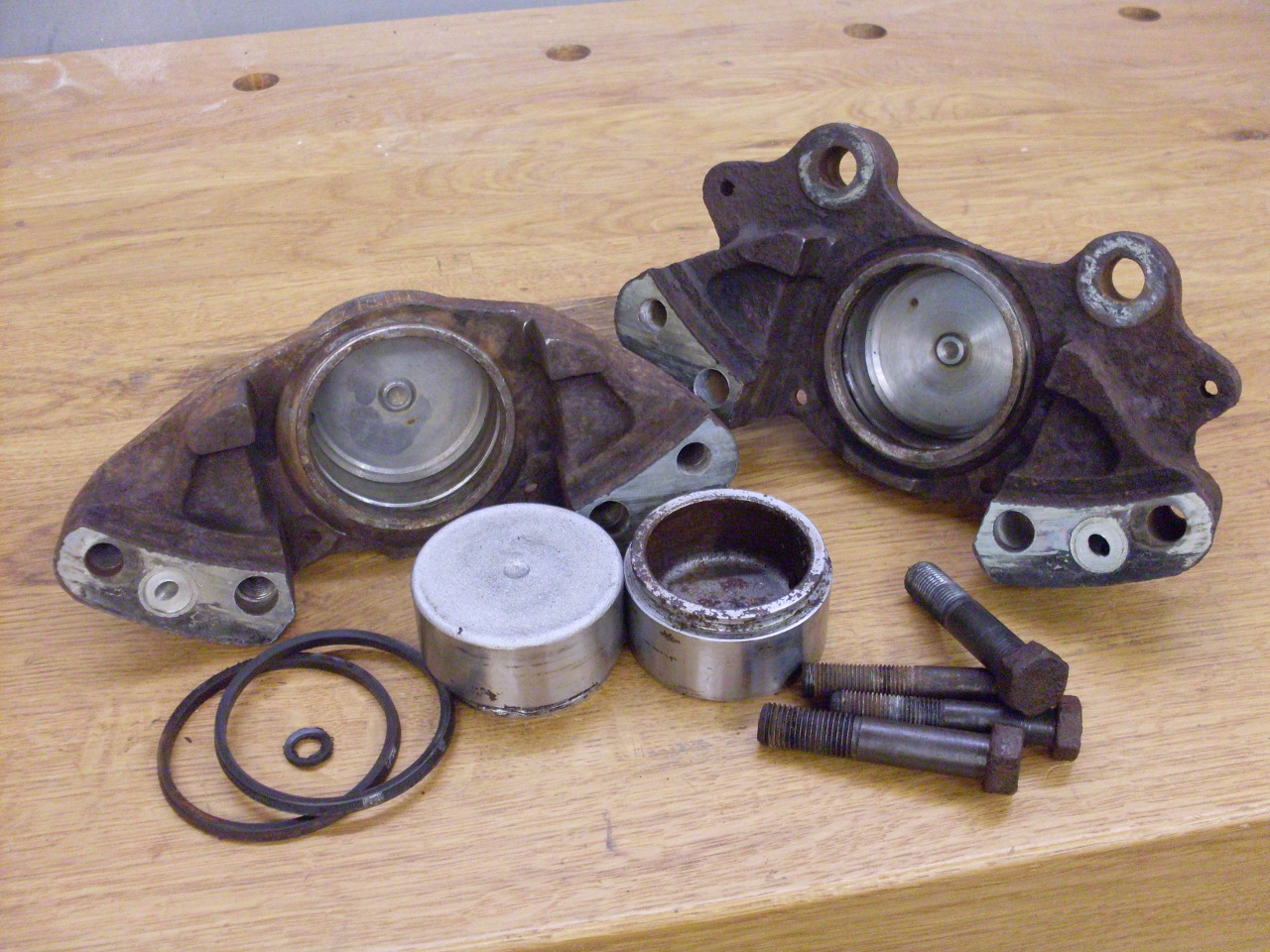 Since the piston seal is in the cylinder wall, the cylindrical surfaces of the pistons need to be perfect. The pitted area disqualifies this original piston.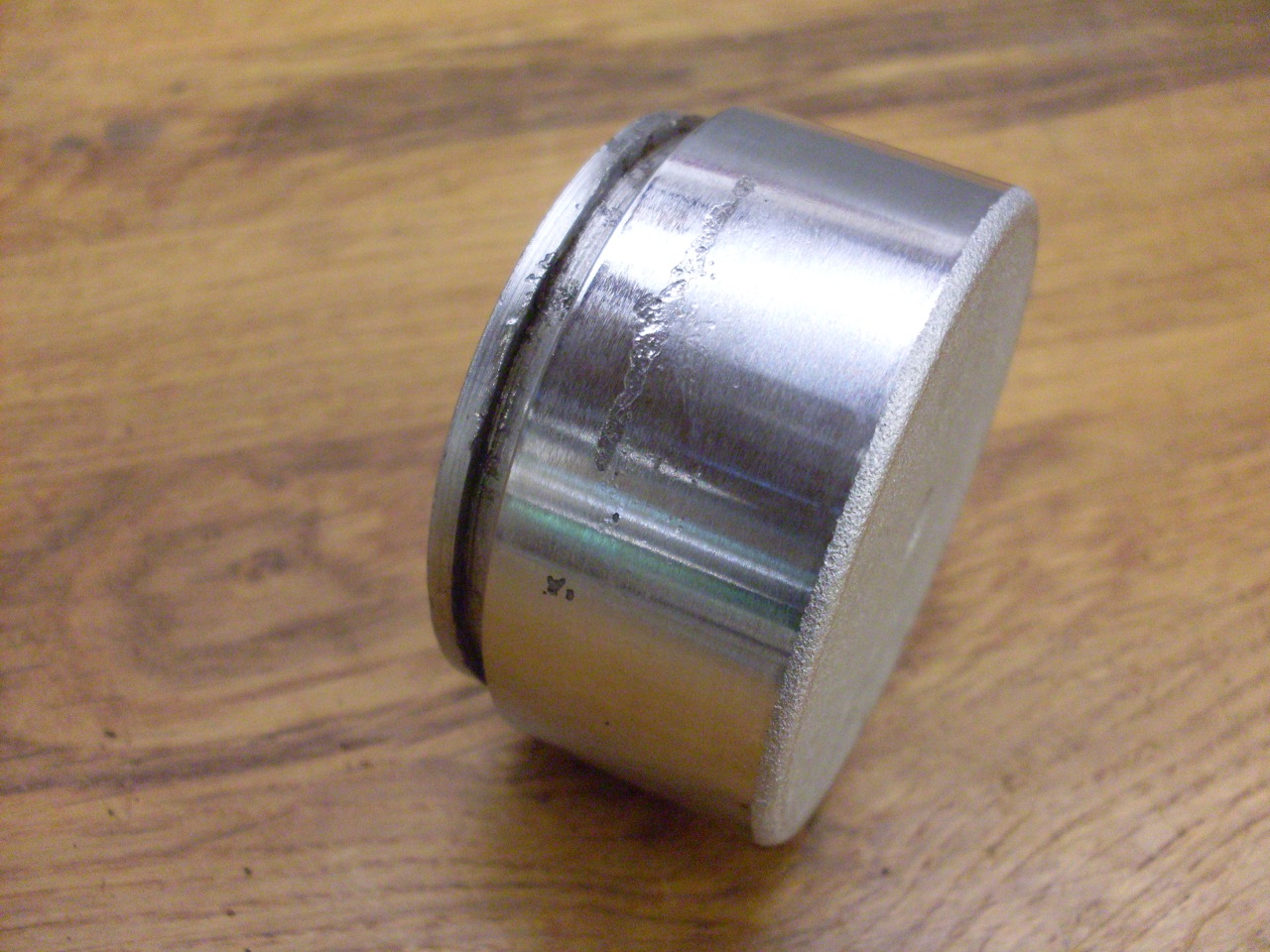 Needless to say, the original pads were past ready for replacement.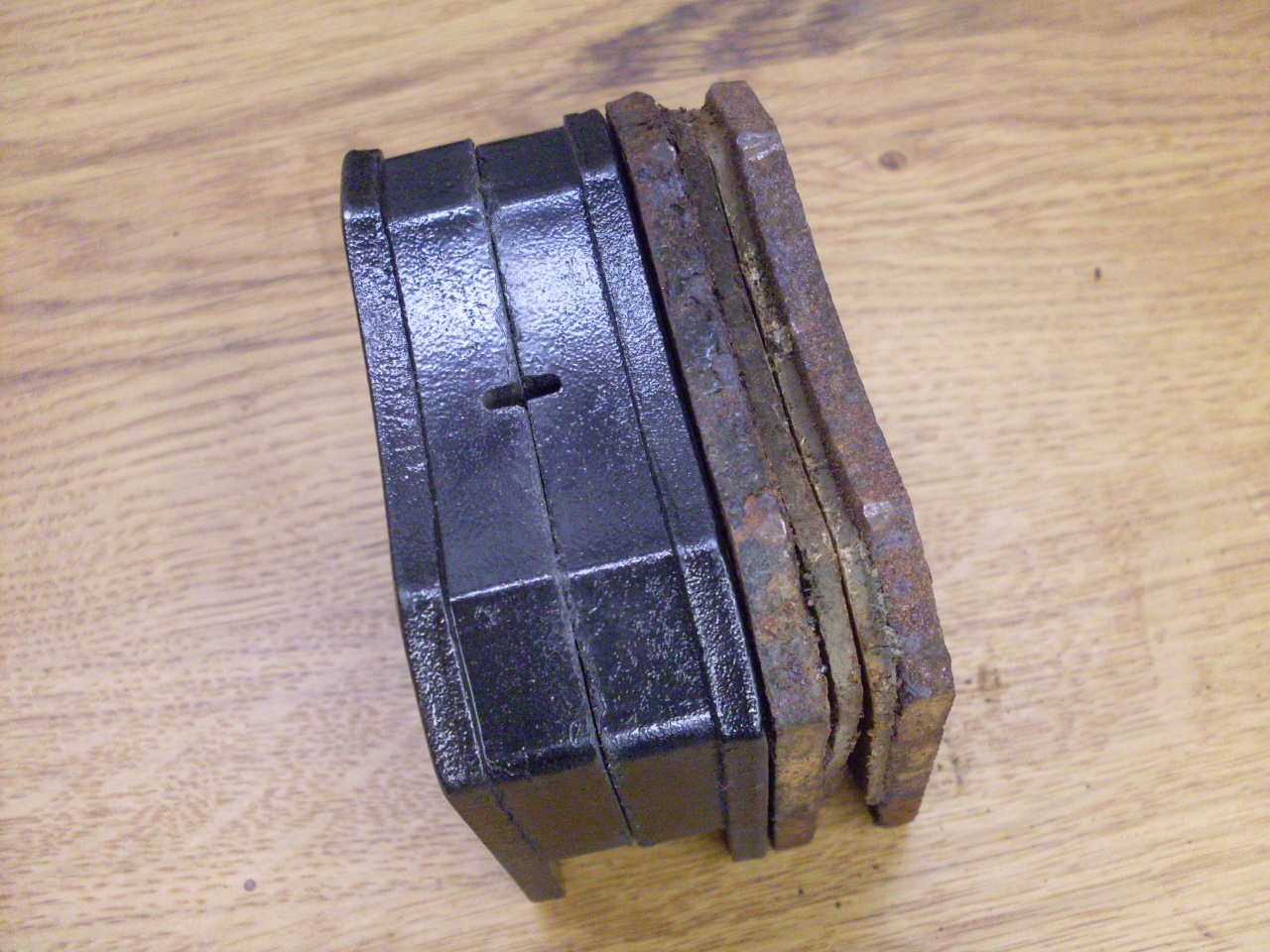 The bodies looked much better after derusting.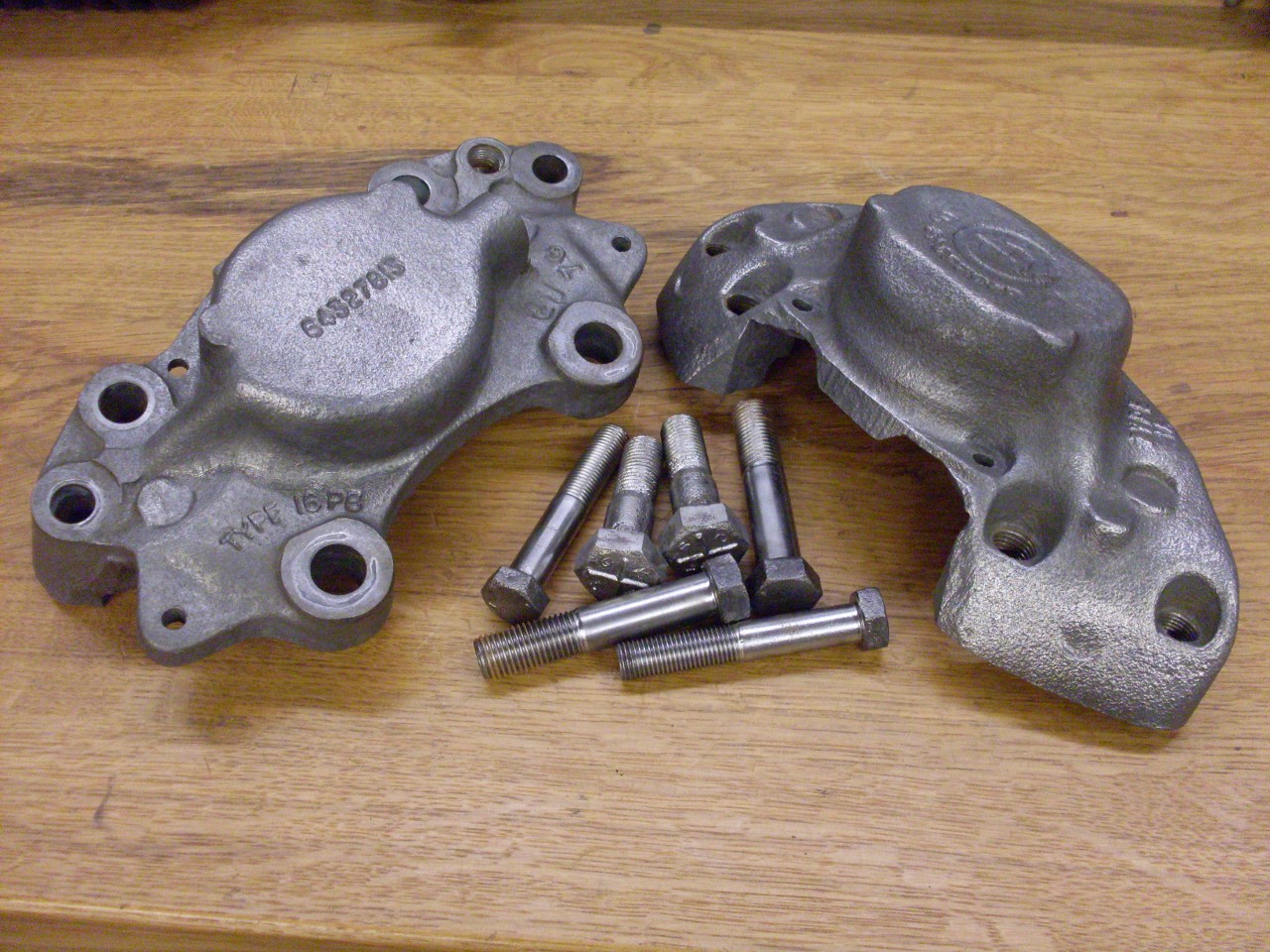 I powder coated the body castings with a color called "Blasted Aluminum". It's a matte gray with metallic sparkles in it.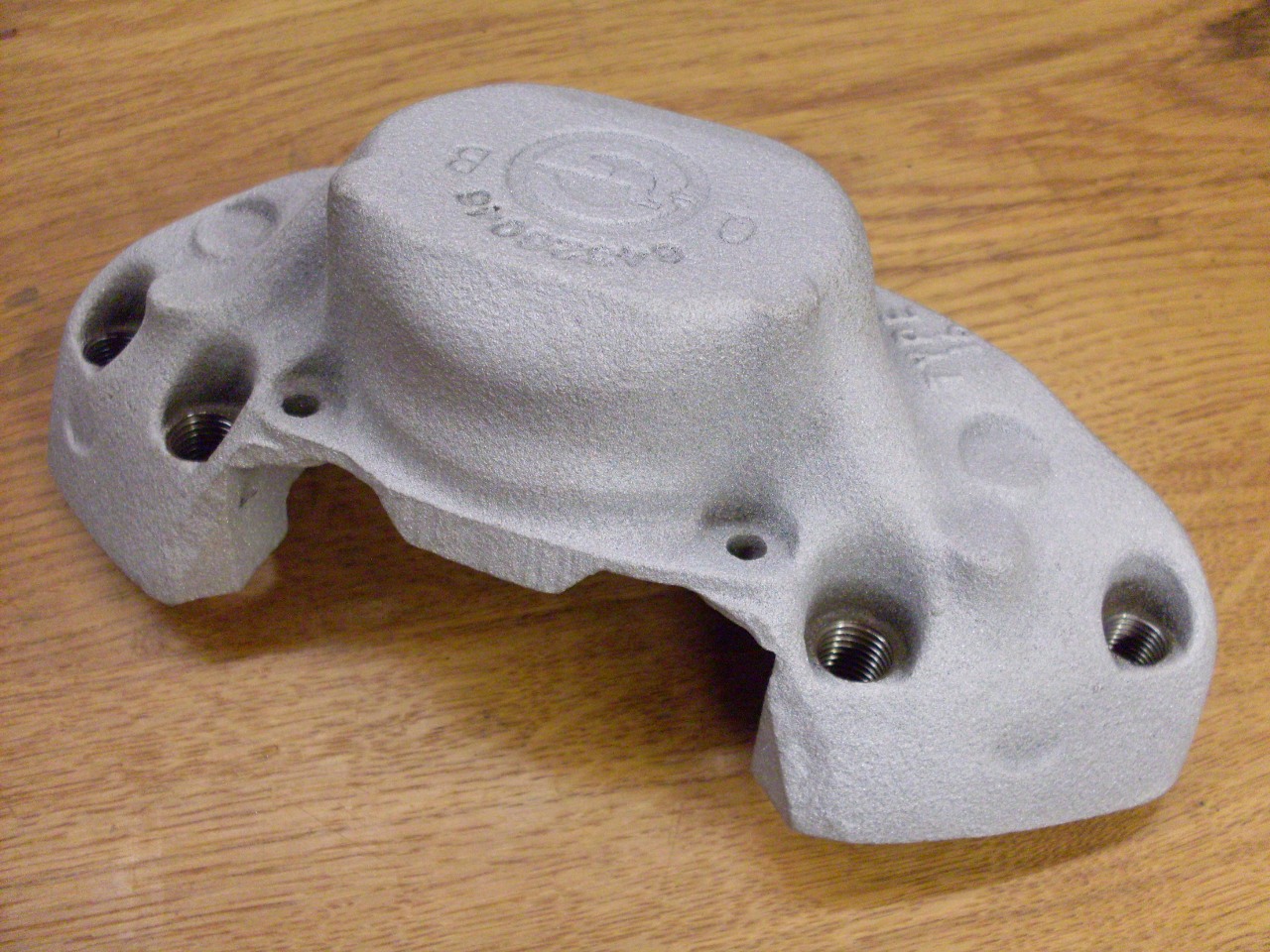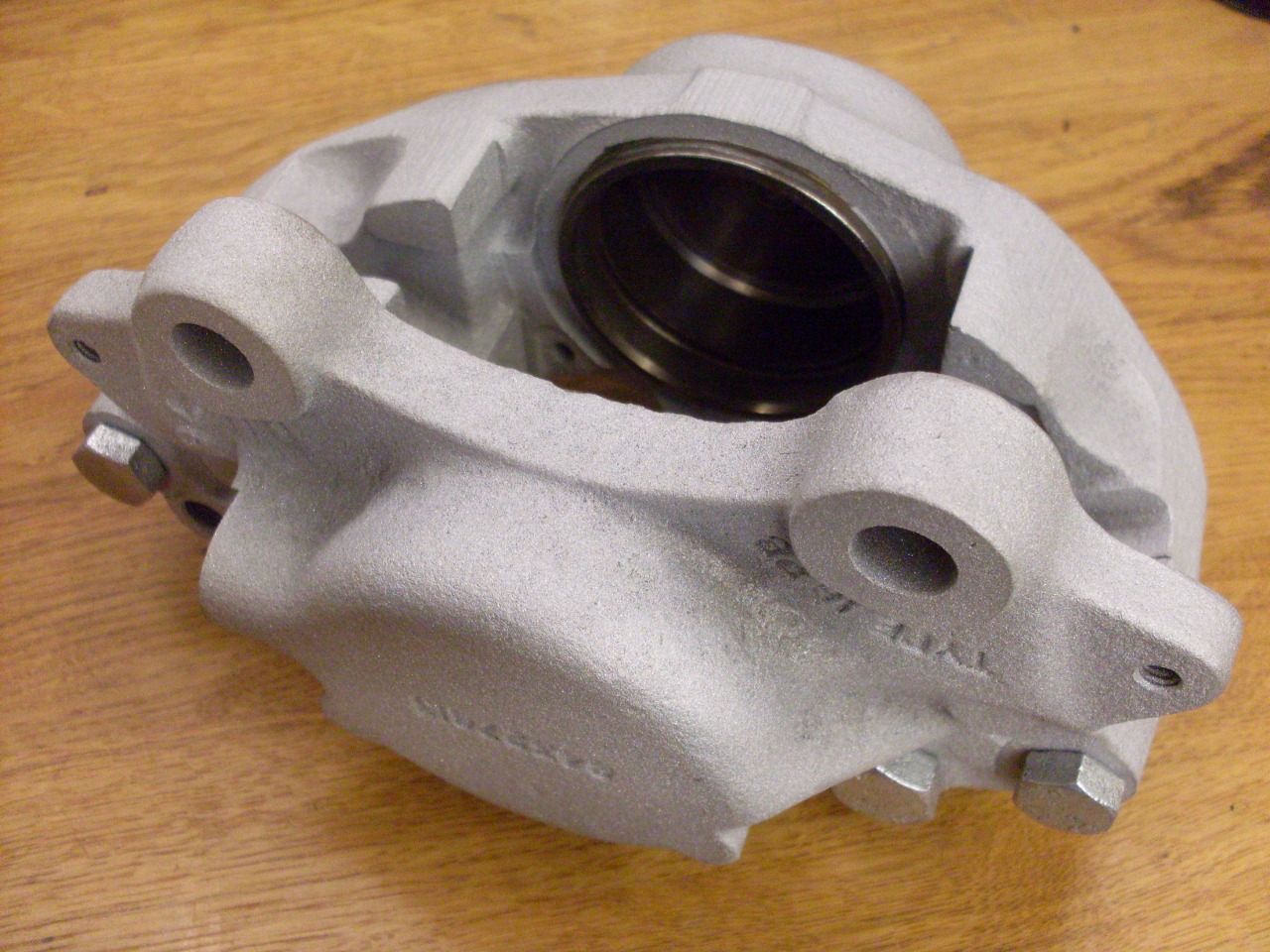 Installed the new pistons and seals.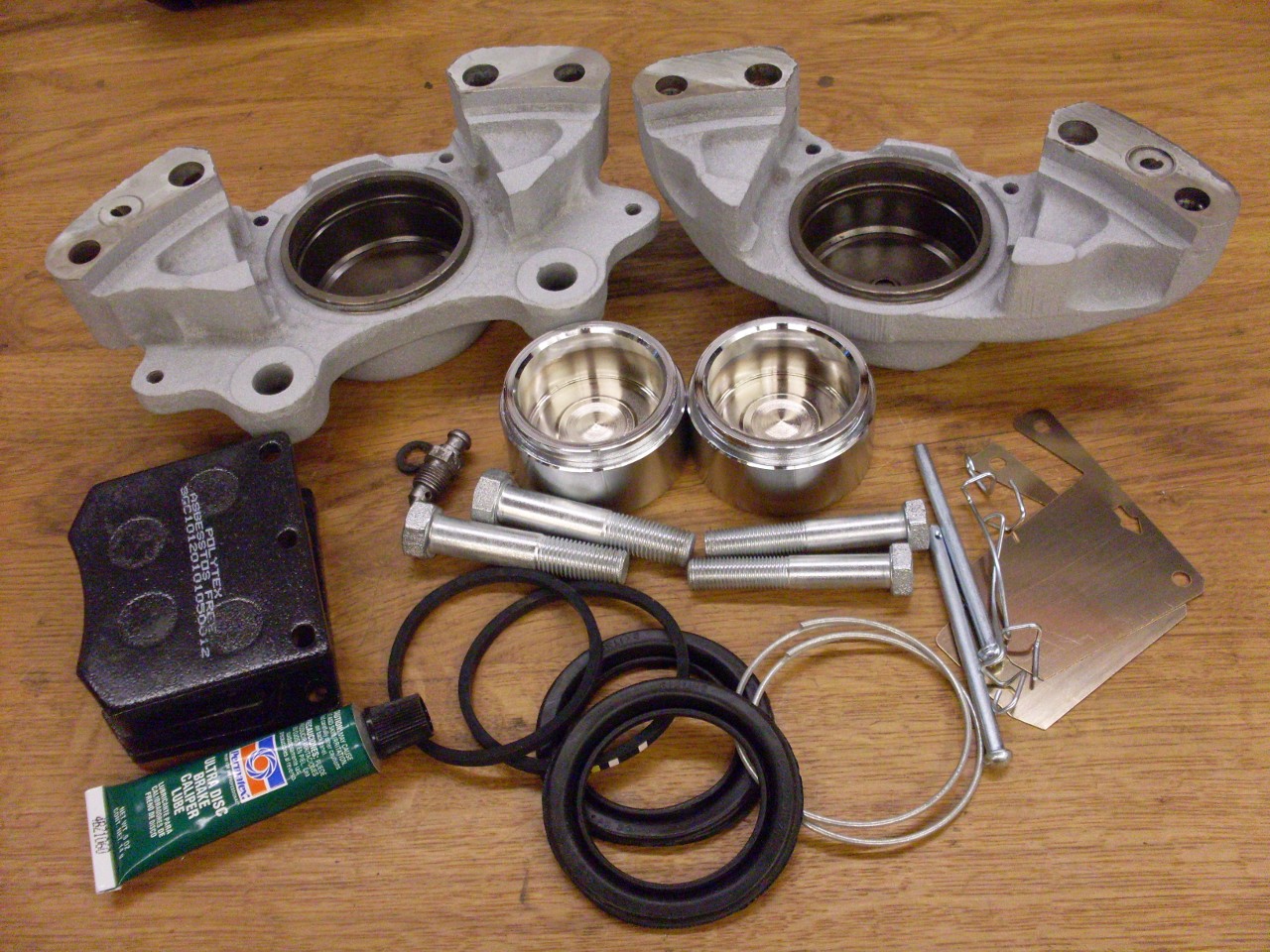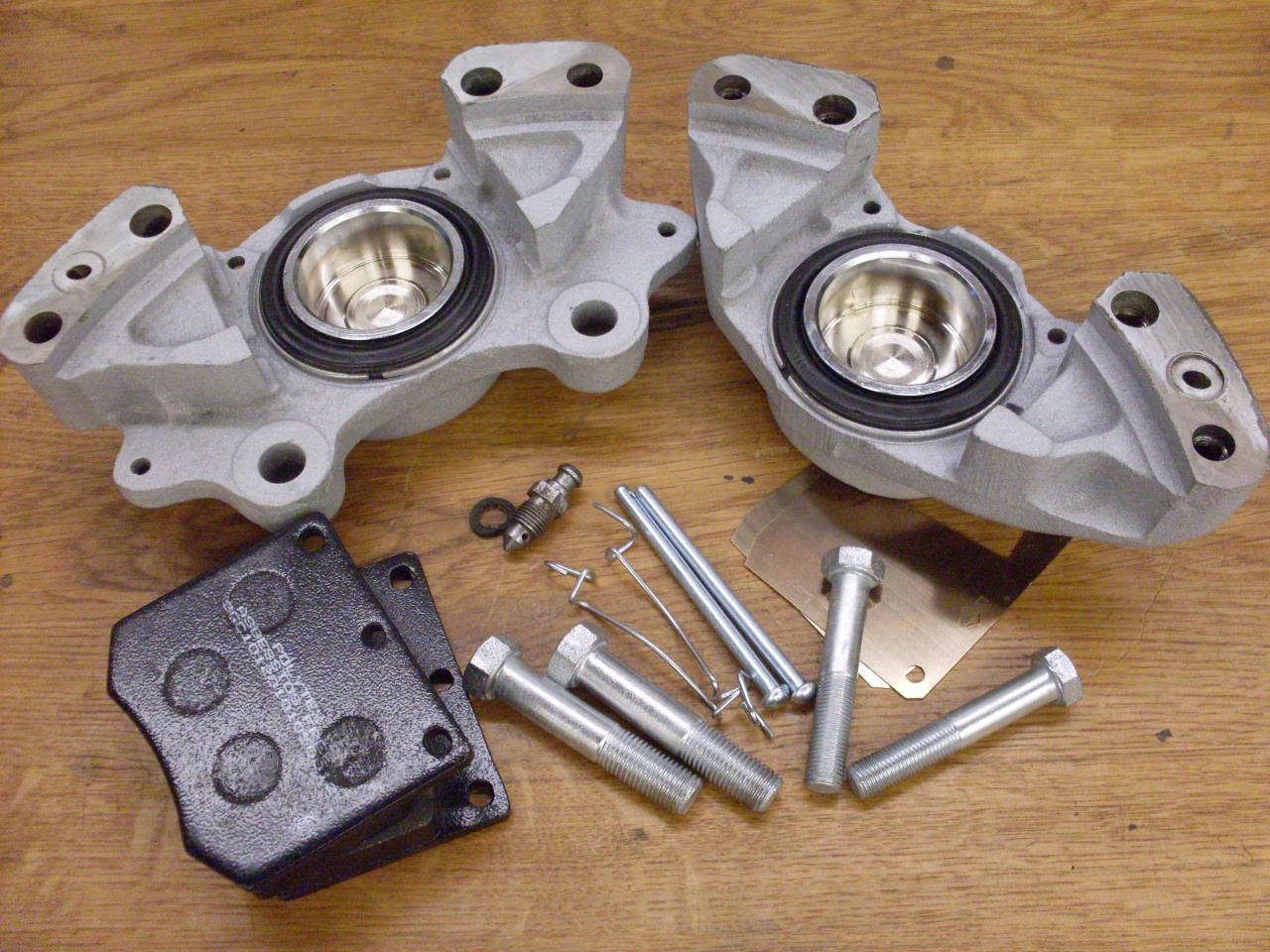 Then joined the halves. There is a passageway that routes fluid from one cylinder to the other, and where it passes from one casting to the other, there is a small rubber seal that gets compressed between the two halves. The replated screws that hold the caliper together are high tensile items, akin to SAE Grade 8, meaning that they shouldn't be "upgraded" to shiny new hardware store fasterners. They also have a higher torque spec than more ordinary fasteners. Loaded the new pads and associated hardware. When there is a pair of items on a car, I usually try to do one at a time so I have the other to refer to.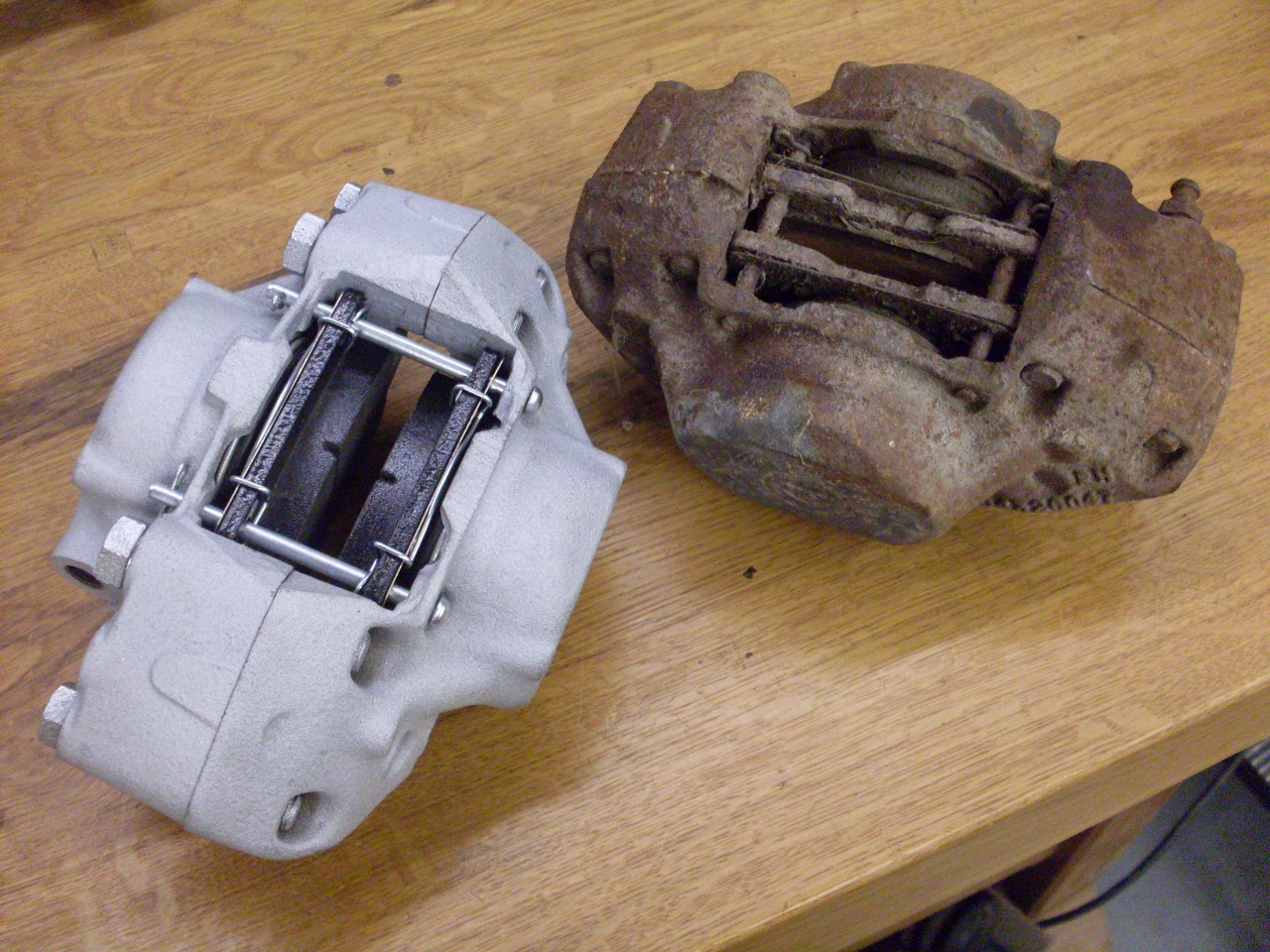 Finally brought the other one up to snuff.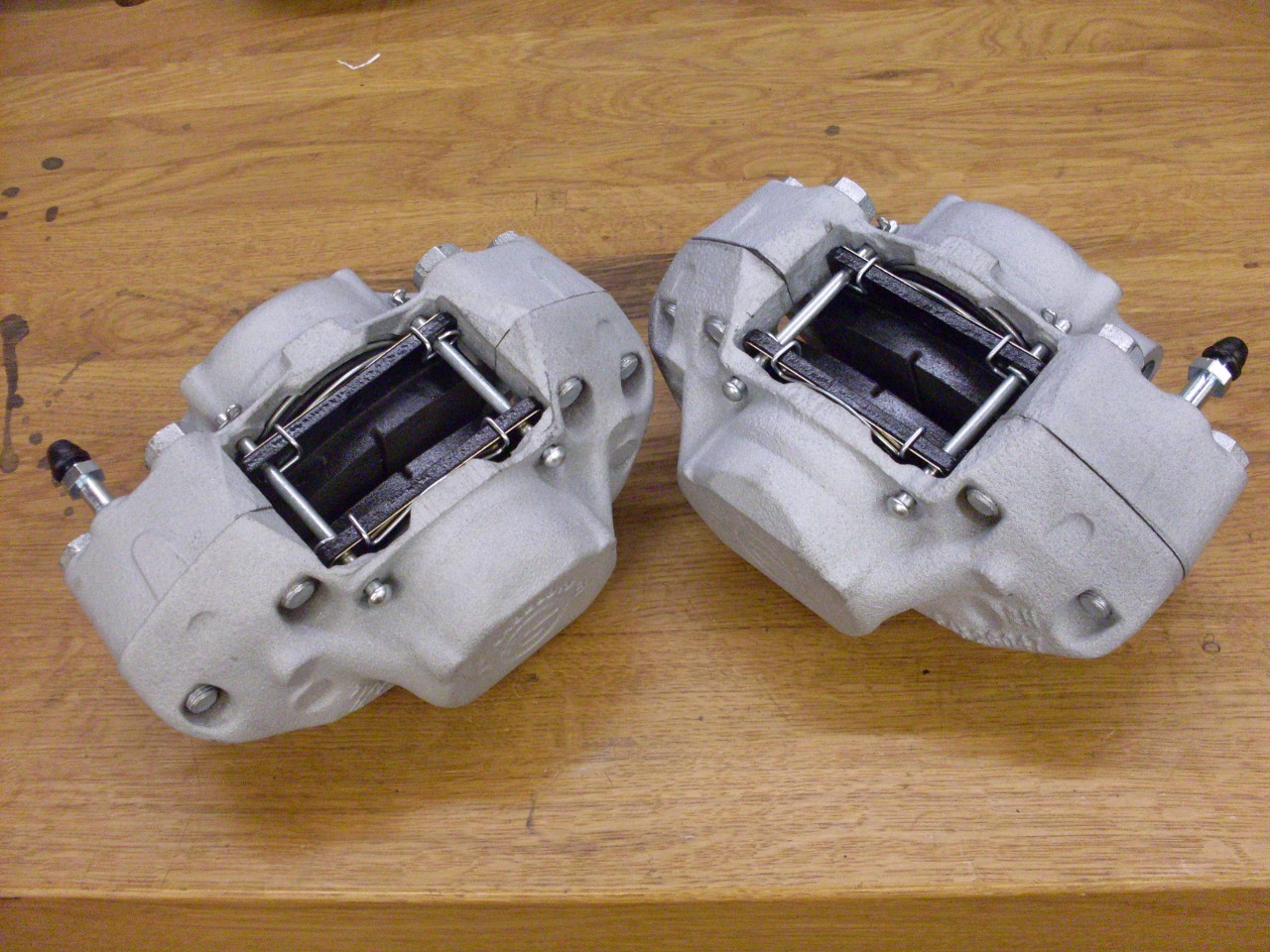 Powder coated the disc shields.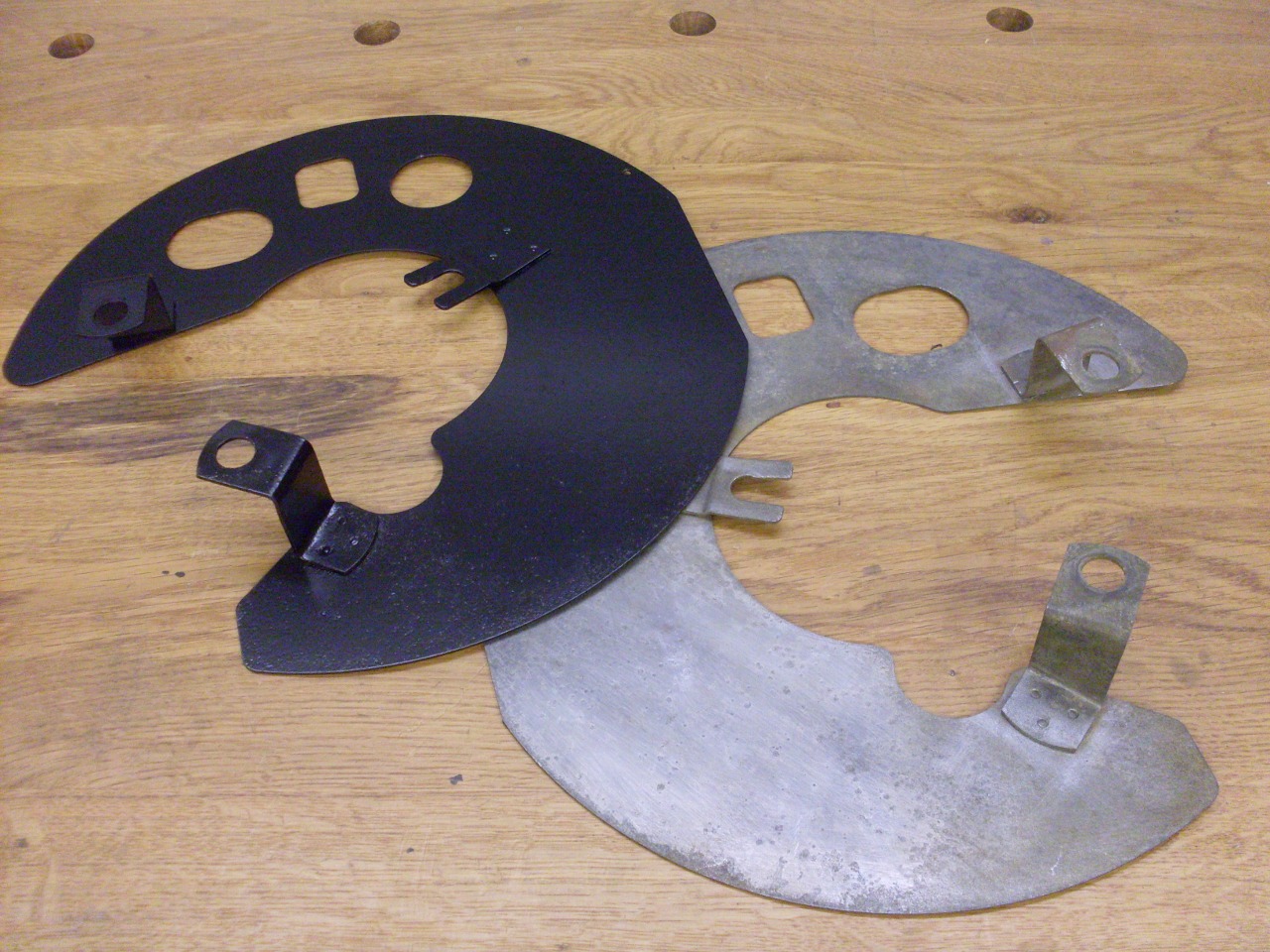 And mounted everything to the car.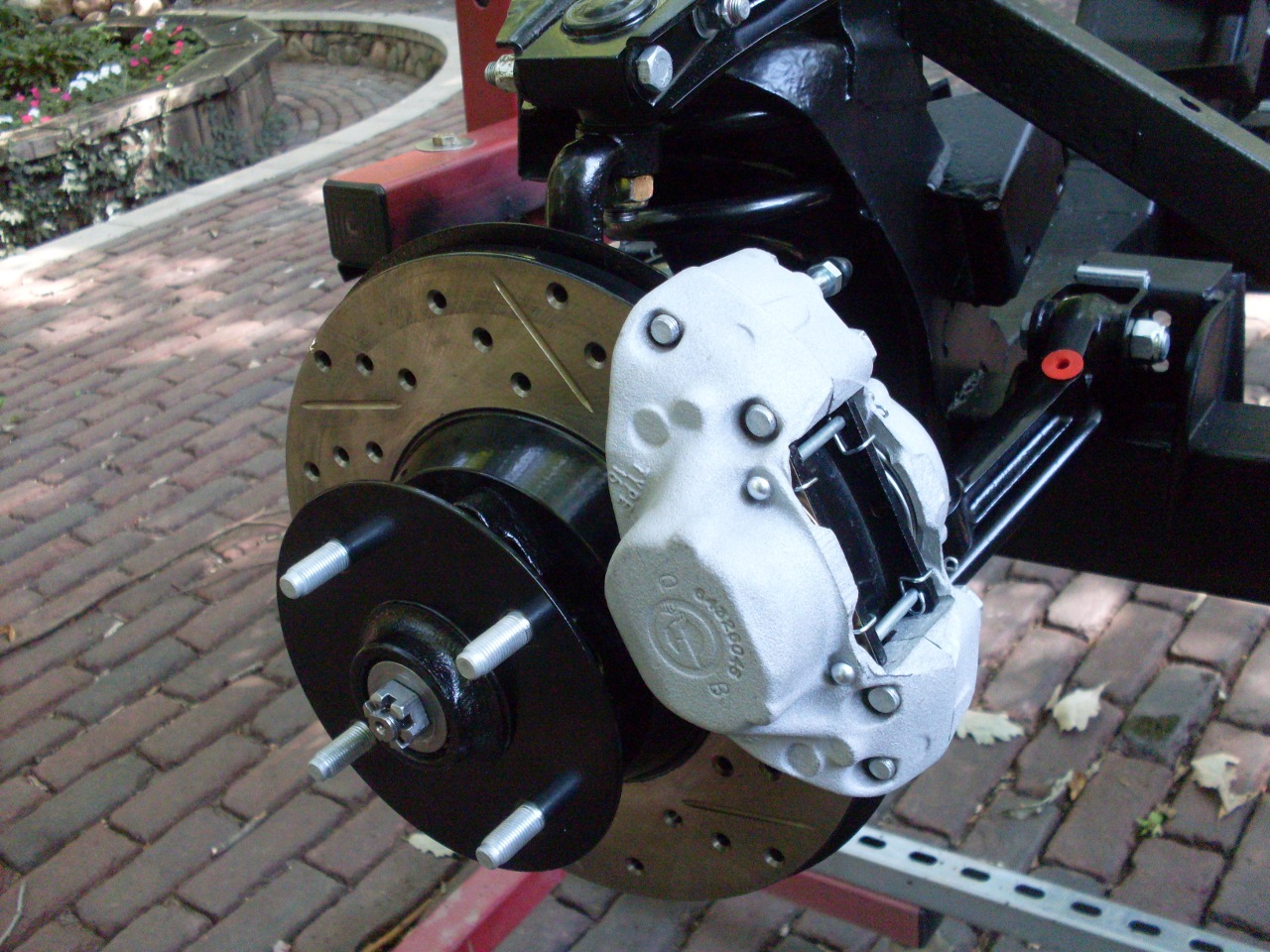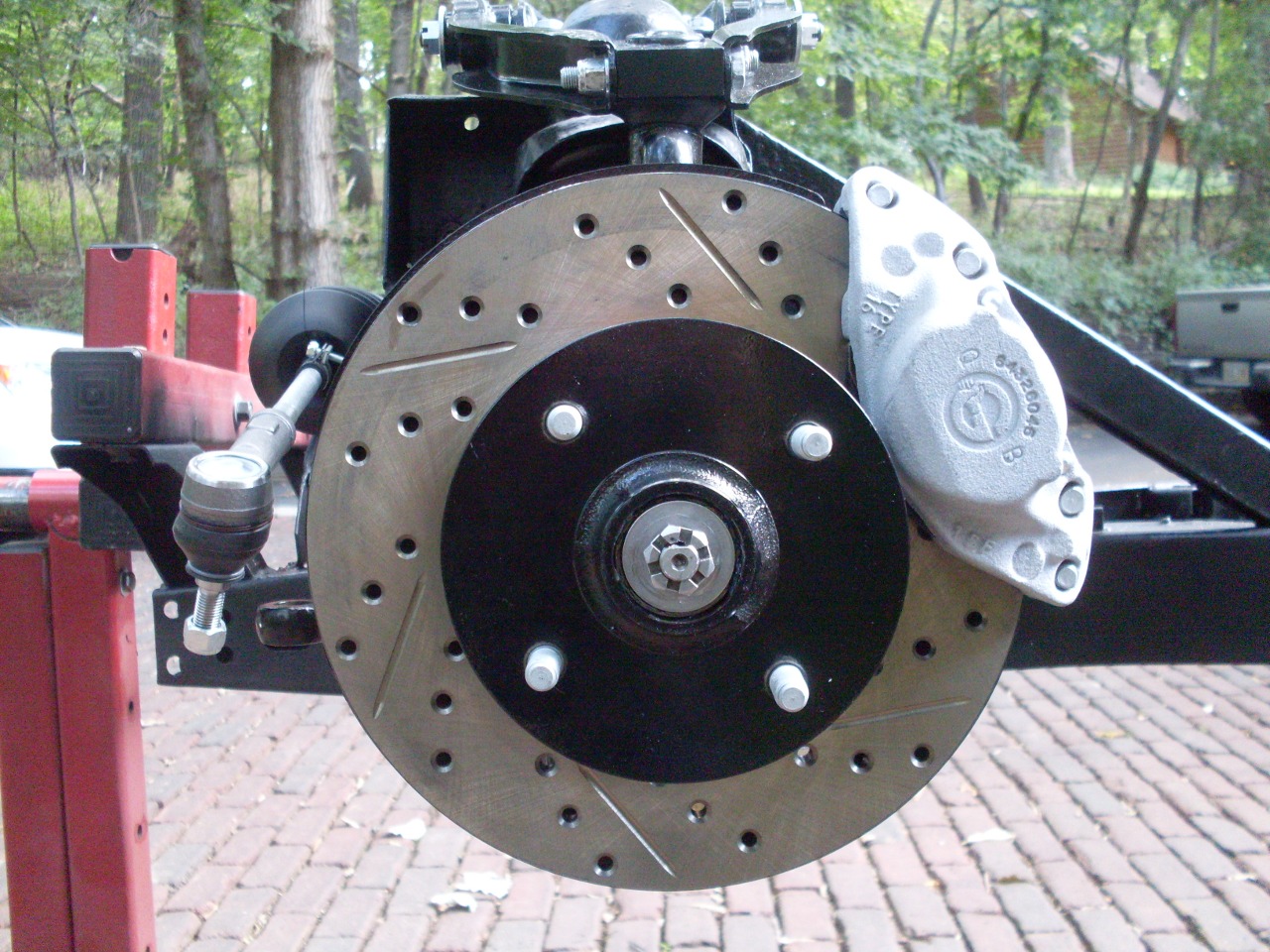 Comments to: elhollin1@yahoo.com

To my other TR6 pages