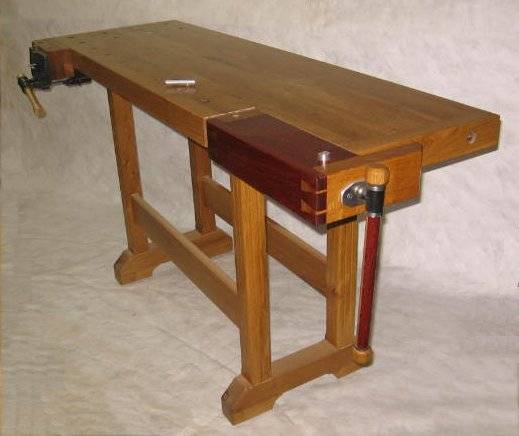 Traditional woodworker's bench, Burr Oak with Padouk tail vise, 2007. The Burr Oak was felled, milled, and dried on our property.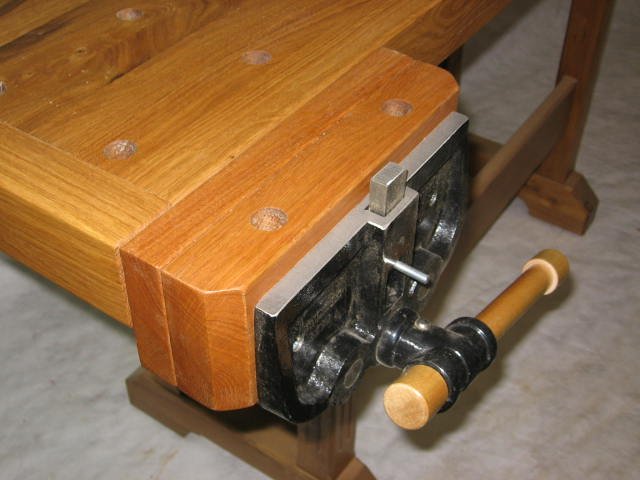 Store-bought Jorgensen face vise.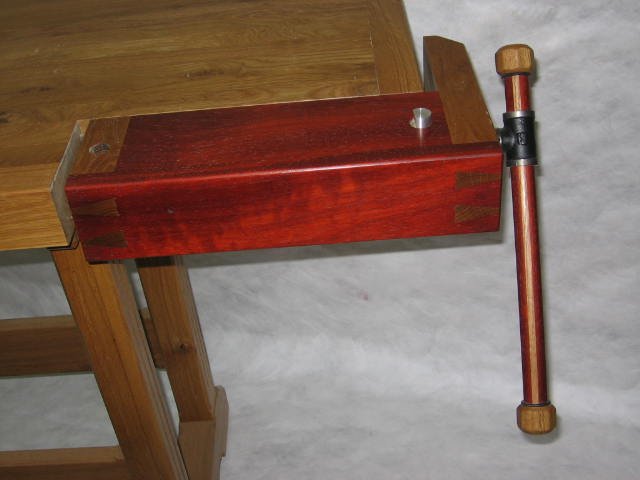 African Padouk Tail vise with shop-built internal hardware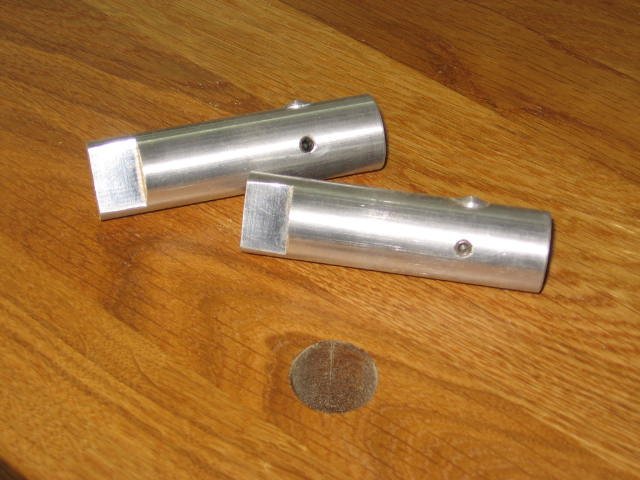 Shop-built 7/8-inch aluminum bench dogs with spring-loaded friction buttons.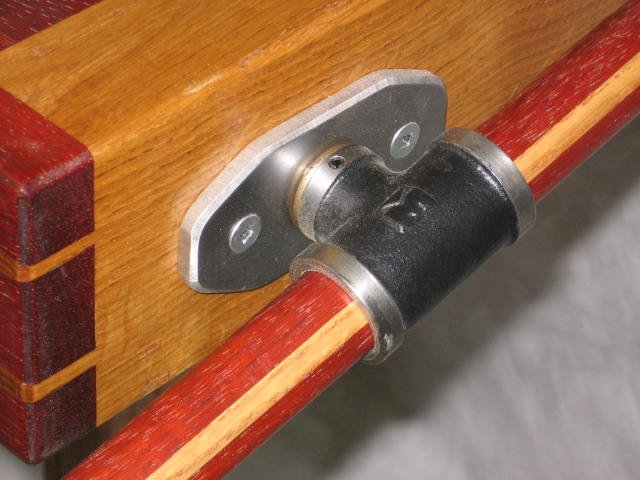 Part of shop-built hardware for tail vise. That's a modified plumbing "T". It turns an internal 1-inch acme threaded rod to move the vise.
For details on the construction of the vice, click here.
Send comments to: elhollin1@yahoo.com