Woodworkers bench tail vice.

There is nothing more fitting for a woodworking project than building a workbench. The bench reflects the woodworker's attitude towards his or her work. Whether traditional or innovative, humble or grand, it is a fine way to express, practice, even show off, while possibly saving a little money. (That last part is iffy.)

Since I do a little metalworking also, I extended my bench project to include a more-or-less traditional tail vice. I have no idea if the innards of this vice are anything like that of commercial units.

The vice is made up of 3/8 and 1/4-inch cold rolled steel. A channel-shaped carriage weldment has long slots milled to ride on a fixed carrier that is screwed to the bench. There is a 1-inch acme nut welded to the carrier that accepts an acme threaded rod that is fastened to the carriage.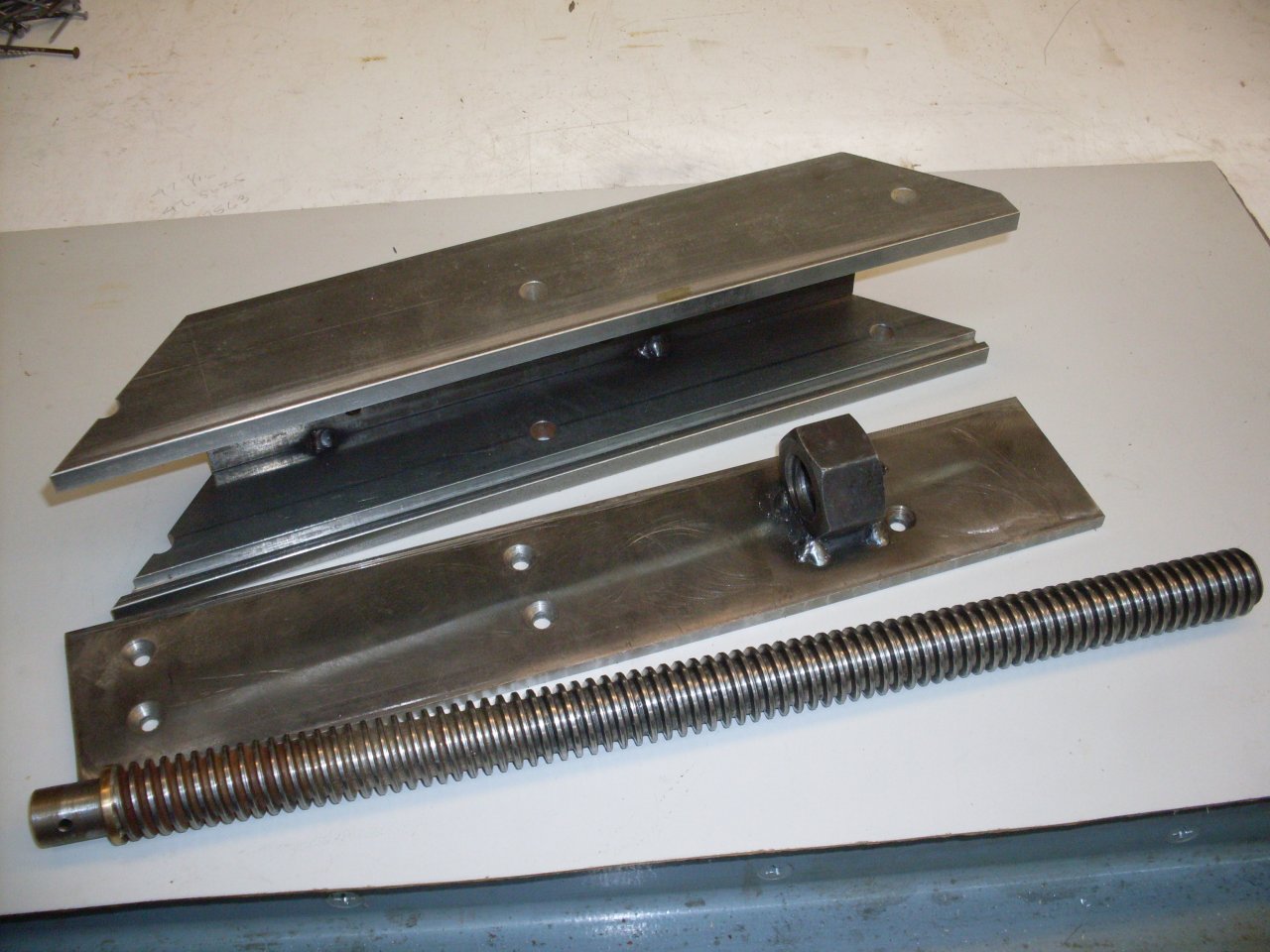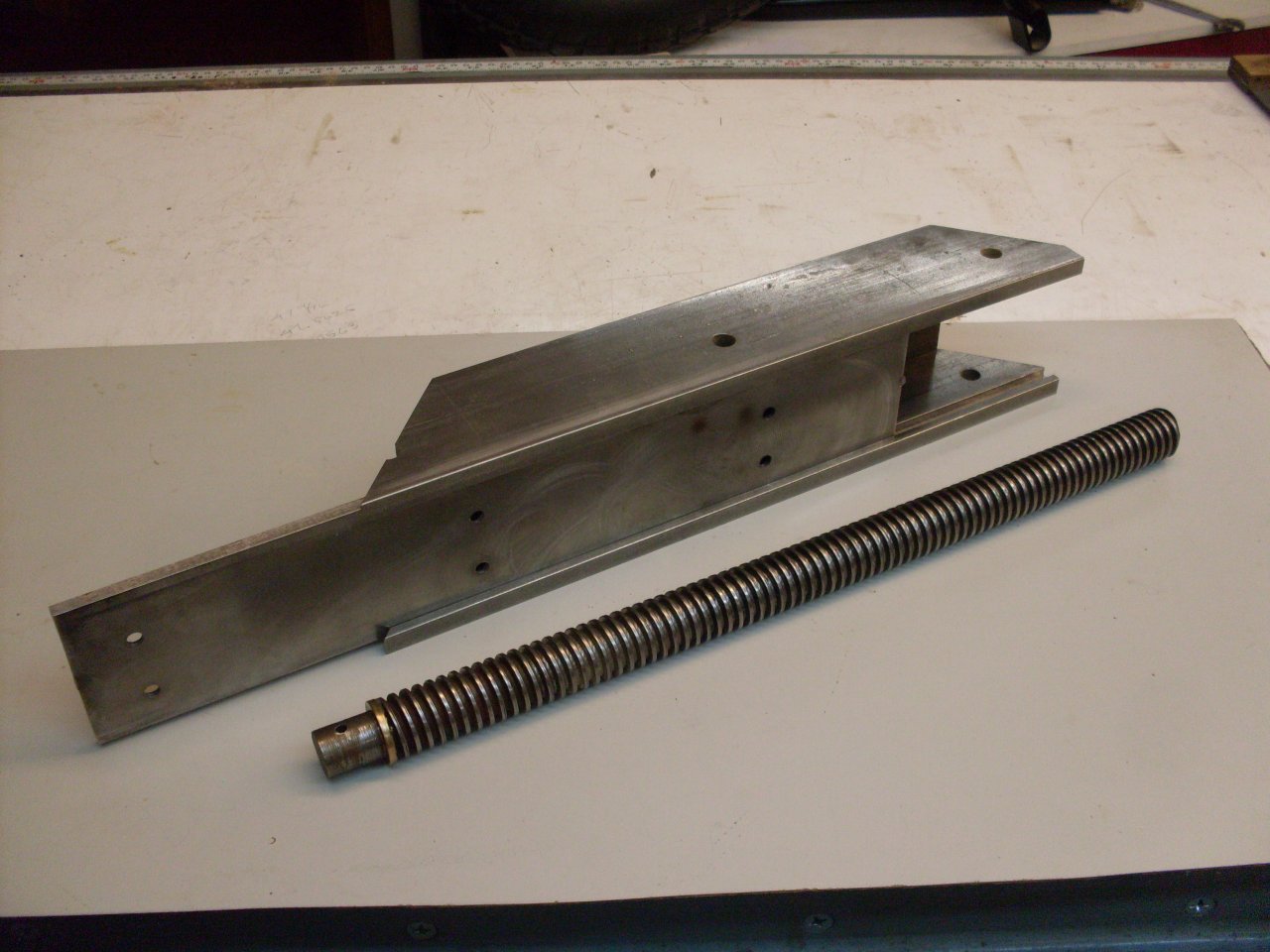 The carrier plate is screwed to the bench with a 1/4" spacer behind it so the carraige slots can grab the carrier without interference.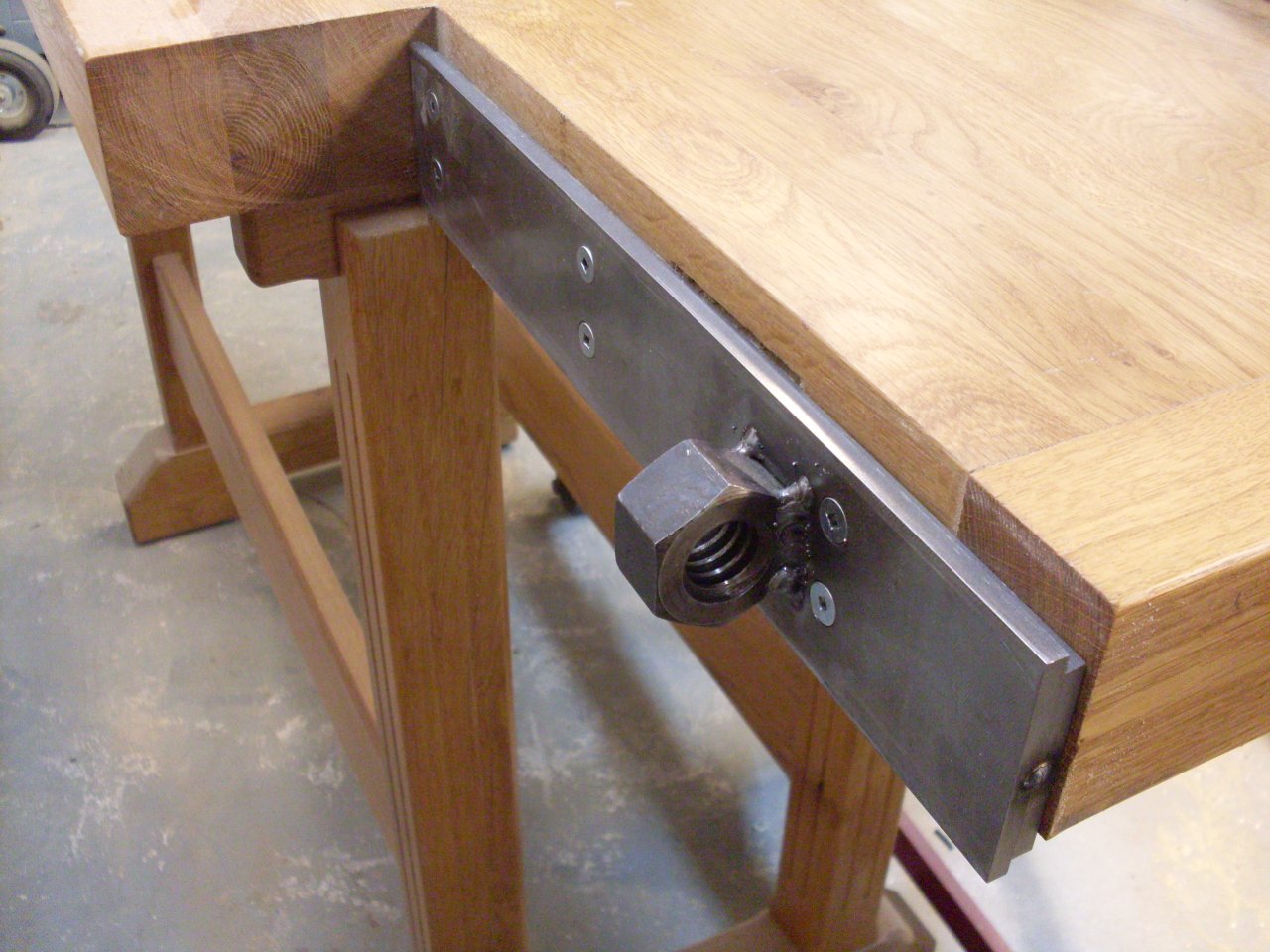 Then the carraige is slid onto the carrier. By the way, the reason for the angle cuts on the ends of the cariage is so that the wood part of the vice can have enough meat in those areas for bench dog holes.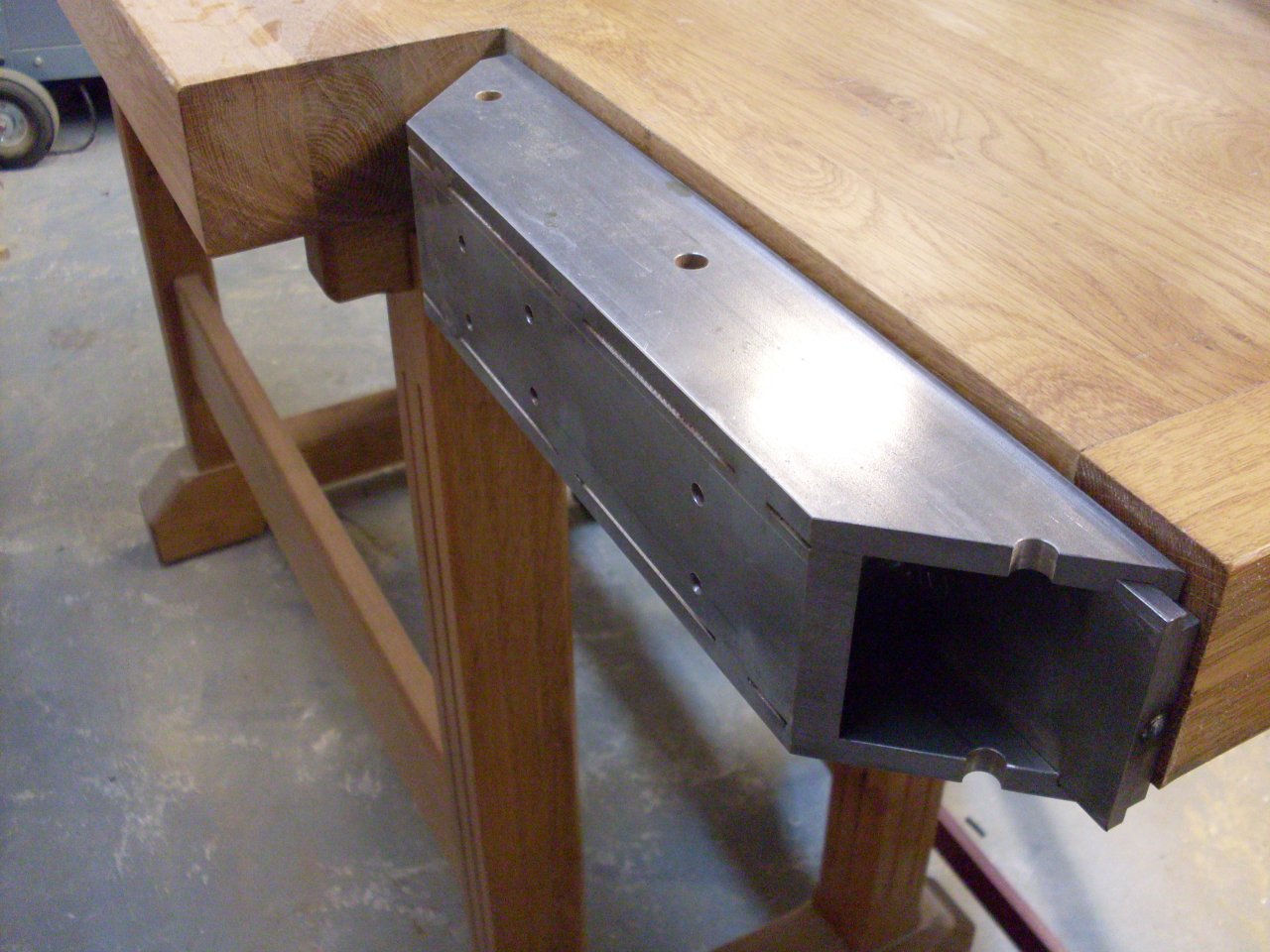 The wood glue-up is then mounted on the carriage and screwed on fron the inside.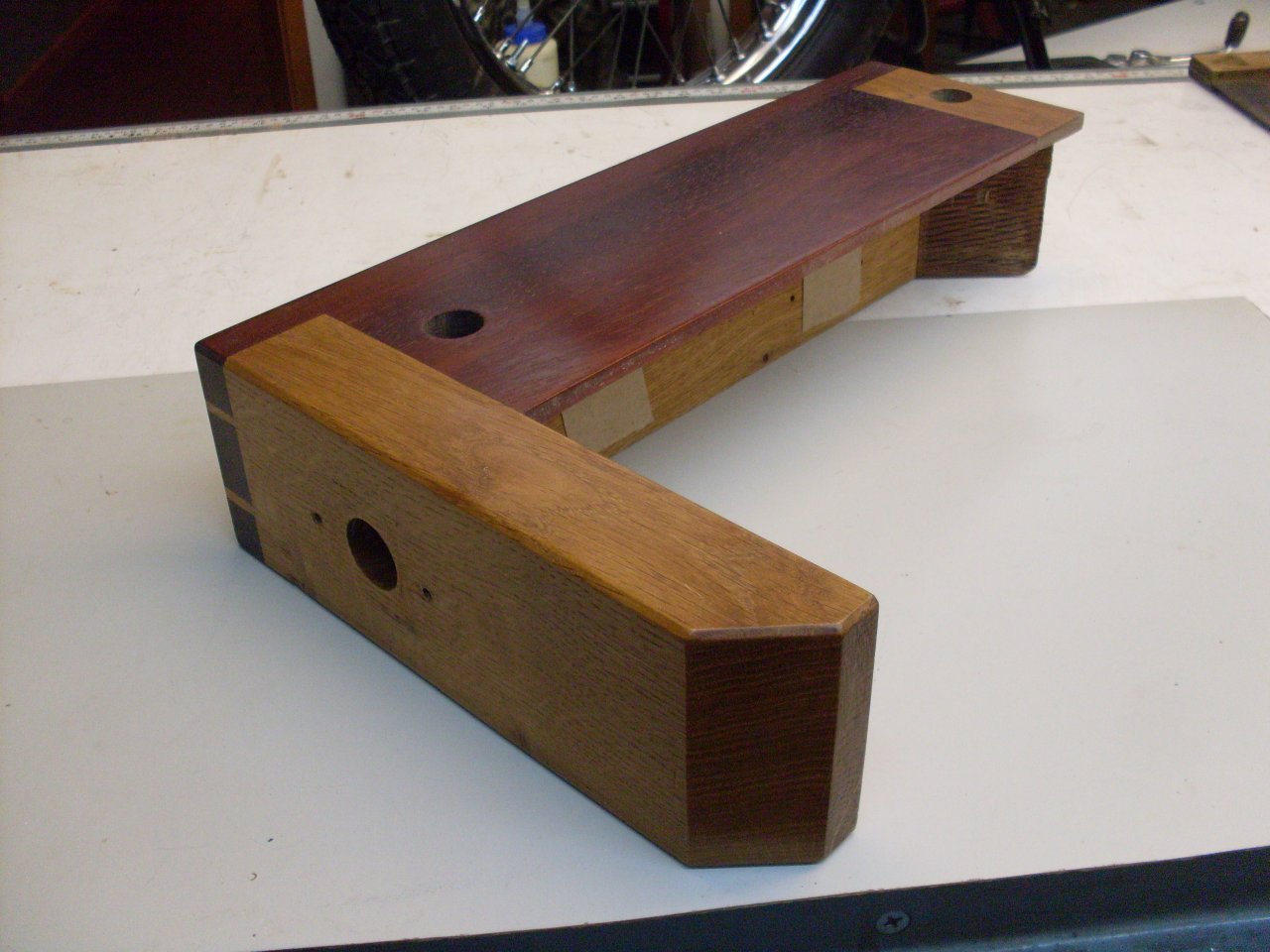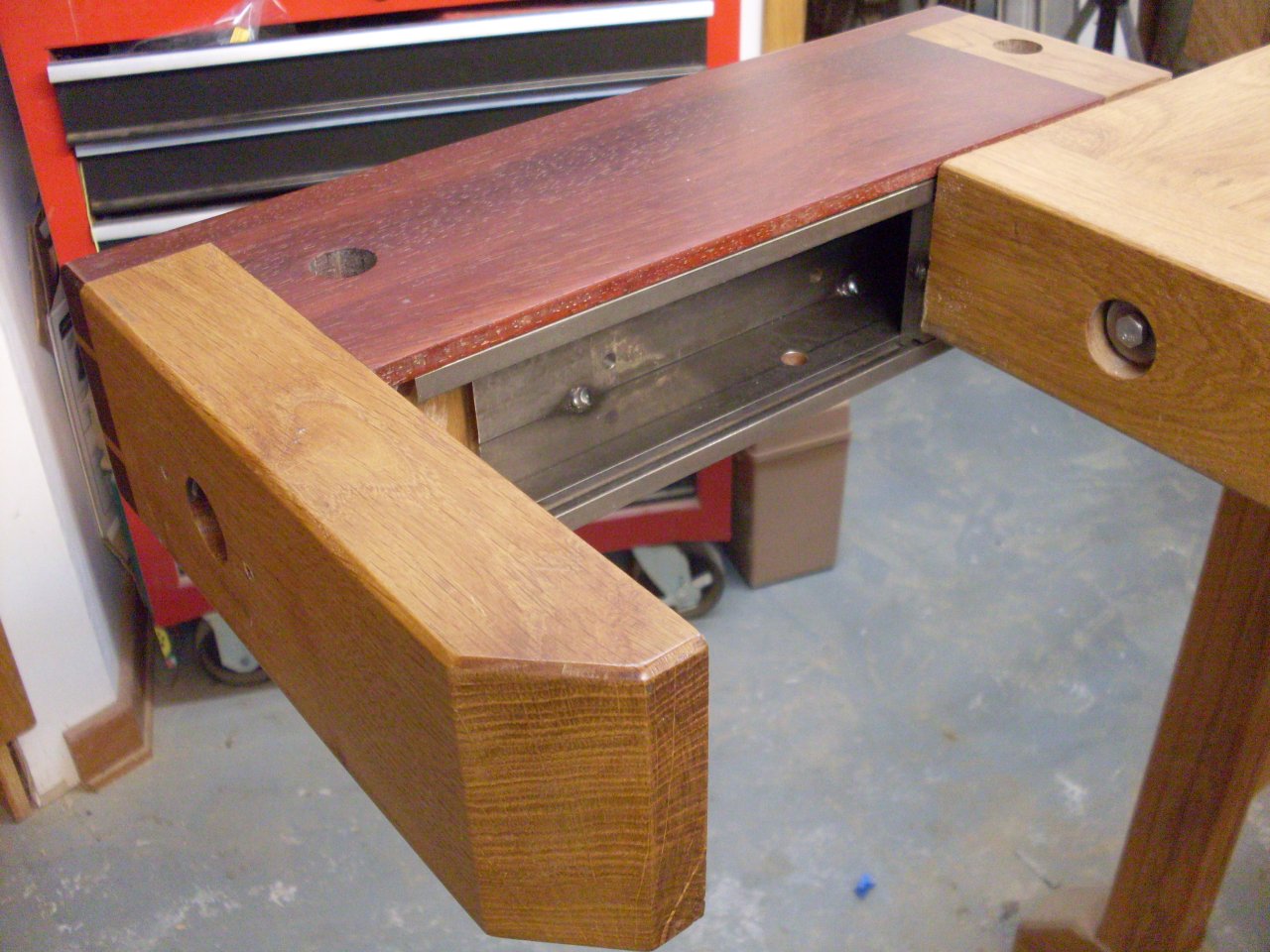 The acme rod was turned down on one end, and a brass wear ring soldered on. The "bearing plate" is slipped on, and then another loose brass wear ring. The bearing plate is what pulls the carriage along when the acme rod is turned.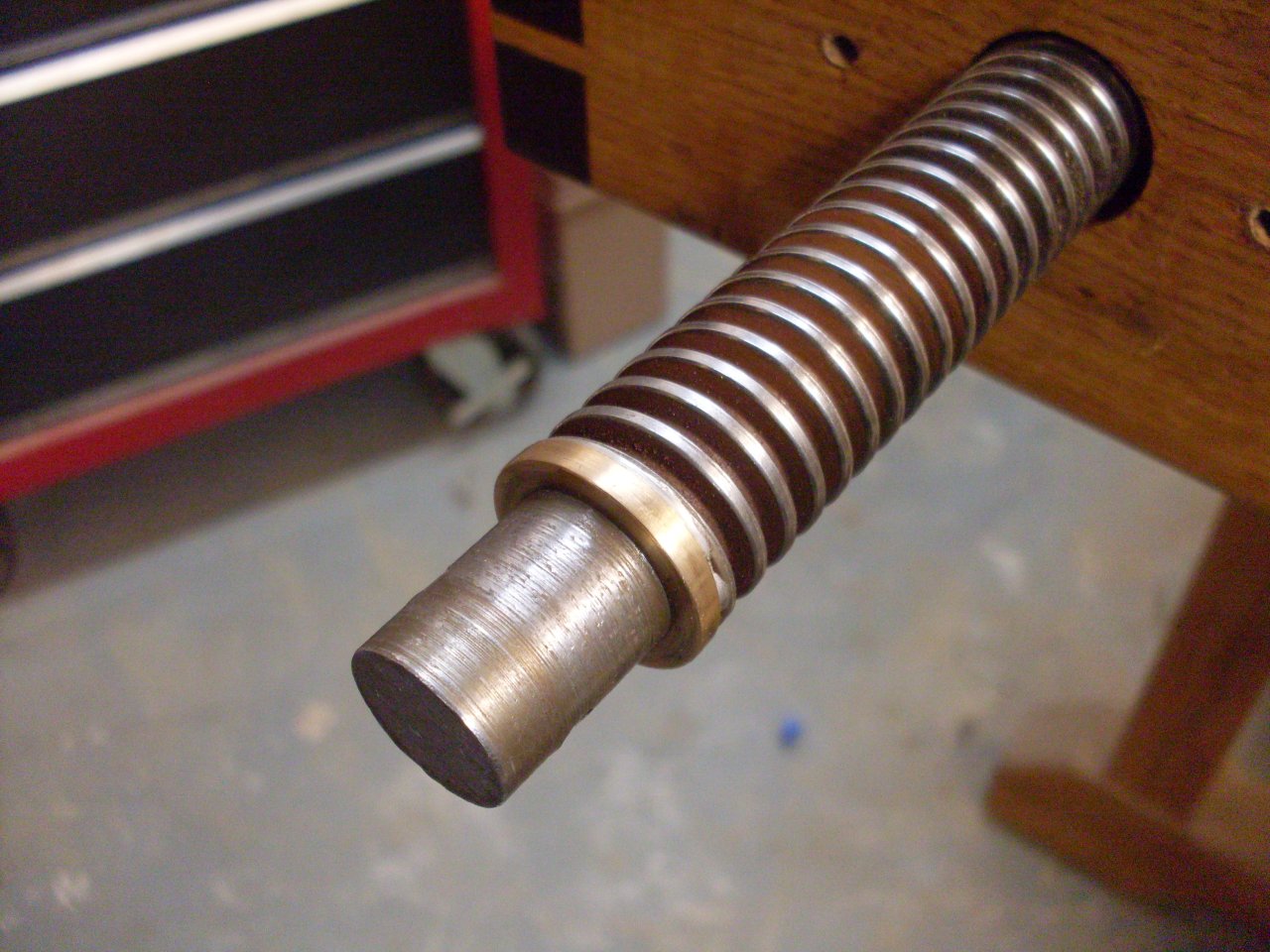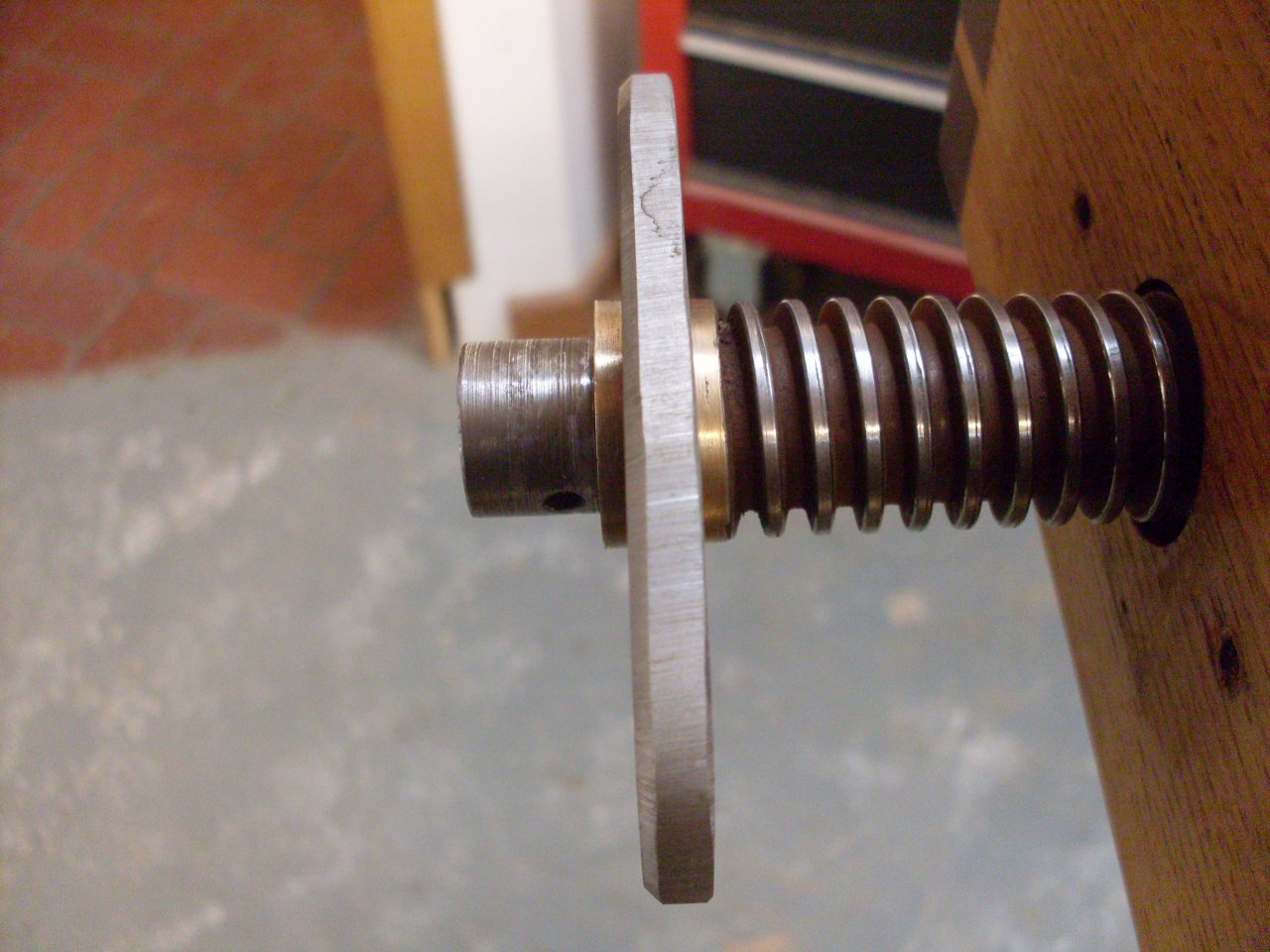 The vice handle was made extra long of a padouk-oak glueup turned round, with some octagonal oak endcaps glued on. The rubber O-ring reduced the shock of the handle cap hitting the metal fitting. I've had a number of store-bought vices where the end caps fell off at very inconvenient times. The fitting attaching the handle to the rod is a modified plumbing T. The fitting is attached to the rod with a roll pin. This is probably the weakest part of the design. Cranking down on the handle can generate enormous forces, and I'm pretty sure I could easily shear that roll pin without much effort.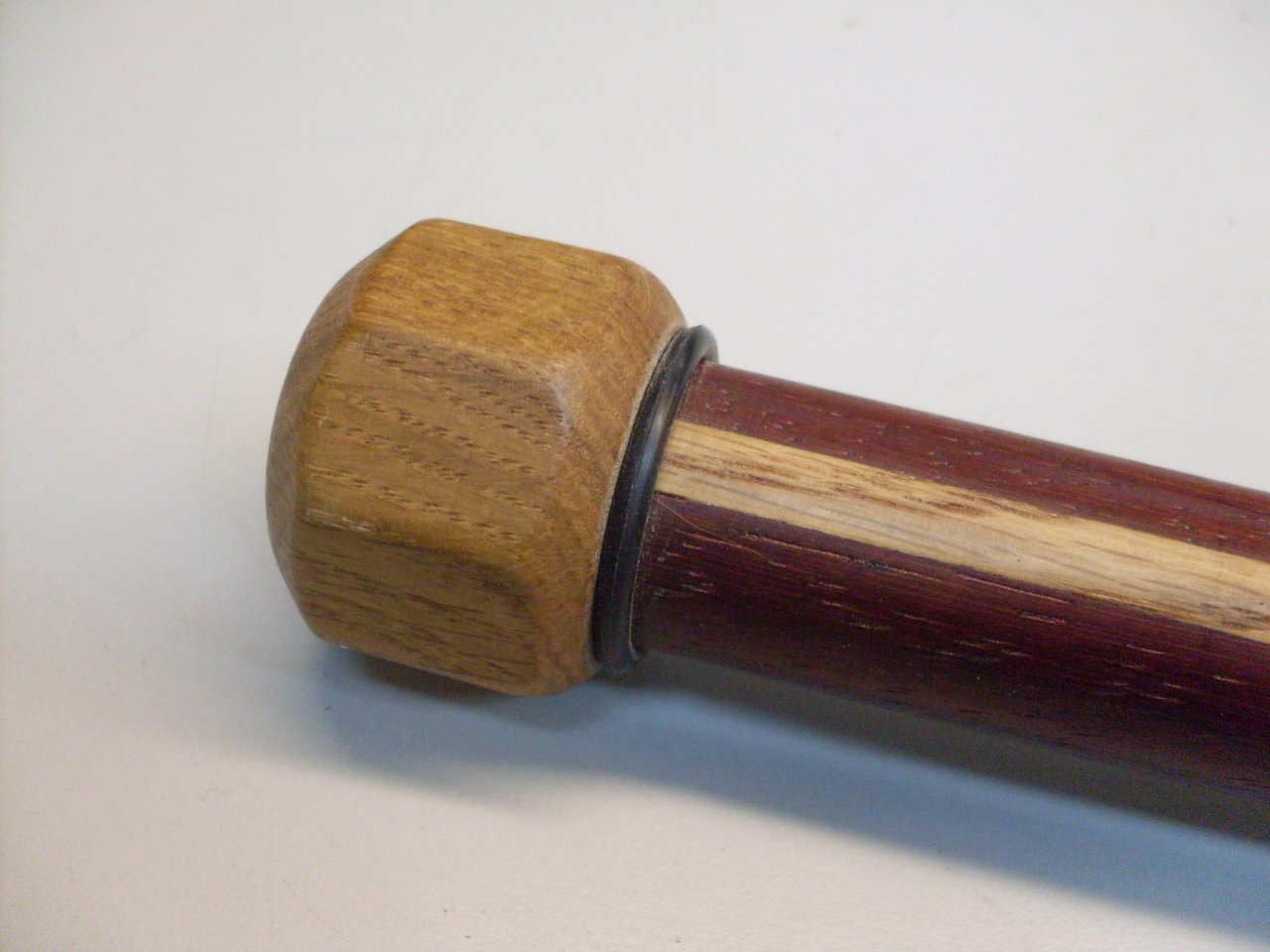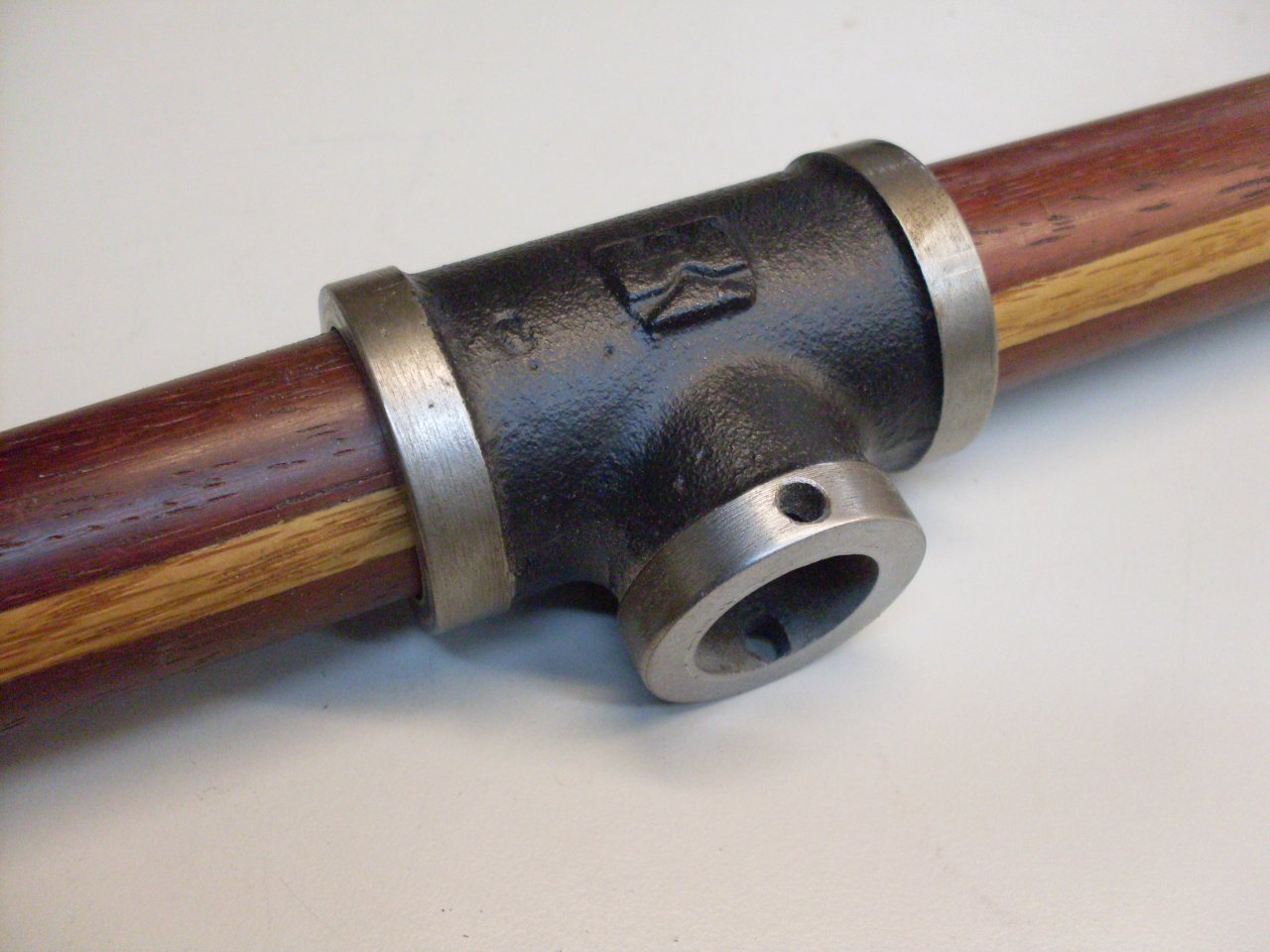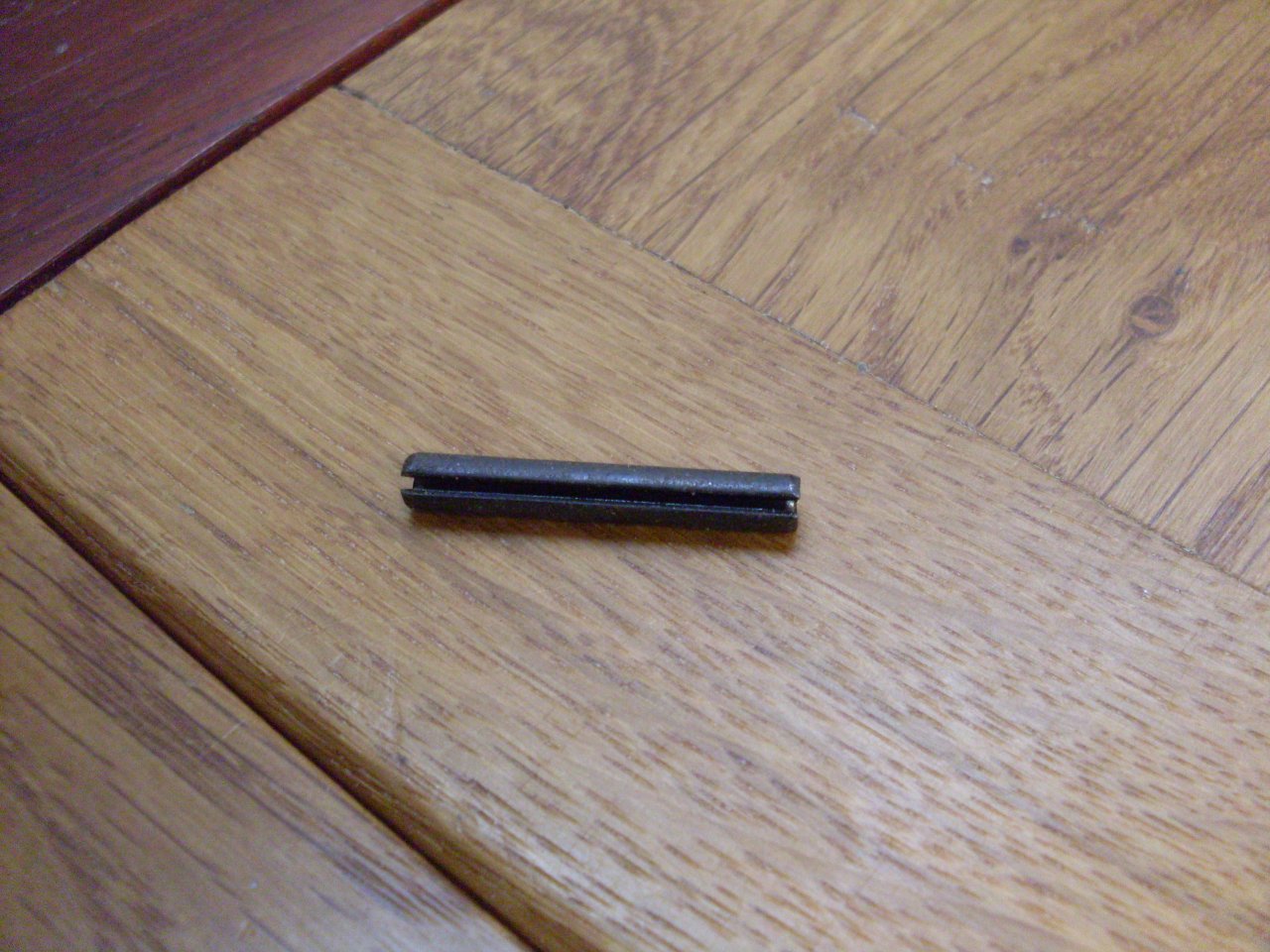 Finally, the bearing plate is screwed to the moving part of the vice.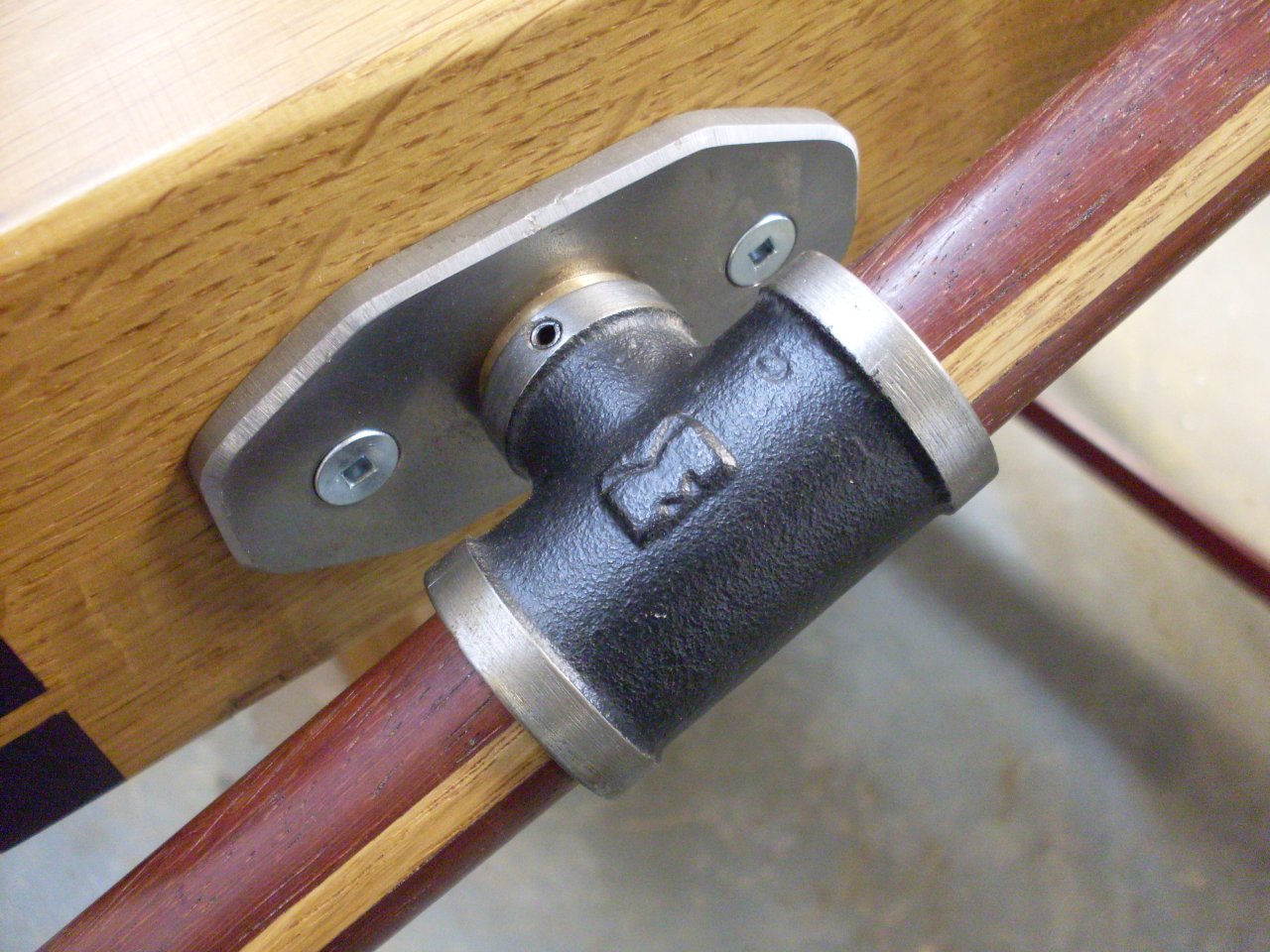 Back to Bench Page