Hydraulic Press
Made mostly from scrap. I wanted it stout, but easily movable. I didn't feel I needed a lot of vertical capacity, so I made a short version and mounted it on a light base with wheels.
A surplus 3.5" x 6" hydraulic cylinder coupled with a surplus hand pump will give around 20 tons or more. The pump says Cessna on it and I wonder if it was for a manual landing gear or something. It delivers pressure on both strokes.
The Cylinder is on a carriage that moves left or right on rollerblade wheels.
A bottle with about 20 PSI of air puts pressure on the bottom side of the piston, making the ram self-retracting.
The business end of the ram accepts various adaptors. The one shown takes 3/8" square drive sockets.
The work platform is not adjustable. I just stack appropriate metal or wood to change the work height.
Click the pics for a better view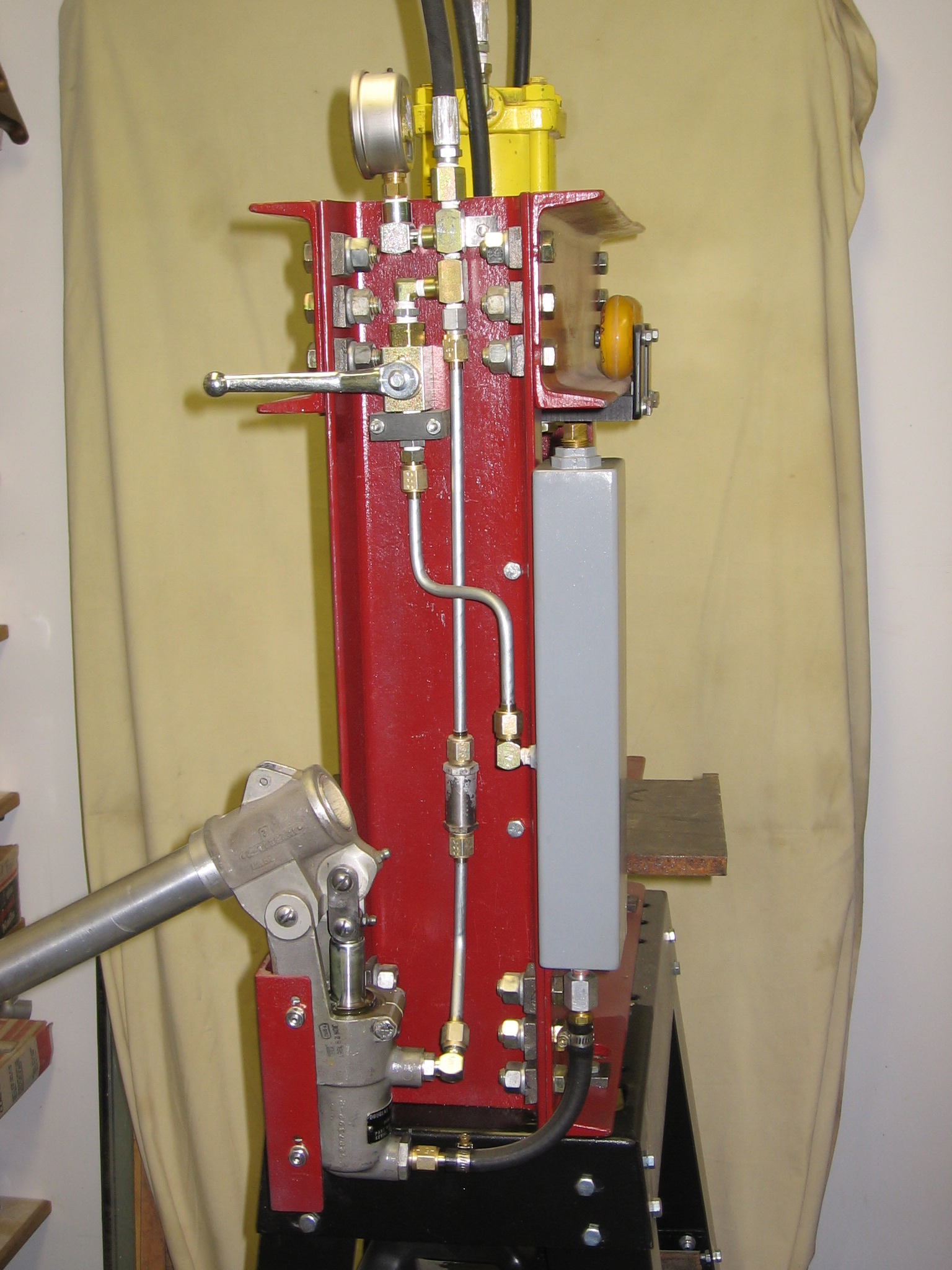 Email comments to: elhollin1@yahoo.com