I install my PC in a drawer-like arrangement in my desk. It is out of sight, but easily accessible if I need it. The drawer front flips down to a horizontal position to reveal the front panel of the PC, also serving as a temporary shelf for CDs, etc. The drawer also pulls out to allow access to the back of the case.

The main problem with this is that the narrowest PC case I could find that would mount my microATX mother board was a little too wide, and it dragged on the sides of the cabinet.

The other, and probably more annoying poroblem is that I fiddle with my PC hardware fairly often, and the normal layout with the drives and flat cables hanging over the MB made access frustrating.

I decided to solve both problems by building a case (a chassis, actually) from scratch. The base is 3/16 aluminum plate, while the front and back panels and other brackets are bent up from 0.075 inch aluminum. The base was drilled and tapped for standoffs using the microATX spec. This makes a very rigid and substantial chassis for all the PC components.
The chassis would probably require a cover to get an FCC Part 15 certification for unintentional emissions. A cover, on the other hand, would partially defeat the purpose of having easy access to the innards ofthe machine. I run it without a metal cover, and notice no bad RF effects to any nearby electronics.
The close quarters in the cabinet did lead to a thermal problem, though. I had to install provision for ventillation. There is a fan on the right side of the PC space, drawing air out. There is a grille between the PC and printer compartments for crossflow.
---
Click pictures for a larger view.

A trial fit-up with just base and back-panel. I mounted the hard drives vertically so I could have easy access to the connectors and jumpers.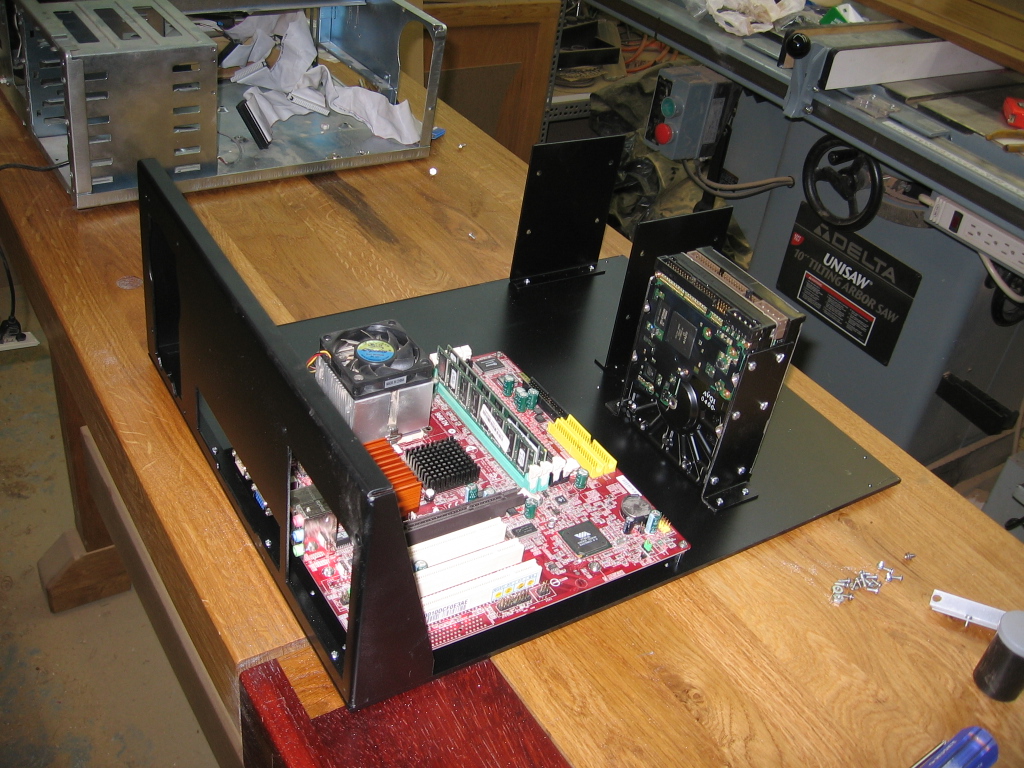 ---

Most hardware components mounted.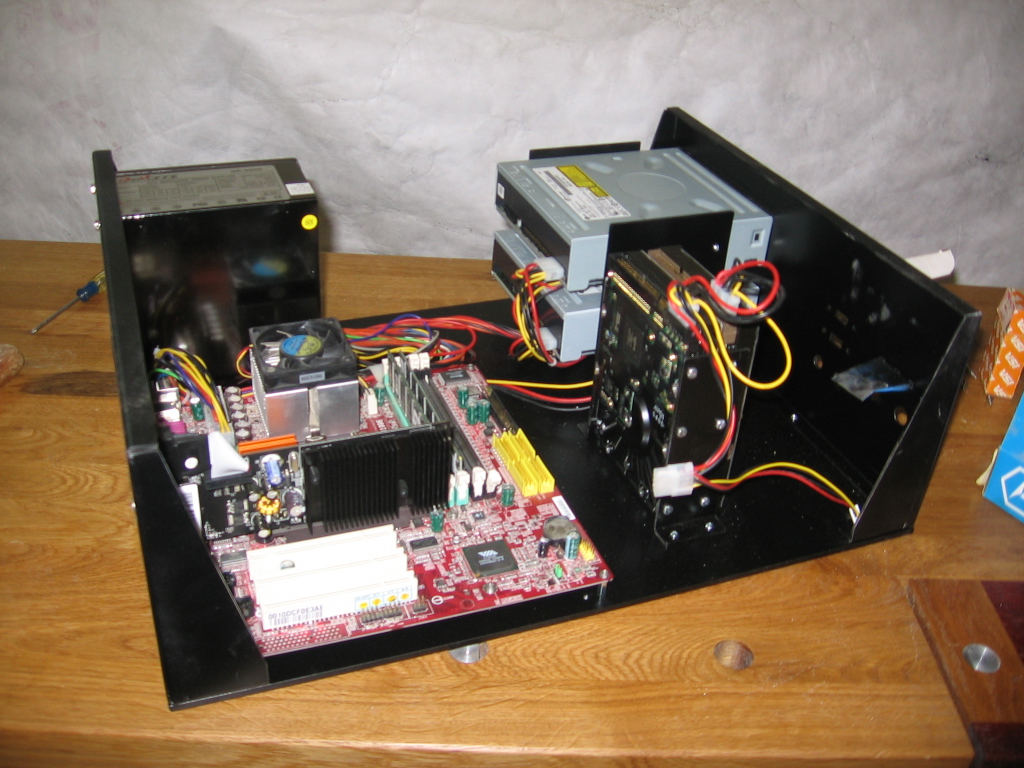 ---

Plenty of room inside--nothing hanging over the MB.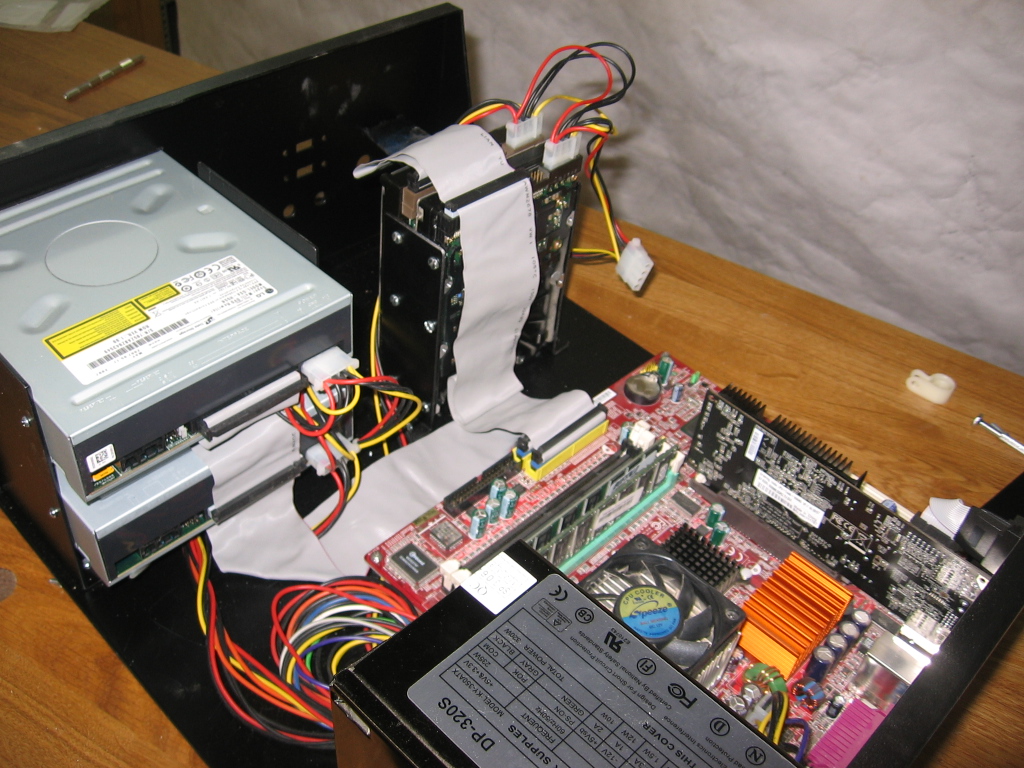 Installng the Chassis into the custom drawer/shelf.
The whole computer desk setup: