I was always annoyed with the design of my Delta 28-275 bandsaw. The placement of the motor behind the saw required a long base that extended almost thirty inches from the wall, using a lot of floor space. When I decided to adapt the saw for metal cutting, I resolved to do something about the oversized footprint.
Click Thumbnails for larger view:
The stock saw extends almost 30 inches front-to-back.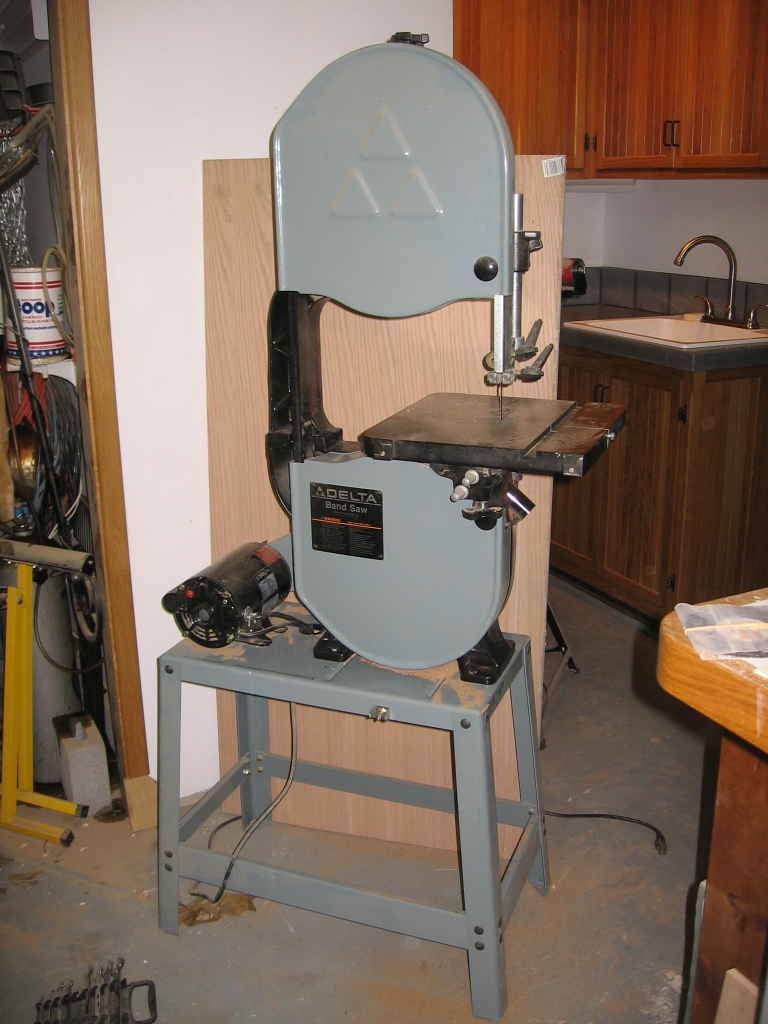 ---
The bare base with the section marked for cutout.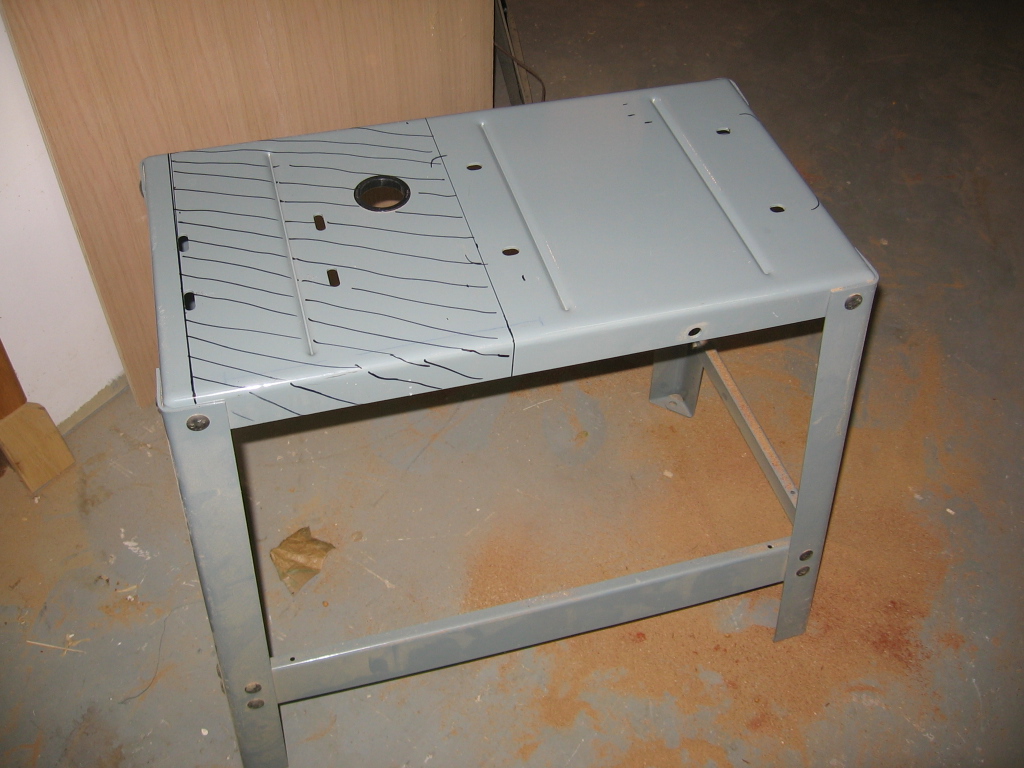 ---
The base platform welded back together and ground flat. The cutout section is next to it.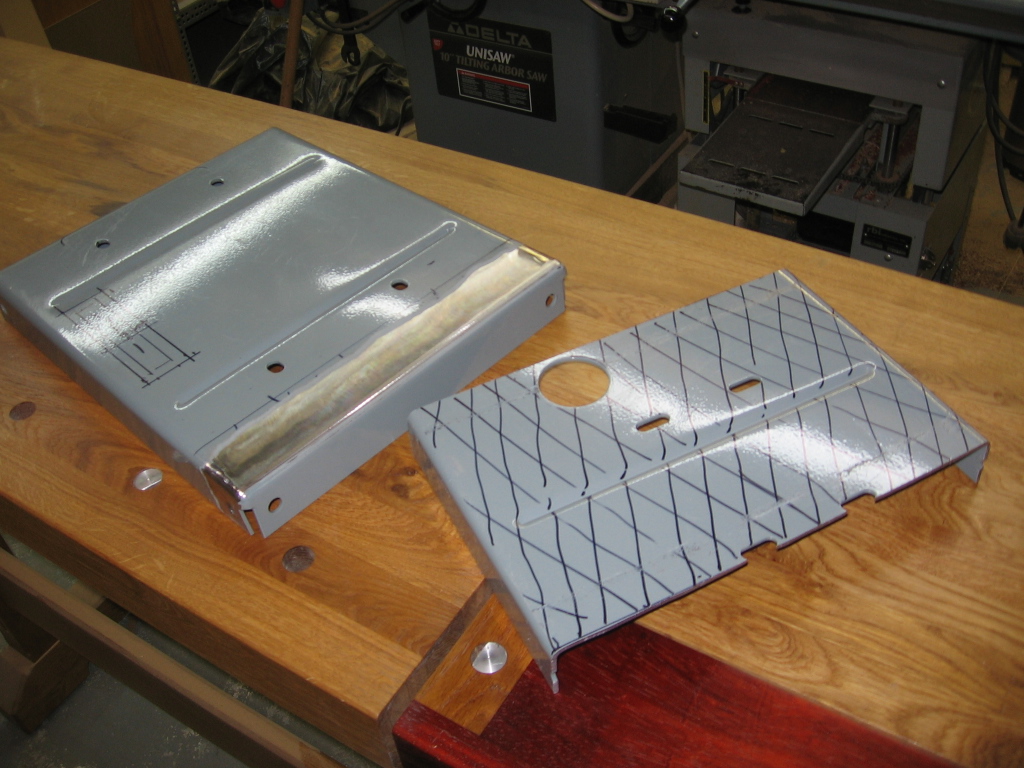 ---
The smaller base reassembled.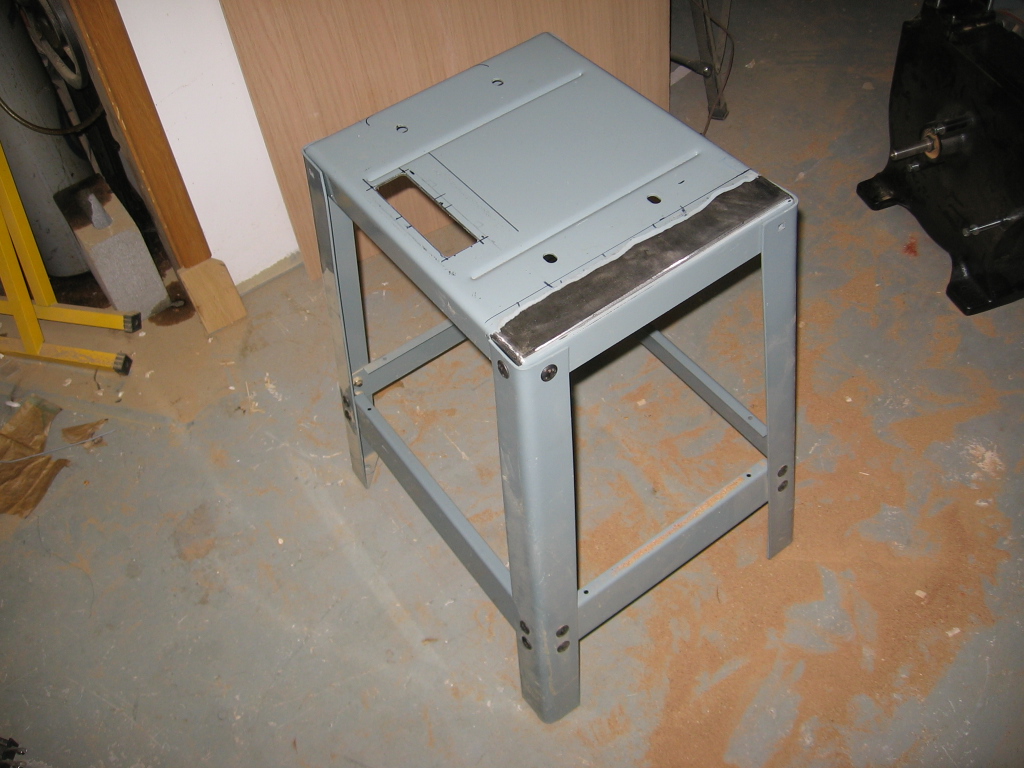 ---
The backing plate for the belt guard had to be shortened and repositioned, too.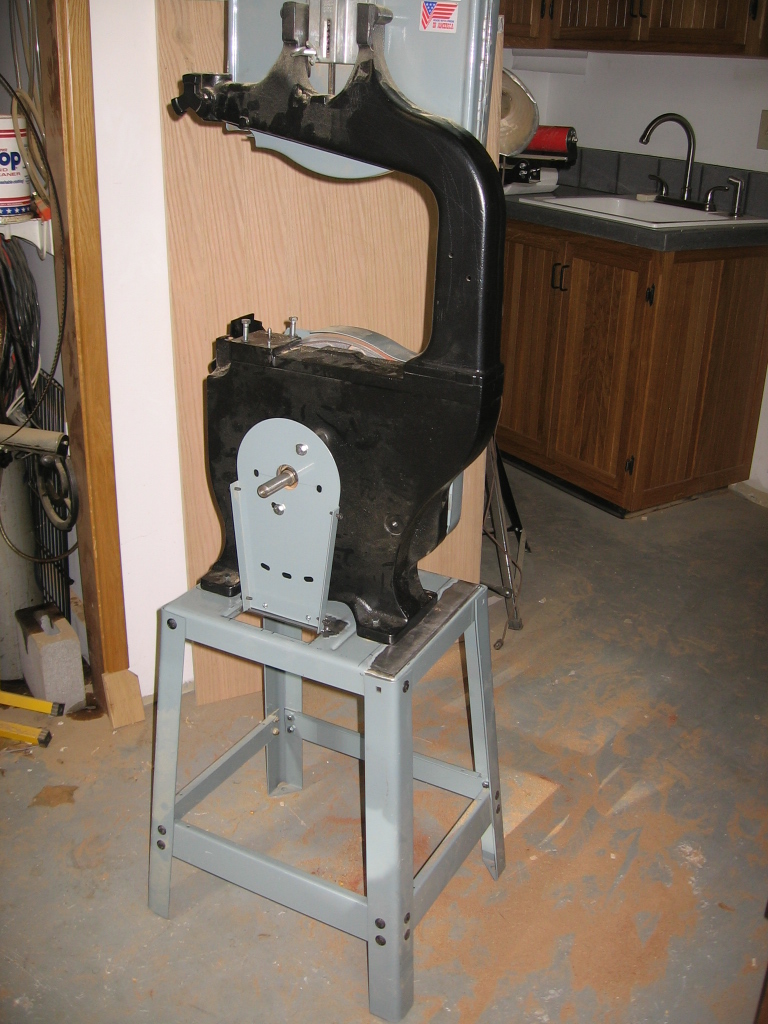 ---
The original 3/4 HP Delta motor is on the right. On the left is a 1/5 HP Bodine gearmotor that runs at 100 rpm. It will supply a lot more torque than the larger motor.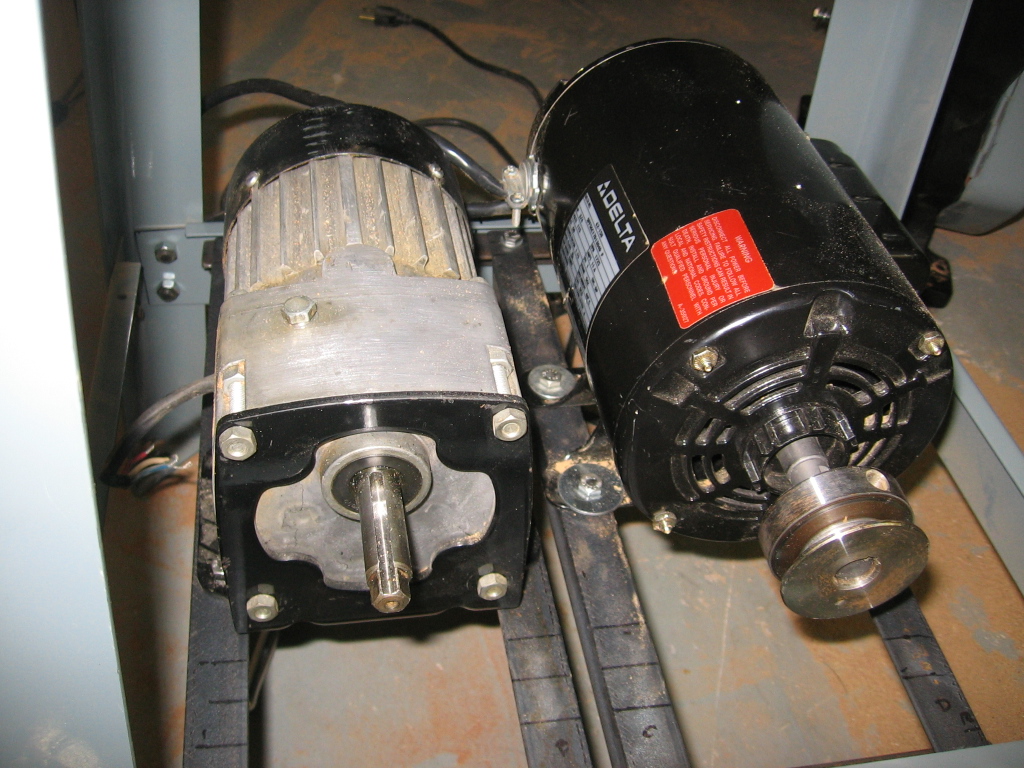 ---
This tensioner arrangement allows the use of (most of) the original belt guard, and also quickly relieves the tension for moving the belt.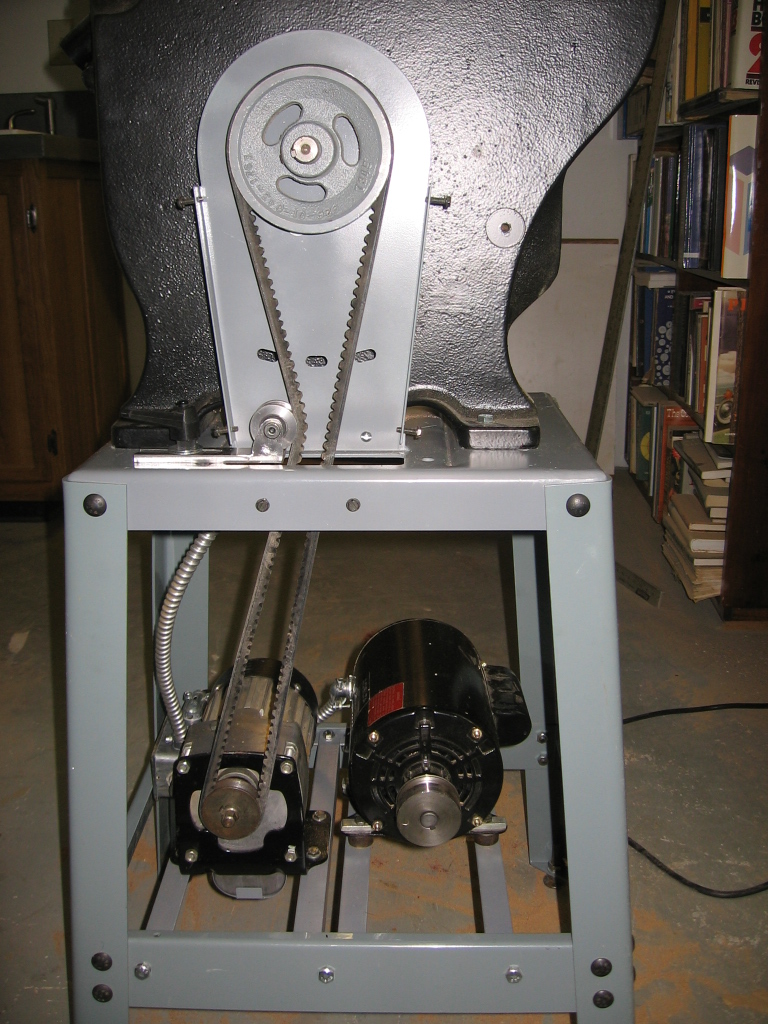 ---
A closeup of the tensioner. It's a shop-made wheel with skateboard ball bearings installed.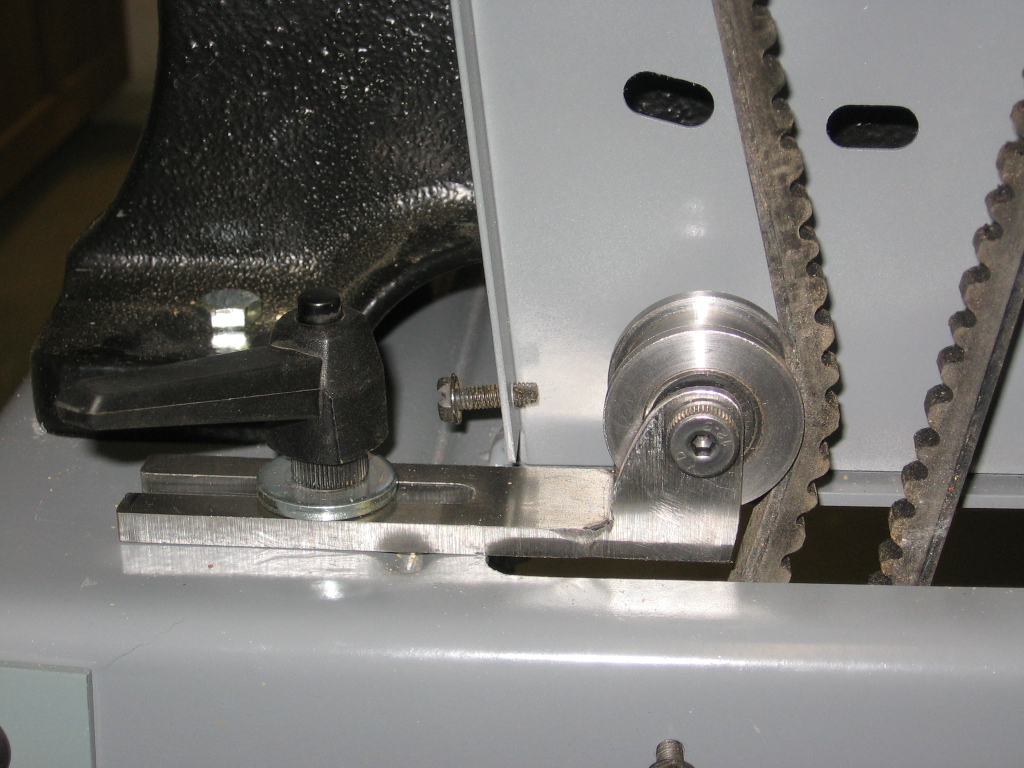 ---
The finished saw takes up less space. I still plan to enclose the base with a door on the side with the belt.
Update, 4-21-08: Finally got the base enclosed-->
Send comments to: elhollin1@yahoo.com